Christmas With The Stars
Woman & Home
|
December 2019
We speak to some of our favourite famous faces to find out their festive traditions and how they'll be celebrating this year
Selina Maycock, Robyn Morris, Hayley Minn And Hannah Fernando
SHIRLEY BALLAS
'I want a proposal for Christmas'
Strictly Come Dancing judge Shirley Ballas, 59, lives in London after moving from Los Angeles to take care of her mum.
I'm spending Christmas with my mother, my son and his wife and their dog Hendrix, and my dog Charlie. We've booked a nice restaurant to go to for a family lunch.
Christmas is about loved ones. It's important to show your gratitude for where you are in your life and for those loved ones around you. I think it's about spending quality time with them.
I'm so excited for my first Christmas with my boyfriend, Danny. We've got the run-up with the panto [Danny co-stars in Jack and the Beanstalk with Shirley at Darlington Hippodrome]. We'll learn more about each other, although we already get on well. He has changed my whole perception on Christmas. I'd love Danny to ask me to marry him this Christmas!
A tradition of mine is that I always buy a box of Marks & Spencer Christmas crackers for my mother. I don't cook a roast dinner with all the trimmings because I can't even boil an egg. My mum is the best cook. Even at 82, she cooks a meal every day for herself.
My first childhood Christmas memory was when I realised that it wasn't Santa who was putting my pillowcase at the end of my bed. It was my mother, so it was the prettiest Santa I'd ever seen.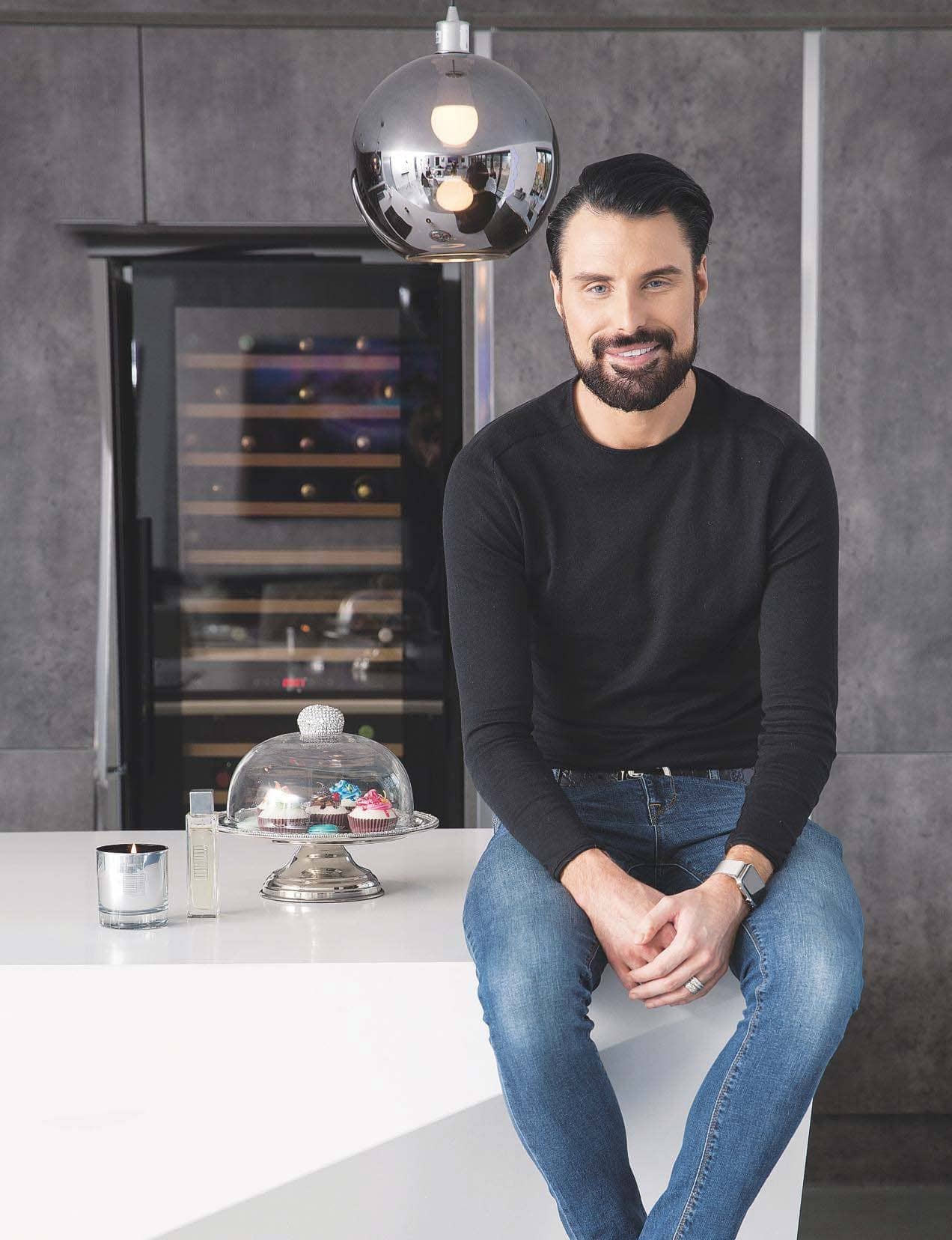 RYLAN CLARK-NEAL
'There's always a Christmas disaster!'
Strictly Come Dancing: It Takes Two presenter Rylan Clark-Neal, 31, lives in Essex with his husband Dan.
Christmas is the best excuse to get everyone you love together. This year it will be Christmas at mine. A big roast dinner with all the trimmings and lots of aggravation. There's always a Christmas disaster with my mum. She'll come round and she'll start fiddling in the kitchen. With all due respect, I'm a MasterChef finalist – I can cook!
As I get older, I don't really care about gifts, but I love giving them. Dan always has good ideas. One of his best presents that he gave me was a Build a Robot because I'm a real Inspector Gadget and I love making things.
One of my standout childhood memories was having a big sack of presents at the bottom of my bed.
One year I woke up on Christmas Day and it wasn't there – my mum had forgotten to bring it upstairs! In that moment, I realised that Father Christmas didn't really exist and it wasn't all magic after all.
As far as weird Christmas Days go, I once spent a very strange one cooking at Gordon Ramsay's house for his Christmas Cookalong Live.
I'd just come off The X Factor and me, David Hasselhoff and boxer Anthony Joshua were invited round. There were actual reindeer wandering around the garden!
I like to indulge myself at Christmas by eating all my favourite food. I remember when I was a kid and my mum would get chestnut stuffing. It felt like the most exotic thing I'd ever eaten.
Strictly Come Dancing: It Takes Two is on BBC Two, 6.30 pm Monday- Thursday and 6 pm Friday.
You can read up to 3 premium stories before you subscribe to Magzter GOLD
Log in, if you are already a subscriber
Get unlimited access to thousands of curated premium stories, newspapers and 5,000+ magazines
READ THE ENTIRE ISSUE
December 2019