Be More Baby!
Woman & Home
|
November 2019
As a teenager, actor Katy Brand was swept away by the thrill of Baby's story in Dirty Dancing – and she's still living her life by the movie's key lessons
The thing I fear most about getting older is living with regret. I have two grandparents who are in their nineties, and what I most admire about them is that they have grabbed at opportunities to travel everywhere, to experience anything and, most of all, to take risks. They can look back and think, 'We really didn't waste a second.'
At 40, I'm more fearful of taking risks, but it's easy to end up in a state of paralysis, and then consuming a whole of bottle of Prosecco and a share-bag of crisps in a fit of frustration and self-loathing. One good way to reconnect with your more reckless, youthful energy is to enjoy some of the things you loved when you were younger. It was partly this that made me write a book about Dirty Dancing. I was obsessed with this film from the ages of 11 to 13, and now I see the life lessons it gave me, I can only love it more.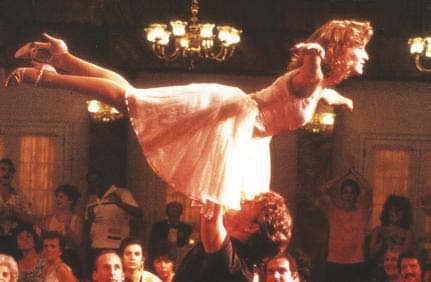 My book, I Carried a Watermelon, is out in October, but here's a flavour of what Dirty Dancing has taught me about seizing every opportunity – and not being scared.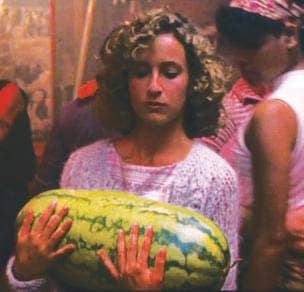 1 If you get the opportunity to learn something new, always say 'Yes'
One of the most thrilling things about the character of Baby Houseman (Jennifer Grey), the 17-year-old girl at the centre of Dirty Dancing, is that she isn't afraid to grab an opportunity with both hands. She isn't afraid to grab dance instructor Johnny Castle (Patrick Swayze) with both hands either, but surely she deserves some good times after all the blood, sweat and tears she has put in.
You can read up to 3 premium stories before you subscribe to Magzter GOLD
Log in, if you are already a subscriber
Get unlimited access to thousands of curated premium stories, newspapers and 5,000+ magazines
READ THE ENTIRE ISSUE
November 2019