Dr Gill Advice from our Woman's Weekly doctor
WOMAN'S WEEKLY|April 07, 2020
Coping with... BLEPHARITIS This inflammation of the eyelids causes redness, soreness and crusting
Blepharitis is a very common condition, but it generally responds well to simple treatment and for most is not harmful.
Symptoms include irritated, red, itchy, sore eyelids, crusting or dandruff-like flaking at the edge of the eyelids and blurring of the vision. It can feel like something is in the eye.
The exact cause may not be clear, but it is more common in people with skin conditions such as eczema and acne, and those who have allergic diseases, such as asthma or food allergies. One theory is it may be a sensitivity to some of the bacteria that live on the skin.
New discoveries
Recent changes in thinking about the structure of the human body reveal new concepts that may lead to better understanding of related diseases, and improved treatments. We now know there is a glymphatic system, a system of spaces around the brain's blood vessels that drain metabolic waste from the central nervous system. It's also been discovered that there is an interstitium, a network of collagen-bound fluid-filled spaces in many tissues that sustain mechanical compression.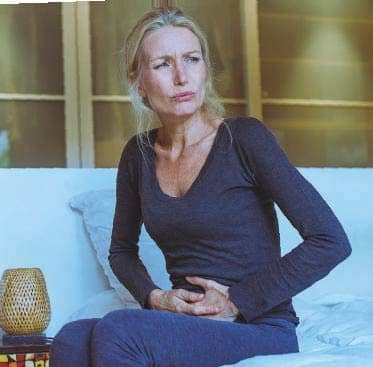 RENAL COLIC NEWS
A study following over 50,000 adults at emergency departments with renal colic from a stone showed that, although three-quarters were investigated by CT scan, less than 10% needed an urgent surgical procedure. Most were rapidly discharged, only 5% returning to hospital within the first week. This suggests the majority of patients with renal colic pass their stone spontaneously, and raises questions about the need for immediate investigation.
What happens?
You can read upto 3 premium stories before you subscribe to Magzter GOLD
Log-in, if you are already a subscriber
Get unlimited access to thousands of curated premium stories and 5,000+ magazines
READ THE ENTIRE ISSUE
April 07, 2020