A sign of true FRIENDSHIP
Moira Neil, 63, will never know how to repay her best friend
On the day Moira Neil met Mae Maginnis in primary school, back in 1966, she knew she'd found a friend for life.
'We became best friends almost immediately after finding ourselves in the same class,' Moira says.
'In the summer, we'd play on the farm in Wishaw that Mae grew up on – herding cattle and playing hide and seek in the fields. It was an idyllic way to spend our childhood.'
As they got older, Moira and Mae discovered they had similar ambitions.
'We both wanted to pass our driving test, get a good job, and earn our own money,' Moira remembers.
Through their 20s, the pair remained close, although life had started to get in the way.
'Mae travelled a lot for her job as a bank manager, which meant we weren't able to spend as much time together,' Moira says.
Despite everything, Mae was still Moira's first-choice bridesmaid when she tied the knot with her husband, Andrew, in September 1984.
'I didn't have a sister, but I saw Mae as my family,' Moira explains. 'And it was an added bonus that she was so organised – she was very helpful when it came to wedding planning!'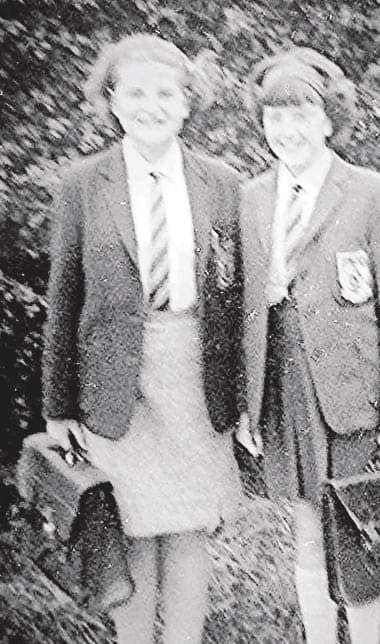 A couple of years later, Mae also got married to her partner, Ian. But thanks to the growing demands of her job, Mae was forced to relocate several hundred miles away.
'Married life, stressful jobs and looking after elderly family members started to take up more and more of our time,' Moira says. 'Plus the distance meant we could no longer pop round to see each other for a quick brew.'
You can read upto 3 premium stories before you subscribe to Magzter GOLD
Log-in, if you are already a subscriber
Get unlimited access to thousands of curated premium stories and 5,000+ magazines
READ THE ENTIRE ISSUE
March 31, 2020