A second chance at LOVE
WOMAN'S WEEKLY|May 26, 2020
Audrey and Doug Boucher first met in the 1960s, but nearly 50 years later, fate brought them back together
When Doug and Audrey Boucher met, they were happily married to other people, and for almost half a century they were just friends.
However, 11 years ago, after they were both widowed, they were reunited and given another chance of finding love.
Audrey and Doug, both 87, have led interesting lives.
Doug was eight years old when he survived a World War Two bomb hit on his family home in Peckham, south London. He was trapped in the rubble all night, until he could be dug out the next morning.
In the 1950s, he was the singer with a band called The Ray Worley Quartet, even appearing on the radio and television.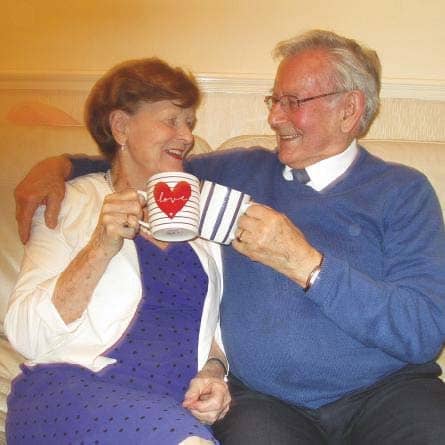 After marrying his first wife, Iris, and having two children, he spent many years as a London blackcab driver and history guide. And in the 1980s, he featured in the national newspapers as one of the first council tenants to purchase their homes under Maggie Thatcher's Right-toBuy reforms. He was also a publican for a time.
Meanwhile, Audrey wed first husband Jack and was a stay-at-home mum to three children, until returning to work as manageress of a British Legion sheltered-housing scheme.
Audrey recalls, 'As a young mother at a baby clinic, I got chatting to another mum – Doug's sister, Beryl. We became close. Beryl invited me to family parties. That's where I met Doug for the first time.
You can read up to 3 premium stories before you subscribe to Magzter GOLD
Log in, if you are already a subscriber
Get unlimited access to thousands of curated premium stories and 5,000+ magazines
READ THE ENTIRE ISSUE
May 26, 2020