We were human fireballs
WOMAN'S OWN
|
October 19, 2020
Giggling, my daughter, Eva, then five, looked like a princess in her purple top and tutu, gliding around my friend's lawn with her two friends. 'Look at them,' I smiled to my friend as we sat around her patio table sipping our drinks. They'd invited me, Eva and my older daughter, Madison, 13, over for a garden party and, after entertaining the kids for most of the day, we'd finally sat down.
FRANCES LEATE, LUCY BRYANT
'They've had the best time,' my friend smiled back as I tucked into pizza. I was feeling relaxed and looking forward to my husband, Darren, then 47, turning up after playing hockey nearby.
'He should be here soon,' I said, seeing it was 7 pm already and getting dark. Pulling the sleeves of my top-down as I felt a chill in the air, I watched my friend lean over the table to refill a decorative burner we were using so we could see. Only as she topped it up with ethanol, a huge wave of fire crackled into the air and a wall of flames was hurtling towards me with a loud whooshing sound.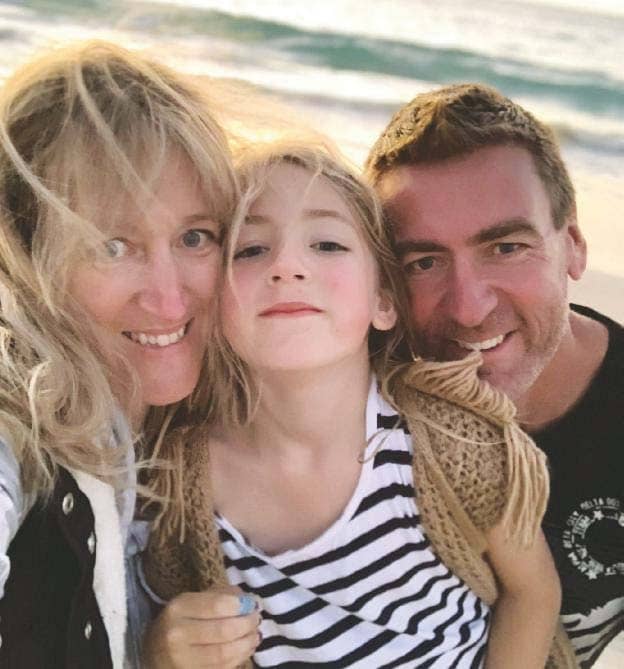 Chaos was erupting all around me, and all my instincts told me to run but within moments the flames were surrounding me, climbing up my arms and legs.
Instinct kicked in
'I'm on fire,' I screamed, jumping up and frantically trying to pat the flames down. But they grew more ferocious and I smelt the sulphuric, dirty odour of my shoulder-length blonde hair burning.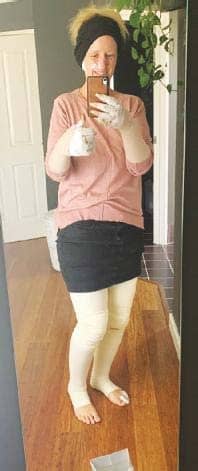 Everything happened so fast, all I could see was fire, and somewhere, in the depths of my panicked mind, I remembered a class in school where fire-fighters had taught us the drop-and-roll technique. I ran towards the kitchen like a human fireball, clawing off my black leggings and top and throwing myself onto the hard kitchen floor and rolling around until I felt the flames fade and crackle into my skin.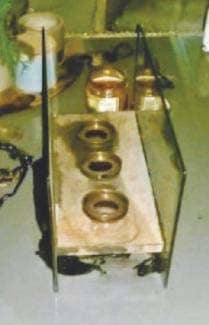 You can read up to 3 premium stories before you subscribe to Magzter GOLD
Log in, if you are already a subscriber
Get unlimited access to thousands of curated premium stories, newspapers and 5,000+ magazines
READ THE ENTIRE ISSUE
October 19, 2020