My son's hidden pain
WOMAN'S OWN
|
August 17, 2020
A posthumous email gave Lesley Roberts, 55, the heartbreaking answers she was searching for
Burying my face in my son's jumper as he engulfed me in one of his bear hugs, I fought back tears and hoped he didn't notice when I pulled away.
It was November 2016 and saying goodbye to my eldest son, Alex, then 22, was always painful, and I'd count down the weeks and months until our reunion.
We'd just enjoyed a family holiday to Gran Canaria with his youngest brother, James, 10. Even though his stepdad, my husband Steve, then 54, couldn't get the time off work and his brother, Thomas, then 20, was busy studying at university, we'd had an amazing time.
But now it was the moment I'd been dreading all fortnight, it was time for Alex to fly home to his life in Canada.
Four years ago, when he'd announced he was moving there to work in a hotel at a ski resort, we thought it would be temporary, but having since visited him out there, it was obvious he wasn't coming home any time soon.
And who could blame him? He was happy, loved his flat and his fun group of friends, and ever since he was a boy he'd been obsessed with skiing and snowboarding. Now he got to spend his time off on the snow-covered slopes, surrounded by beautiful mountains.
'I was happy and proud, but I felt his absence'
I was happy and proud of him, but at the same time, I felt his absence keenly with every passing month and year, especially because Alex had always been such good company – as my eldest son, we shared a special bond.
Although he could sometimes be reserved, he was always so loving.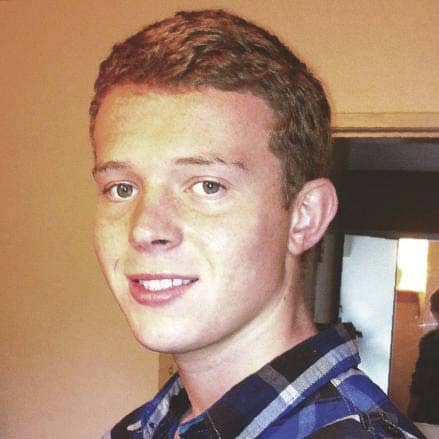 Something on his mind
Only, during this recent holiday, though I knew Alex loved his life in Canada, he'd seemed quieter than usual and I'd felt the need to ask him several times if he was OK. He was a thoughtful, sensitive soul at the best of times, but he'd seemed preoccupied, staring into the distance as if he had something on his mind, and not being as chatty as usual.
You can read up to 3 premium stories before you subscribe to Magzter GOLD
Log in, if you are already a subscriber
Get unlimited access to thousands of curated premium stories, newspapers and 5,000+ magazines
READ THE ENTIRE ISSUE
August 17, 2020