I found love when I least expected it
WOMAN'S OWN|June 01, 2020
After a shock diagnosis, Annabel Chown, 49, found being single the least of her worries
Growing up, everyone has a preconception of what their life will be like. For me, I'd decided that my late teens and 20s would be characterised by carefree fun. My 30s, on the other hand, I'd decided were for focusing on my career, finding a partner, and settling down to start a family. And in 2002, at the age of 31, that's exactly what I was looking for.
I had a prestigious job working as an architect in London, a busy social life, and no money worries. But there was still one thing that was missing, and that was love. Finding The One was the only thing I ever worried about.
'You'll meet someone,' my friends reassured.
But it was all too easy for them to say as most were settled down. At 31, it felt like time was running out, and I was beginning to wonder if Mr Right was even out there. But one night in April 2002, being single became the least of my concerns.
In the early hours of a Sunday morning, I'd just returned home from a party. I kicked my heels to the side and went to get ready for bed. But taking off my top, I felt a hard lump beneath the skin of my left breast and a surge of adrenaline overcame my entire body.
'Cancer,' I panicked, even though there was no history of it in my family.
Over the next few days, the lump was all I could think about, and when I sat in front of the GP two weeks later, I was prepared for the inevitable blow. Only, the doctor gave me unexpected news.
'I wouldn't worry,' he said. 'This doesn't feel like cancer to me.'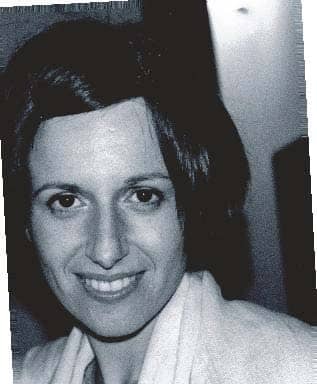 Fears confirmed
You can read up to 3 premium stories before you subscribe to Magzter GOLD
Log in, if you are already a subscriber
Get unlimited access to thousands of curated premium stories and 5,000+ magazines
READ THE ENTIRE ISSUE
June 01, 2020