I Pretended I Was Pregnant
Strangers didn't know the pain they were causing as they asked Samantha Di Maiolo when her baby was due.
Saskia Murphy And Kelly Strange
Packing my shopping into carrier bags, I rummaged in my purse for coins, trying to ignore the friendly smile on the cashier's face. 'When are you due?' she asked as she handed me my receipt. 'Erm, not long now,' I muttered, instinctively putting my hand over my stomach. Putting my change back into my purse, I felt my heart pounding and my cheeks burn.

It was January 2012, and the truth was, I wasn't pregnant at all. But at a size 28 and more than 17st, my bulky frame was regularly mistaken for that of a woman in her final trimester of pregnancy.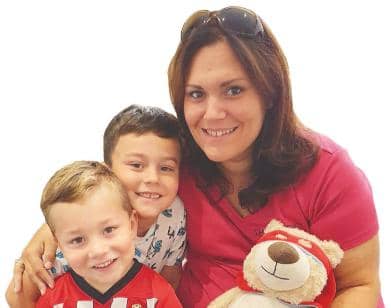 It wasn't unusual for well-meaning people to ask innocent questions about my bulging stomach. Instead of correcting them, I'd learned it was easier to play along and save everyone the embarrassment.
By the time I got home, though, I was fighting back tears. 'Is everything OK?' my fiancé Alex, then 28, asked. 'Yes, fine,' I said, before telling him about my humiliation at the supermarket.
I hadn't always been so big. At school, although I was the biggest out of my friends, my weight never bothered me.
When Alex and I were introduced by friends in 2006, I was 21 and happy at a size 16. Like most couples, we loved tucking into delicious meals and snacks on the sofa, and I soon felt my weight creeping up. Content in a new relationship, I pushed my weight to the back of my mind. Alex and I moved in together and, soon after, we got engaged.
In 2008, after working in hotels for years, I found a job in a contact centre. Long hours at a desk, combined with trips to the vending machine for crisps and chocolate, started to take their toll on my waistline. Before long, my size 16 jeans wouldn't go up past my hips, and I found myself getting out of breath walking up flights of stairs.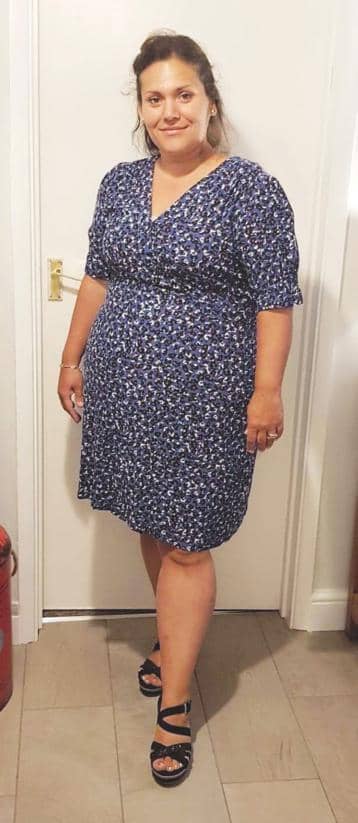 You can read upto 3 premium stories before you subscribe to Magzter GOLD
Log-in, if you are already a subscriber
Get unlimited access to thousands of curated premium stories and 5,000+ magazines
READ THE ENTIRE ISSUE
October 14, 2019