Fiction became my REALITY
WOMAN'S OWN
|
September 28, 2020
Melanie Clark Pullen, 44, was playing a film role, but real life began to show some similarities
CLAIRE O'BOYLE, FRANCES LEATE
Feeling the studio lights warm my face, I leaned forward and delivered the lines I'd practised so many times before in rehearsals. 'I'm sorry, but you've got breast cancer,' I told the actress, Lesley Manville, as she sat in front of me.
It was July 2018, and as a jobbing actress, I'd had roles in EastEnders, Casualty and performed in the West End, but I was particularly excited about this role – playing a doctor in the film, Ordinary Love, starring Lesley and award-winning actor Liam Neeson as her on-screen husband.
The film was about a middle-aged married couple – Joan and Tom – as they faced a devastating breast-cancer diagnosis, and the many ups and downs it brings. Acting in a film about something that affects so many people carried a huge responsibility. Two members of my family had had breast cancer and a very close friend, too.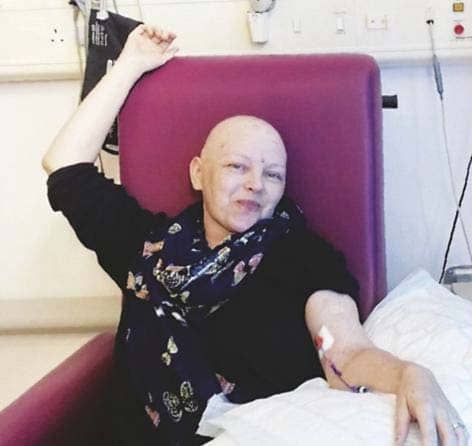 Thankfully, they had all survived, but so many of the patients they had become friends with during treatment hadn't, and I felt very privileged to be part of a film depicting what these brave women had to endure. When I wasn't acting, I loved spending time with my family – husband, Simon, 44, and my three children, Grace, Gabriel and Raphael, aged from four to 10.
A few months after filming had finished, in December 2018, the children were spending the day with Simon's dad, Ivan, then 81, so Simon and I took the rare opportunity to spend some alone time together, including a few hours in bed.
Only, as we prepared to get up, Simon turned to me, a fearful look in his eyes. 'I think I felt a lump,' he whispered, looking down at my chest. 'A lump?' I repeated, touching my breasts and searching. My hand trembled as I felt a hard little lump under my nipple on my right breast.
You can read up to 3 premium stories before you subscribe to Magzter GOLD
Log in, if you are already a subscriber
Get unlimited access to thousands of curated premium stories, newspapers and 5,000+ magazines
READ THE ENTIRE ISSUE
September 28, 2020