Christian amazes us EVERY DAY
WOMAN - UK
|
August 17, 2020
Diana Kilduff was never supposed to keep the poorly little boy entrusted to her care, but the whole family fell utterly in love
Looking at my five-year-old son, Christian, you'd never believe he wasn't expected to make it through his first winter. He was born with severe brain damage and doctors said that even if he did survive, he'd likely never learn to walk, talk or even sit up.
But time and again, our little fighter has smashed every limitation he's been labelled with. Whether he's signing along to his favourite Lewis Capaldi song, or telling his sisters he 'wuvs' them, our little boy is full of surprises.
When my husband Neil, then 34, and I first took Christian in we weren't expecting him to become a permanent fixture in our family. You see, Christian was a foster baby. He suffered from something called HIE: hypoxicischaemic encephalopathy. He'd been starved of oxygen at birth for 24 minutes. While in a coma in hospital, it was decided his parents were unable to take care of him, so the search started for foster parents.
Neil and I had started fostering three years before, once our own girls, Jade and Lucy, had started school, caring for babies until a permanent home was found for them. We'd taken in seven babies before Christian, and the girls loved being foster sisters, but it was always hard saying goodbye when they were adopted.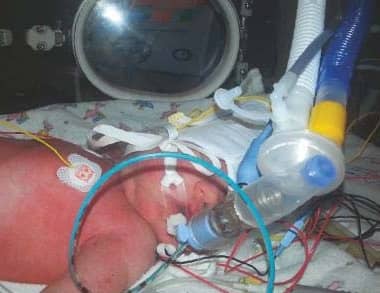 Fragile health
In April 2015, we'd just handed a baby over to its new family and were feeling a little sad, when I had the phone call about Christian. 'He's very unwell,' the social worker said, explaining that Christian was currently in a coma and his medical problems meant he was prone to chest infections and the slightest cold could mean the end for him.
We'd never had a poorly baby before, so I wanted to check whether my daughters would be OK with it. But Lucy, then 10,had overheard the conversation. 'We have to take him and give him a chance, Mum,' she said. Neil and Jade, then 14, agreed.
A few weeks later, when Christian was out of his coma and stable, he was brought home to us. He was tiny, but had the biggest and most beautiful blue eyes we'd ever seen.
You can read up to 3 premium stories before you subscribe to Magzter GOLD
Log in, if you are already a subscriber
Get unlimited access to thousands of curated premium stories, newspapers and 5,000+ magazines
READ THE ENTIRE ISSUE
August 17, 2020