En la piel de la reina
Olivia Colman pasa por el mejor momento de su carrera... y en buena parte se lo debe a la realeza británica.
Por Alberto Rojas Eguiluz
Hollywood es inclemente para las mujeres que pasan de los 40, eso no es ningún secreto. Los papeles femeninos interesantes dejan de llegar a las actrices y cada vez se les ve menos en pantalla. En Europa, no obstante, la situación es distinta, al grado que las actrices Emmanuelle Riva (Amour), Charlotte Rampling (45 Years) e Isabelle Huppert (Elle) han recibido nominaciones al Oscar, y Helen Mirren (The Queen) ganó uno pasando los 60 años de edad. A ese selecto grupo ya se les puede unir la británica Olivia Colman, quien este año se llevó la estatuilla a Mejor actriz por The Favourite y ahora regresa a la pantalla chica (gracias a la cual se convirtió en una celebridad en Inglaterra) en el rol principal de la serie de Netflix, The Crown.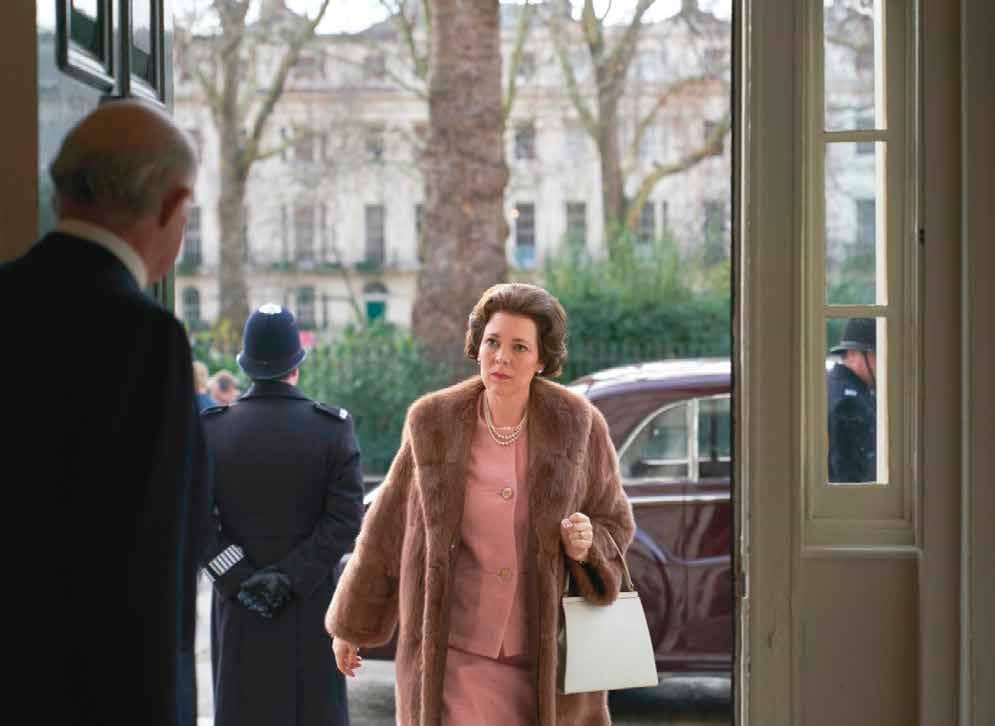 Muchos la ubicaban como una gran actriz de reparto luego de verla en películas como The Lobster o en series como Fleabag, pero en su natal Inglaterra lleva tiempo siendo una actriz consolidada y laureada que puede saltar de la comedia al drama con una facilidad impresionante. Y la realeza parece sentarle bien a Colman. Justo en The Favourite interpretó a la reina Ana de Gran Bretaña, y en The Crown encarnará a la reina Isabel II, el rol que hizo magistralmente Claire Foy en las dos primeras temporadas de la serie y que ahora retoma Olivia en una época diferente de la vida de la monarca. Al respecto, nos cuenta: "La reina y el príncipe Felipe están más asentados, son más adultos y maduros, saben por qué siguen con su matrimonio, pero ahora es un poco más difícil para ella, pues están lidiando con que sus hijos están por alcanzar la mayoría de edad, así que hay nuevas pruebas y tribulaciones de sus vidas, igual que en cualquier familia, supongo... Los adultos jóvenes están tratando de volar del nido, aunque eso es un poco diferente si tu hijo es un príncipe (risas). Se aproxima toda esa historia y el tipo de cosas que vienen con ella".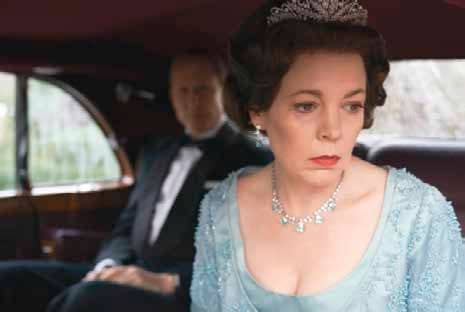 La actriz se enteró que la producción de The Crown estaba interesada en ella para interpretar a la reina Isabel II mientras iba manejando con su familia.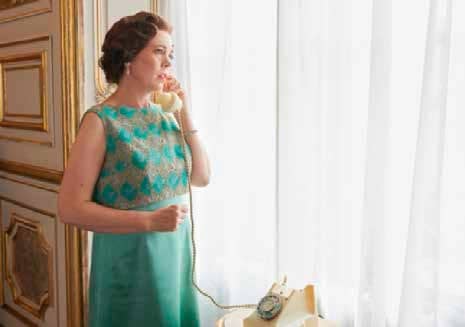 Tiaras, de nuevo
You can read upto 3 premium stories before you subscribe to Magzter GOLD
Log-in, if you are already a subscriber
Get unlimited access to thousands of curated premium stories and 5,000+ magazines
READ THE ENTIRE ISSUE
Nociembre 24 - 2019