Commemorating Womanhood!
This Omani Women's Day, we speak to a crosssection of women on what makes the Omani woman unique …
Every year, the Sultanate of Oman celebrates Omani Women's Day on October 17 in recognition of the contribution of the nation's women, and their role in the development and advancement of the country.
There has been continuous attention to and advancement in the role of women, under the support of His Majesty Sultan Qaboos Bin Said, especially in the recent years, where women's issues across all areas and sectors have become a top priority for developmental policies as well.
Omani women have proven their merit as a major driving force in the community and now are forging ahead confidently armed with science, knowledge, experience and determination to increase their role in the country's sustainable development.
The Woman salutes these achievements and speaks to a few women who have changed the course of women empowerment and have set an example for others to follow.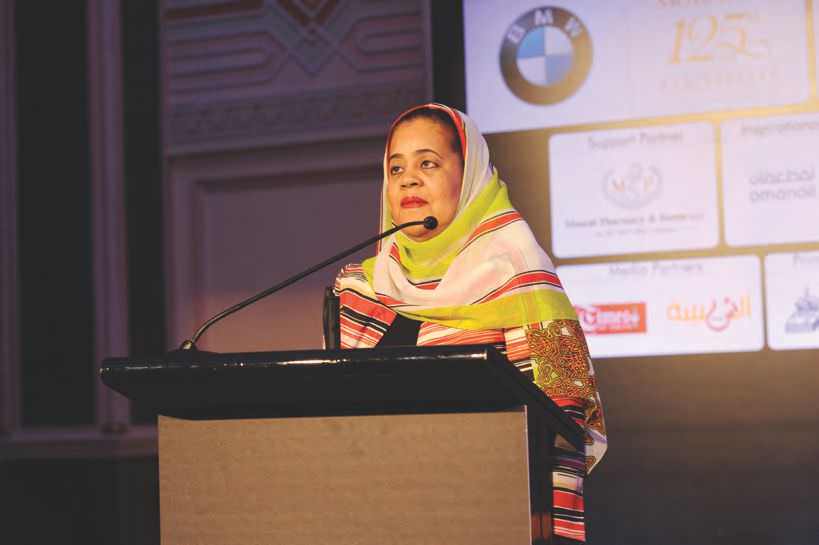 JANAB SAYYIDA DR. SHARIFFA KHALID AL-SAID Educational expert
WHAT IS WOMANHOOD TO YOU?
"Womanhood to me is based on being comfortable in your own skin; being proud of who you are. It is understanding and acknowledging the paths our mothers and all those women around us took and who nurtured, sacrificed, and passed their wisdom to us.
"Womanhood is about embracing our struggles and challenges in life with hope and love. It is about perseverance and integrity. It is the beauty and uniqueness that all women have as individuals and provides the bond of sisterhood. It is having the knowledge and experience to reflect on the past and the future.
"Womanhood is about being aware of your strengths, weaknesses, and your nurturing self; it is about being yourself. It is about being creative and sharing, accepting and appreciating lessons we encounter daily."
WHAT MAKES OMANI WOMEN UNIQUE?
"Omani women are unique to me because we have been empowered by His Majesty Sultan Qaboos bin Said, who has provided us with educational opportunities and have allowed us to hold various leadership positions within our country."
MY WOMEN ROLE MODELS
"The first woman that I consider my role model has always been my maternal grandmother. Other women that I consider role models and inspirations are Maya Angelou, Helen Keller and my friends, colleagues and family members."

LAILA SINANI Motorsports professional and a businesswoman
WHAT IS WOMANHOOD TO YOU?
"I believe that the concept of womanhood is a very outdated one as the role of men and women are very similar today. Within society itself, I feel that the roles have not been reversed but yet integrated between the two genders, as we have learnt to work together to achieve a better future for all. I am not saying that we are equal in any way. Men and women both have varied strengths and weaknesses and our functionalities are both similar and very different. I truly believe that combining the different strengths of men and women is where the most innovations and advances come from - as history has proven it over and over again. As the famous phrase goes 'Behind every great man is a woman'…
"A woman's strength and resilience comes from within; one that can be strong yet gracefully weak. She knows that her physical attributes mean nothing in today's society but that her mind and heart is where her real power resides. We are a beautiful combination of strength, ambition, intelligence and mystery. We are the future."
WHAT MAKES OMANI WOMEN UNIQUE?
"Omani women have come a very long way in a very short time. We possess the unique ability of diversification and resourcefulness. Our sense of drive is unmatched compared to the rest of the gulf and our strong cultural connection and family support has given us the ability to persevere and achieve our goals.
"We are grateful for the opportunities that his Majesty Sultan Qaboos Bin Said has given us, and we are proud to play a big role in the continuing modernisation and development of Oman as it continues to evolve and move forward."
MY WOMEN ROLE MODELS
You can read up to 3 premium stories before you subscribe to Magzter GOLD
Log in, if you are already a subscriber
Get unlimited access to thousands of curated premium stories, newspapers and 5,000+ magazines
READ THE ENTIRE ISSUE
October 2017