Turia Pitt - "In Times Of Crisis, Shine A Light"
The Australian Women's Weekly
|
October 2020
In the first weeks of this year, Turia Pitt gave birth to a book, a baby and a brand new social enterprise, all while bushfires raged around her, triggering traumatic memories. Samantha Trenoweth meets this no-nonsense Aussie hero and the family that fills her world with love.
The last weeks of 2019 were a challenge unlike anything Turia Pitt had faced for a very long time. Bushfires raged through forests surrounding her home town on the south coast of NSW, the sky was alternately black and angry red, houses were evacuated and thousands of people were trapped on the roads heading north. On New Year's Eve, the fires roared into the outskirts of Milton, just five kilometres away. Turia stood on her balcony and watched "as two angry plumes from the fires north and south joined over Mollymook Beach.
"And then, the power went out. Mobile reception became spotty. Internet was down. Rumours swirled around town like the ashes that rained down on us. Embers in our backyards. Homes had been lost. Whole streets obliterated. A girlfriend's panicked text about her dad being trapped," she wrote on Instagram.
Turia packed her bag to leave and filled the bath with water, but she didn't leave. Eight months pregnant and struggling with anxiety – because of course these fires triggered traumatic memories of the 2011 bushfire in which she so nearly lost her life – Turia, her fiancé, Michael Hoskin, and two-year-old Hakavai stayed.
"I was just trying to keep a lid on my emotions," Turia tells The Weekly six months later, sitting safely on the very same veranda from which she watched those plumes of suffocating smoke. "People said, 'Why don't you leave?' and I was like, 'How?' People were sleeping on the highway, the road was blocked. Every time I'd go on social media I'd see terrifying footage of 30-metre-high flames on either side of the road. The highway opened sporadically, but what if I got trapped there? Do I take my toddler? I'm eight months pregnant. Also, I wanted to stay with Michael because he has a calming nature, which was very beneficial for me."
It was a New Year's Eve unlike any other. The town was quiet. "An eerie quiet, an apocalyptic quiet," she says. And it was dark. The power was down. There were no street lights, no party lights in neighbouring houses. No sounds of revelry.
A week later, she finally summoned the courage to write about those very difficult days: "I've had to focus on not letting my emotions and own experiences get the better of me. I've tried to not let the panic genie out of the bottle (because once that genie's out, you've got zero chance of squashing it back in)".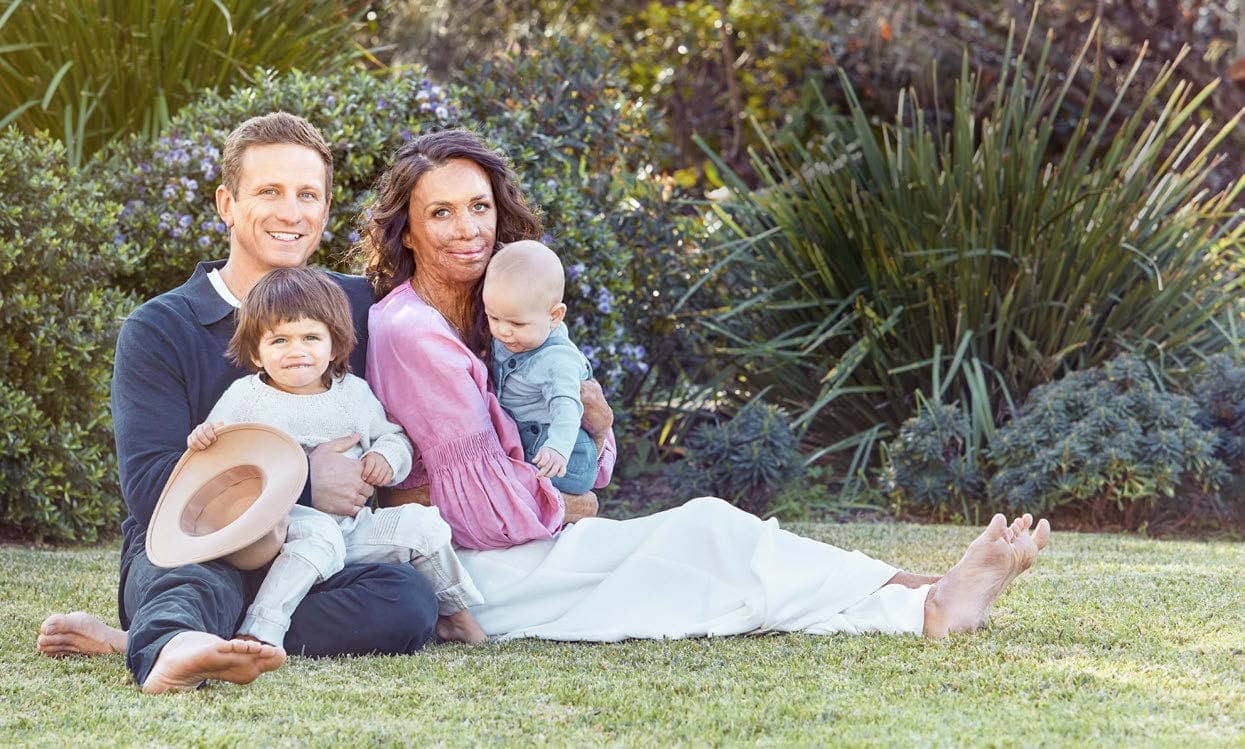 There were nightmares: "recurring nightmares about running through flames with my son in my arms". It was difficult to sleep. In the end, she says, she was simply exhausted.
Then, one day her old friend, Grace McBride, came to visit, and in an instant everything changed.
Michael had been out on his boat, dropping supplies to towns and homes that had been cut off by fire, and Turia admits she'd been feeling "a bit useless, stuck at home, eight months pregnant, with a toddler. I think that can make you a little bit self-absorbed and introspective."
When Grace arrived, she says, "We both cried. We were thinking, what's happening to this beautiful landscape? Our friends' houses and properties have been lost, and all the beautiful national parks. We both wanted to do something to help, but what?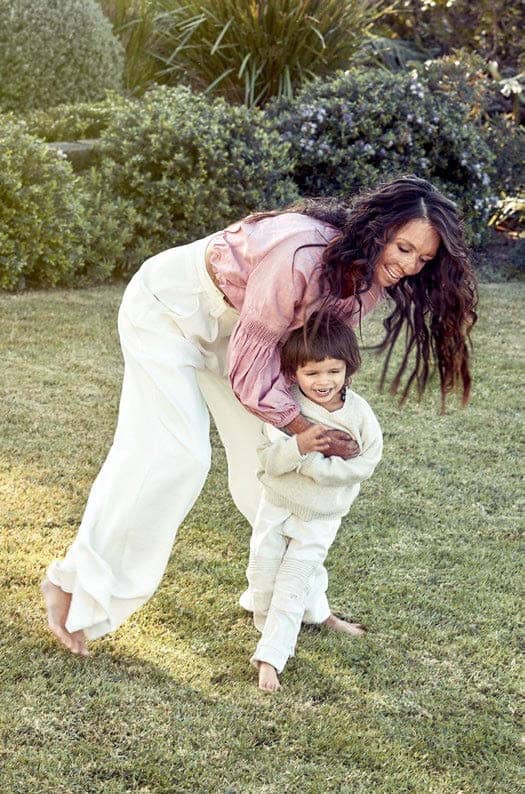 "If you imagine that your energy is a light, then if you're just thinking about how things are affecting you and how scared you are, your light is only shining in. I try to flick that, to shine it outwards. So I started thinking, how could we help others? And that's how Spend With Them was born."
It was Grace who suggested they make the most of Turia's social media capital by profiling south coast businesses that were still operational but had been badly affected by the fires. They set up an Instagram account and set to work that day.
"We profiled a homewares store in Mogo," Turia remembers, "so anyone from anywhere in the world could buy something from them. We weren't sure how it would go but within a couple of hours we had 10,000 followers and it really took off. The next day we had 50,000 and the day after that we had close to 200,000.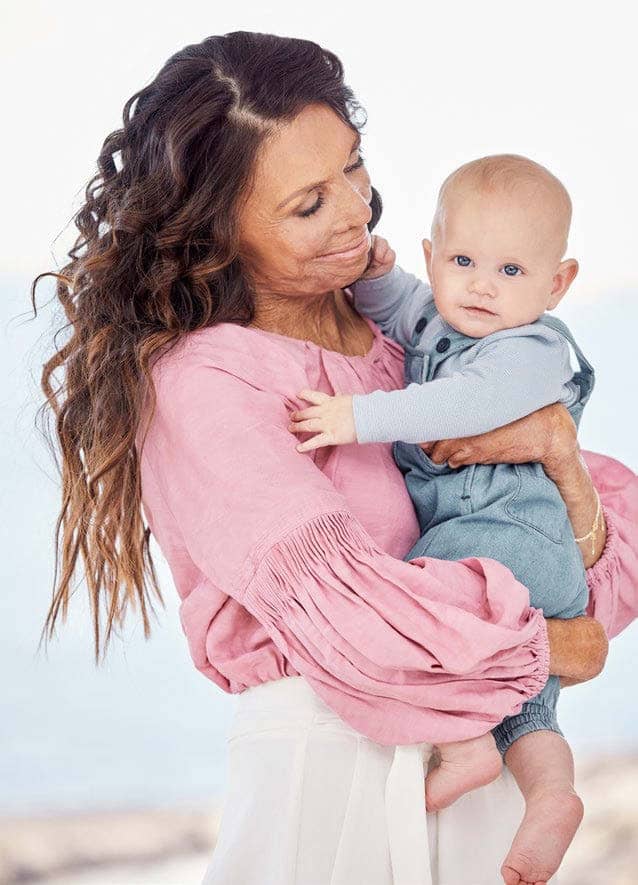 "It was pretty much just Grace and me on the computer. We did make mistakes but we learnt as we went along. We'd go to bed at three in the morning – we were running on adrenaline – but we got such a great response that it felt like it was all worthwhile."
You can read up to 3 premium stories before you subscribe to Magzter GOLD
Log in, if you are already a subscriber
Get unlimited access to thousands of curated premium stories, newspapers and 5,000+ magazines
READ THE ENTIRE ISSUE
October 2020