Shaun Micallef a sobering thought
The Australian Women's Weekly|August 2020
Shaun Micallef is shining a light on the dark side of drinking. Now, for the first time, he tells Susan Horsburgh about the tragedy that inspired him.
Shaun Micallef has had a chequered history with alcohol. The TV comedian and father of three hasn't touched a drop for more than three decades – ever since he stood up his then fiancée, and she (and her mother) subsequently found him asleep outside an Adelaide bar.
The one-time two-pot-screamer says he just "wasn't very good at it", and perhaps it's genetic: his great-great-grandfather hit the headlines a century ago after accidentally setting himself alight on the way home from the pub.
So when his sons – Joseph, 22, Gabriel, 20, and Elias, 17 – started to edge towards legal drinking age, Shaun felt an increasing need to understand Australia's seeming obsession with alcohol. It's what he has publicly credited as inspiration for his new ABC documentary series, Shaun Micallef's On the Sauce.
But the true impetus for the passion project, he now exclusively reveals to The Weekly, is even more personal. Just on a year ago, Shaun's sister-in-law, Julianne – the older sister of his wife, Leandra – died of organ failure at the age of 57, after struggling with alcoholism for two decades. And for her heartbroken family, she left a devastating trail of what-ifs in her wake.
"The stated reason for doing the doco, and it was true, was because I didn't have any advice for the boys, but I think the petrol for the entire thing was probably [Julianne's passing]," says Shaun. "It was always in the back of my head during the making of it."
Julianne died just a few months before filming began and the 58-year old funnyman says he couldn't share Julianne's story on camera without breaking down. His interviews constantly called to mind her addiction and made him wonder if things could have turned out differently had Julianne heard these stories firsthand.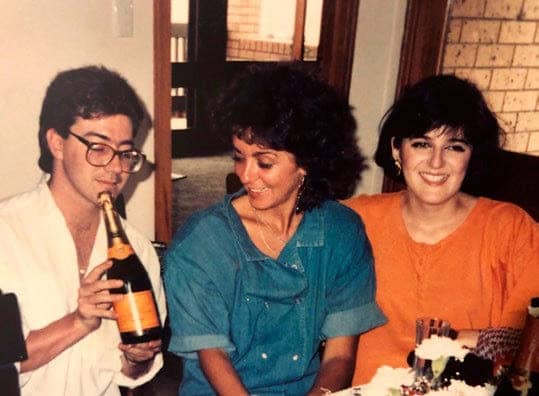 "You can get all the advice in the world from people who are experts, but there's something different about the weight of the advice coming from somebody who's experienced the same thing," reflects Shaun sadly.
"In the end, all Julianne had was her family. All she had was Leandra to talk to and everybody else had understandably fallen away. I think that's the sad situation for a lot of people: they're just in their house by themselves and it's so easy to get the alcohol delivered now. You don't even have to put clothes on and go to the bottle shop to buy it. There's no human interaction at all."
When Shaun meets The Weekly for our interview in June, coronavirus restrictions are starting to ease in Melbourne, but it's still deserted in the ABC's Southbank headquarters. Sitting upstairs in the airy glass building, dressed down in jeans and riding boots, Shaun folds his 182cm frame into a chair positioned the requisite one-and-a-half metres away.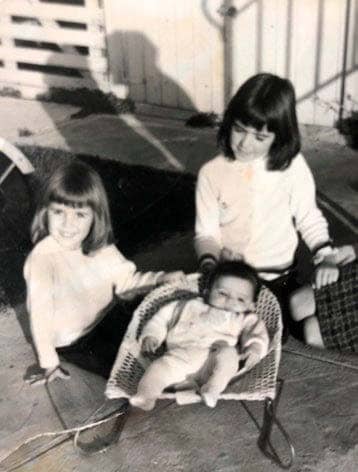 The Mad as Hell host is something of an enigma in showbiz circles. He rarely talks publicly about his private life – and his wife Leandra has never been interviewed for his projects – but the Micallefs have decided to make an exception this time in honour of Julianne and in the hope that her story might shift the dial for others facing a losing battle with the bottle.
Before Julianne died, it was even thought she'd take part in Shaun's documentary. "She was well aware of what had happened to her life and her health as a result of drinking," explains Shaun. "It was a realisation that she felt would help others."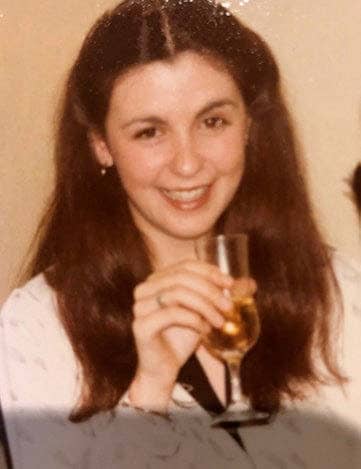 For Julianne, alcohol wasn't always a problem. The way Leandra tells it, it sounds like drinking was, at least initially, a natural extension of her warm, gregarious personality. "She was wild," she tells The Weekly of her beloved older sister. "She had fabulous outfits, beat-up flash cars and a colourful, full life. She loved music and dancing and cooking … When I look back at photos, she nearly always had a drink in her hand."
Growing up together in the 1970s, three years between them, Julianne and Leandra were close. The life of the party, Julianne had no shortage of friends, but loved to take her little sister out with her, to bars and the beach. "She was a feisty, protective older sister," recalls Leandra. "She would pursue anyone she thought was picking on me and do what you did in those days – bash them up. She had really poor impulse control … I was crazy about her."
You can read up to 3 premium stories before you subscribe to Magzter GOLD
Log in, if you are already a subscriber
Get unlimited access to thousands of curated premium stories and 5,000+ magazines
READ THE ENTIRE ISSUE
August 2020