Lessons from the country
The Australian Women's Weekly|July 2020
Have you recently taken up jam making, or thought about getting a brood of chooks? Country woman Georgie Robertson muses on some lessons from the bush to help her city sisters when times are tough.
Every morning I go for a walk around our farm. It has been frosty of late, the early morning sky brindled with fingers of winter. I breathe in the smell of dust and eucalyptus and am alone with my thoughts, before the busyness of the day unfurls and sweeps me in its wake. It gives me time to reflect.
It has been said that crises release memories, relinquishing the collective wisdom stored from eras gone by. Lately, I've had vivid flashbacks of my grandmother, her relationship with the land and her stories of adversity. A farmer's wife, she was moulded by the Depression and two world wars. I remember her simple tastes, her grit and her frugality. "Watch the pennies and the dollars will take care of themselves," she would say.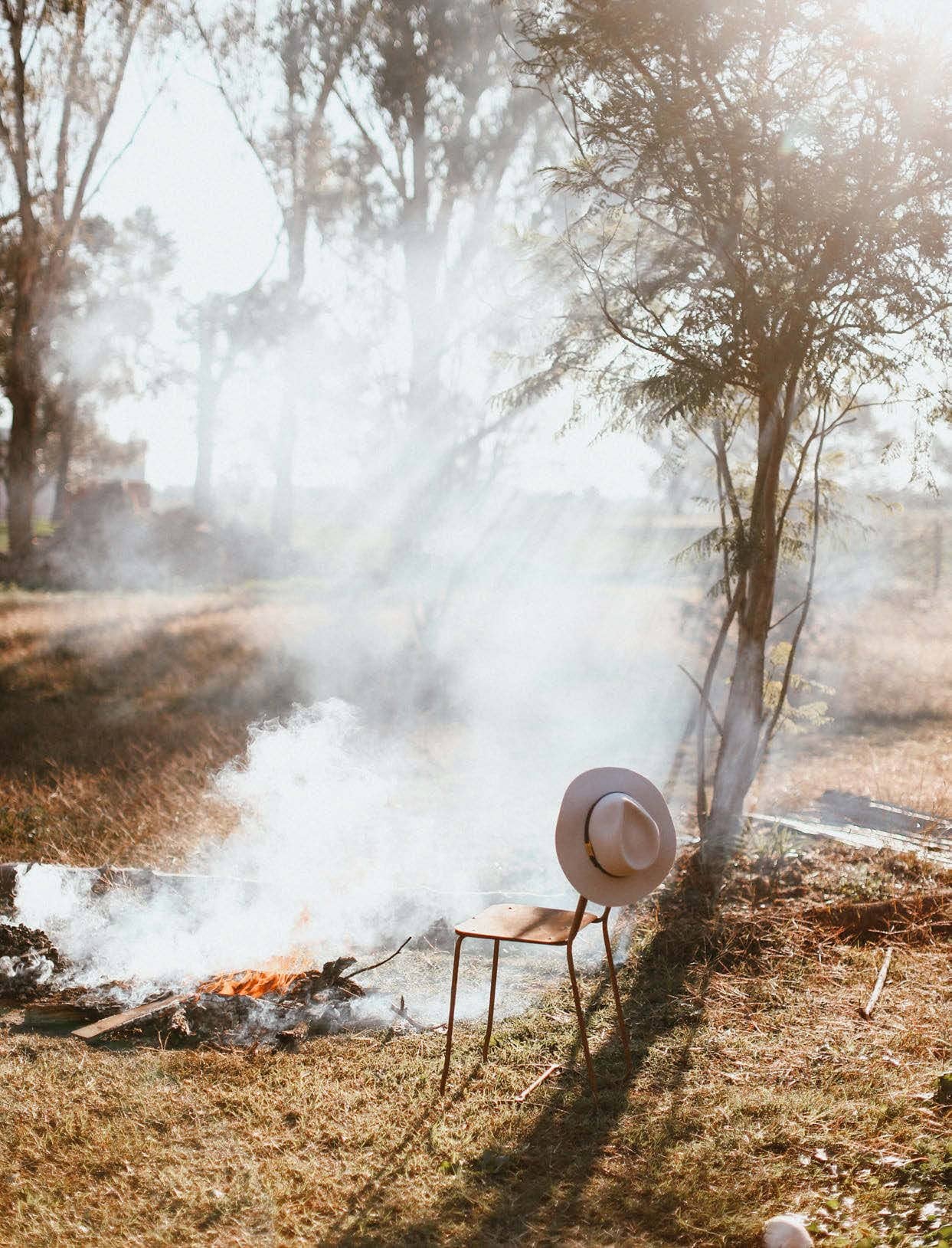 In these economically challenging times, there's been an increased interest in living simply and more self-sufficiently, picking up lessons from our grandmothers and our neighbours in the country. While the idea of keeping backyard chickens and stocking up on mason jars may have seemed quaint even a few months ago, many of these old-fashioned practices are now enjoying a resurgence. The desire to grow, to produce and to make things from scratch is coming full circle. And for mums like me, living in the country, our experiences and memories of handed-down traditions are becoming more precious, more useful, and even sought after by our city sisters.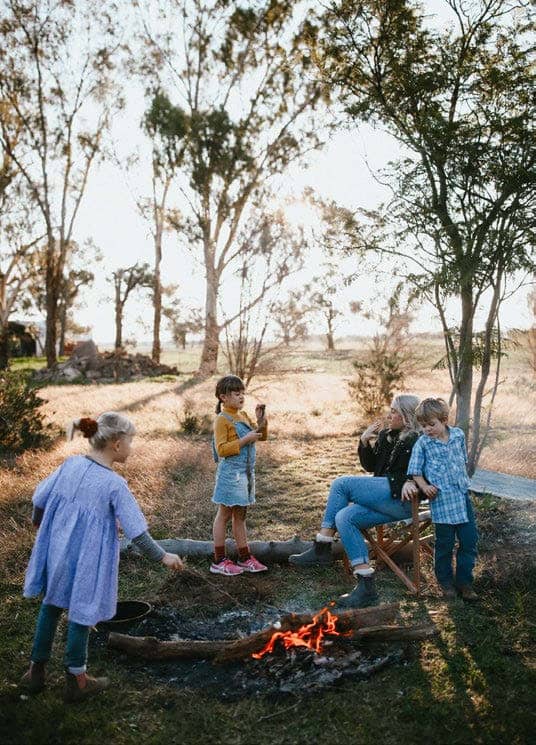 My memories of childhood visits to my grandparents' farm are coloured with an overriding sense of do-ityourself. There were always preserved vegetables from the abundant garden – no scrap wasted from the pickling jar. I remember shavings of hair falling to the ground as my uncle sat perched on the kitchen stool and Grandma expertly ran the clippers up around the nape of his neck. She was famous for her ability to create something beautiful from the simplest of ingredients – except for her beetroots preserved in raspberry-flavoured Aeroplane jelly – I could never bring myself to admit to her that these, I utterly detested.
What snippets of survival can I glean from these memories, rising like smoke from the fireplace? Here I pass on just a few …
You can read up to 3 premium stories before you subscribe to Magzter GOLD
Log in, if you are already a subscriber
Get unlimited access to thousands of curated premium stories and 5,000+ magazines
READ THE ENTIRE ISSUE
July 2020