LOVE AFTER LOSS
The Australian Women's Weekly|August 2020
"Little by little we let go of loss, but never of love" is an adage Neil Seaman can attest to. The Farmer Wants a Wife contestant tells Tiffany Dunk why his past has made him the right man to romance the woman of his dreams once more.
If Neil Seaman had made a different decision at the age of 21, his life might have ended up in another place entirely. He was reeling in unspeakable grief, completely broken by the loss of his girlfriend Francine – the girl he believed was "the one" – in a horrific road accident that had also claimed the life of her grandmother. Neil had been behind the wheel; the accident was the fault of a drunk driver.
It was a Sliding Doors moment, and Neil knew he had a choice to make. He could let the grief and remorse destroy him, putting paid to any idea of a romantic future. Or he could mourn Francine and finally learn to move on, while never forgetting the love they'd once shared.
He took the second path, and today Neil is a father of three well-adjusted teenagers. While his marriage of 15 years to their mother, Sally Ward, ended four years ago, it did so amicably, with the pair now the best of friends. Sally has since gone on to find new love.
Happily ensconced in his dream job on the family farm in Crookwell, NSW, Neil is now ready to do the same. Which is what led the 43-year-old to sign up for the new season of Farmer Wants a Wife, encouraged by his kids, his ex, his parents, his friends and his extended family.
"I've got a pretty good package," he explains of why he's ready for this new adventure. "My kids are older and they're all fine, they've got their own lives now. I've got a career set up. All the things that were distractions aren't distractions anymore. I've never been more stable in many ways. But I was by myself. And I thought, 'I don't really want to be alone anymore. I just want to be with someone who has life experience and who's willing to roll with the punches with me.'"
Plus, he adds, "A relationship in your 40s is a lot different from what it is in your 30s. It's certainly very different from what it is in your 20s. It's only once you get to my age that you know it's there to really be enjoyed. You're able to pour so much energy into a relationship. There are so few restraints, so few distractions."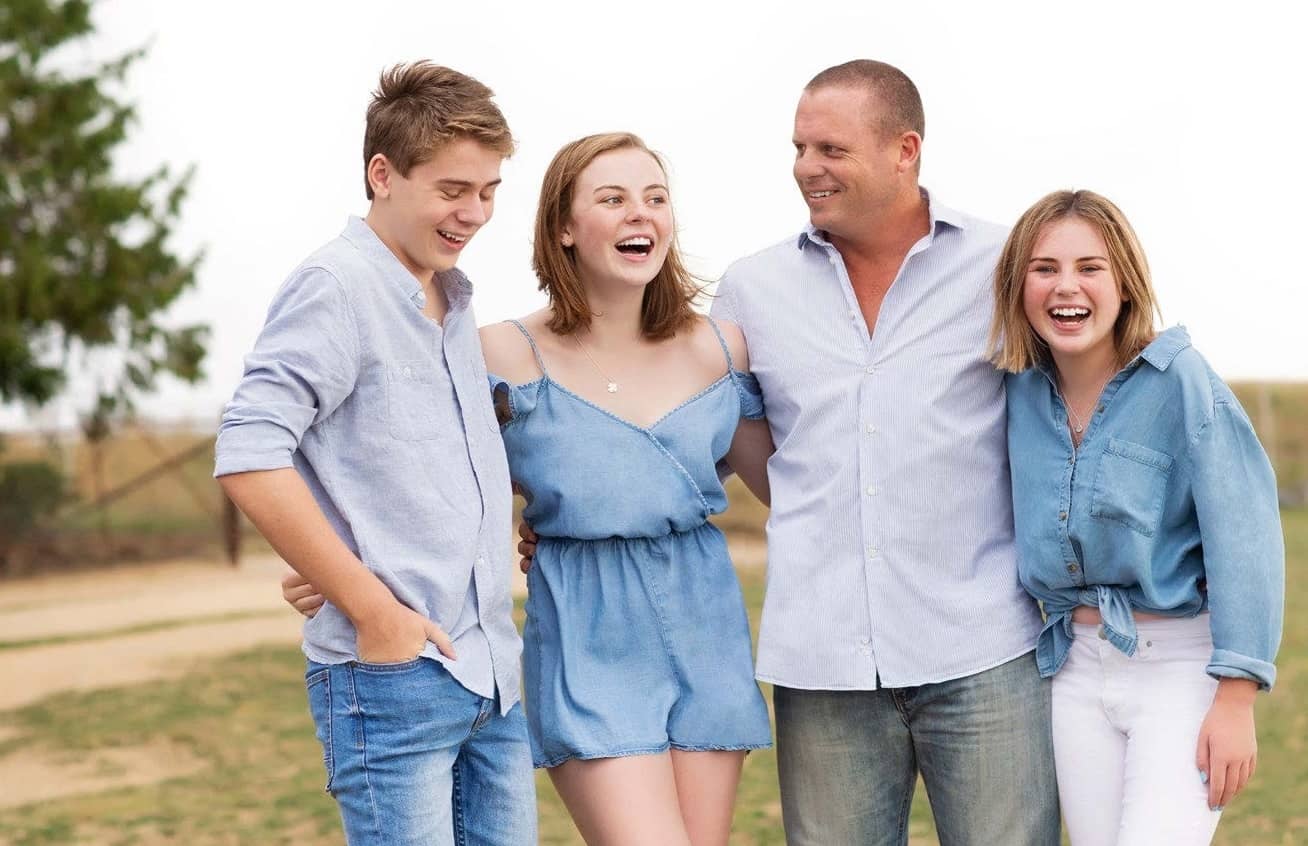 "I'd like him to find a lifelong partner," eldest daughter Molly, 18, chimes in. "He's a good listener, he's easygoing, he's very neat and likes the finer things in life, like a glass of wine and candles. And he gives good cuddles!"
You can read up to 3 premium stories before you subscribe to Magzter GOLD
Log in, if you are already a subscriber
Get unlimited access to thousands of curated premium stories and 5,000+ magazines
READ THE ENTIRE ISSUE
August 2020