Justine Clarke flying high
The Australian Women's Weekly
|
November 2020
Incisive actor, Play School veteran, cabaret singer and now documentary TV host. Justine Clarke talks to Juliet Rieden about her child-star beginnings, finding her father, the seismic shift of approaching 50 and why family will always come first.
Justine Clarke has been on our TV screens and in our theatres in an impressive array of roles for four decades. It would be age inappropriate to call her a national treasure – she's not yet 50 – but it's tempting. Justine can switch from Ibsen on the New York stage opposite Cate Blanchett, to searing Aussie TV dramas – think Tangle, The Time of Our Lives, Hungry Ghosts – to Humpty Dumpty's sidekick on Play School, not to mention a musical career that takes in sing-alongs for cheering kids as well as cruisy jazz standards in cabaret clubs. And hold on … just when you thought there was nothing Justine hadn't mastered, her latest outing is factual TV presenter.
Sporting an enviable wardrobe of outfits representing every decade – mostly fabulous air-hostess uniforms – Justine heads up the three-part SBS documentary Come Fly With Me. As it turns out the series unintentionally evokes a hanky-wringing aura of nostalgia and poignancy, for as Justine declares: "Since we started filming there's a whole new world order."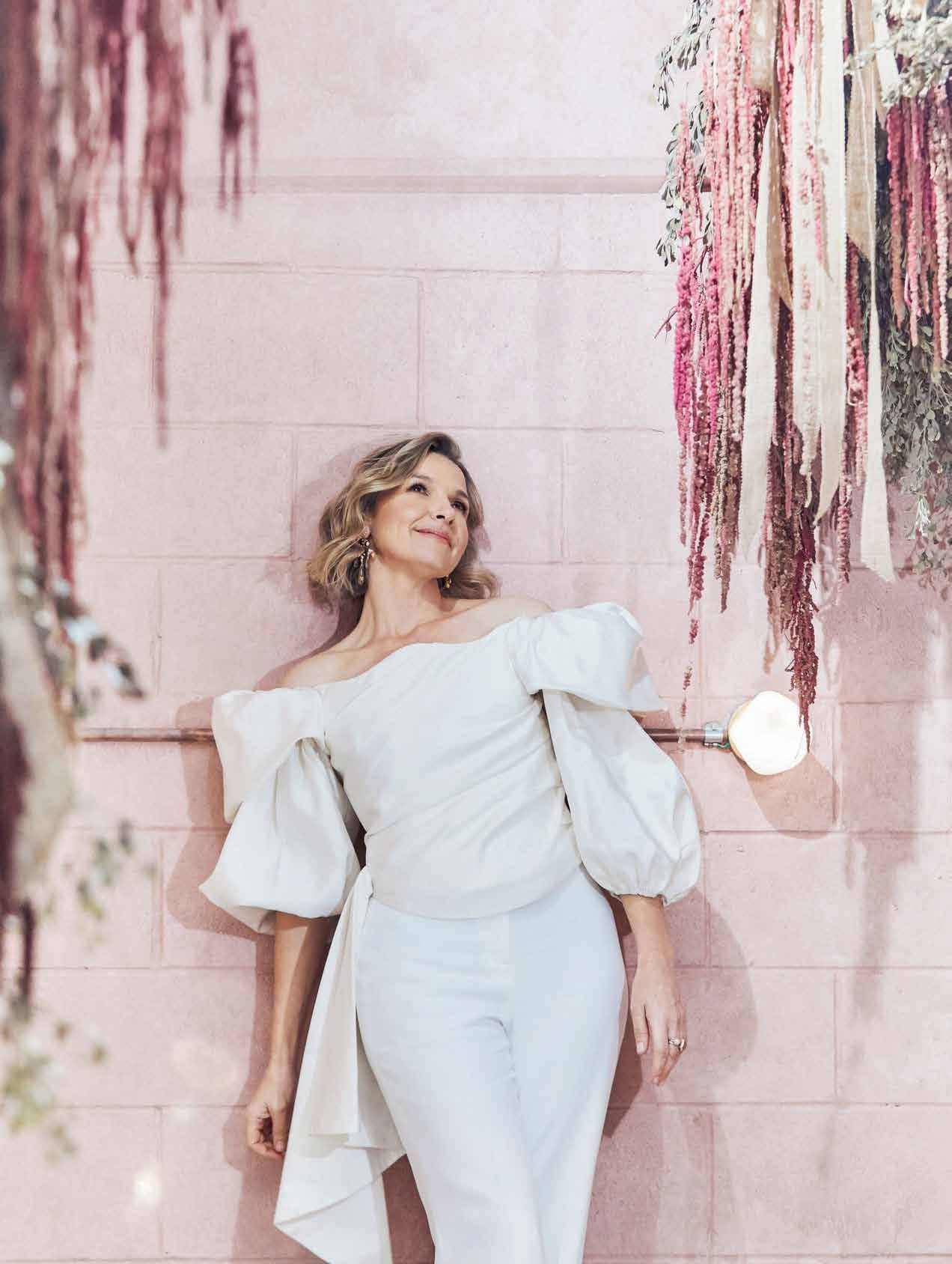 2020 marks a century of civil aviation in Australia and also potentially the year the industry faces devastation thanks to COVID-19 travel restrictions. No doubt when the show was first mooted it was intended to be a celebration of an industry reaching for the stars, but with the Flying Kangaroo, Qantas, pretty much grounded, Come Fly With Me is a reminder of what we used to enjoy – the wonder of travel.
"I feel like plane travel is not going to happen for some time and I'm not sure it will ever really be the same again," posits Justine, who had a ball filming the show. "The good thing is it's more about the history of Australia. The flying is the backdrop to our social history. I loved learning about Australia through the lens of civil aviation and I've done a lot of travelling myself since I was really little, as a child actor, a lot of unaccompanied minor domestic air travel for work. I've always felt very comfortable on planes," she adds, which is just as well because among other escapades in the show she takes to the skies alfresco in a vintage Tiger Moth – which she says was "an incredible opportunity".
Justine recalls her only international travel as a child was on a family holiday to Fiji. "We'd dress up in our best clothes when we flew. Mum would wear all white and we'd go to a lot of trouble with our travelling clothes," she laughs. "I remember how other-worldly air hostesses were. There was so much more glamour to flying than there is now."
Landing a job as an air hostess was highly sought after. "Back then your only options as a woman were nurse and teacher, so the women that the airlines attracted were smart, amazing women. They ended up fighting for equal opportunities," notes Justine who, in the series, tracks down the feisty women from the '70s and '80s who fought for equal pay and conditions, including the right to work past the age of 35! "They were fabulous. Mum and Dad were working class so I didn't know those educated women. It was so exciting seeing what they achieved," she says.
Justine was raised in Sydney's eastern suburbs when "Bondi Junction was just a windy little town that you did your shopping in". Her mother, Beverley, was a dancer and choreographer. "She danced up until she was in her mid-30s. She was at the Tivoli, the APIA Club and Chequers nightclub and all those '60s clubs that were full of live music. They'd have the house band and then the ballet. Mum would choreograph the ballet and make the costumes. She'd pack the car with all the costumes and the girls and drive around to each of the clubs to do the show."
With a car full of sequins and the smell of greasepaint it's no wonder performing got under Justine's skin. She and elder sister Vanessa would go with their mum to the acrobatic dance studios run by Hungarian-born Tibor Rudas above Sydney's Tivoli theatre. "Mum worked for Rudas. It was a vaudevillian troupe and they had all kinds of acts. They had a studio connected to the company and we went there as kids and we'd dance and do acrobatics too."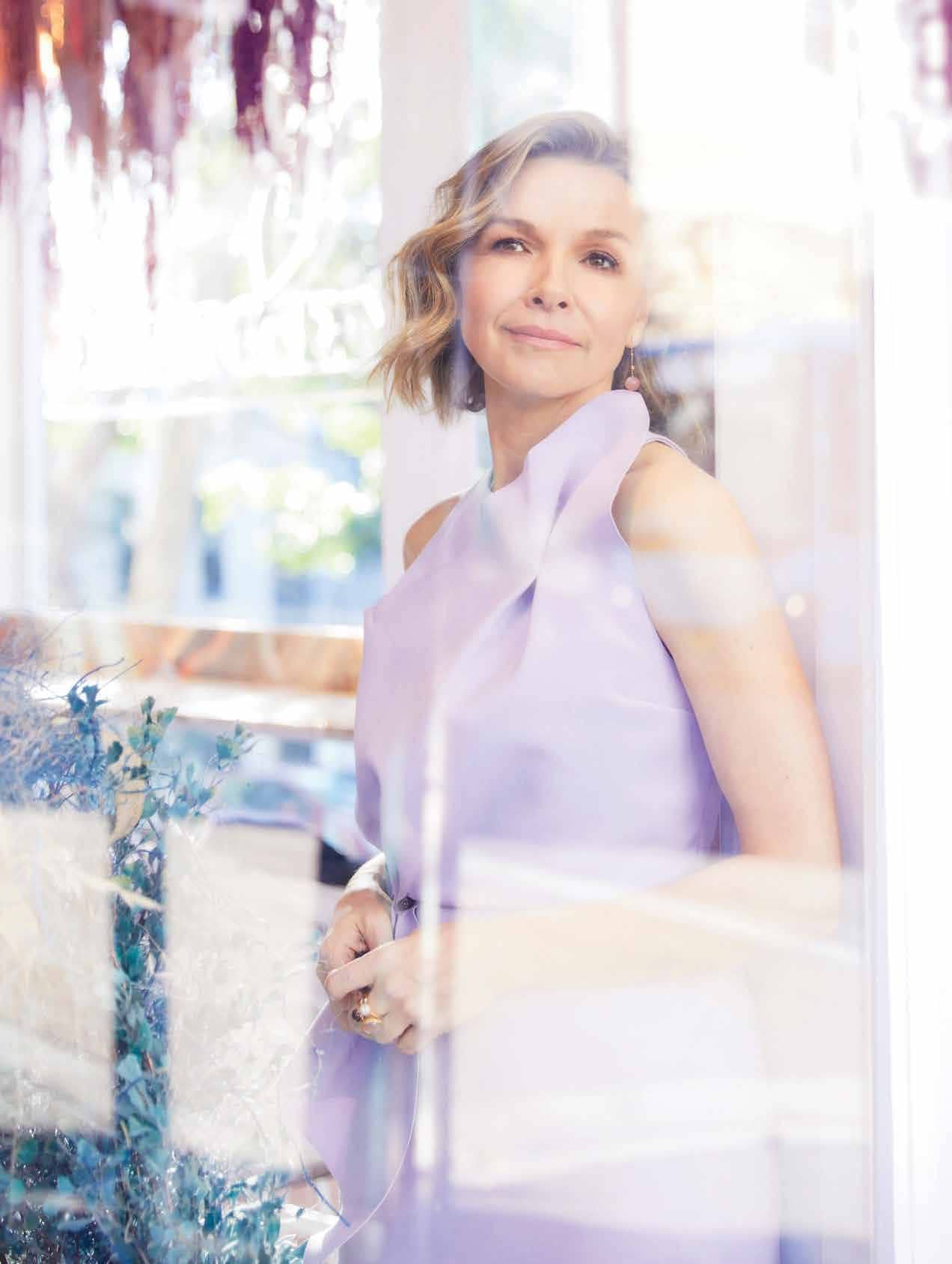 You can read up to 3 premium stories before you subscribe to Magzter GOLD
Log in, if you are already a subscriber
Get unlimited access to thousands of curated premium stories, newspapers and 5,000+ magazines
READ THE ENTIRE ISSUE
November 2020