Jane Hall - My Daughter Is Horrified By Me!'
The Australian Women's Weekly|August 2020
On the cusp of turning 50, Wentworth newcomer Jane Hall talks to Susan Horsburgh about letting go of her only child, staying (fiery) friends with her famous ex and dipping her toes into the dating pool again.
It's customary these days for celebrities to tout the joys of ageing – to claim that a newfound comfort in one's skin more than compensates for creeping decrepitude – but Jane Hall isn't having it. Try posing next to your nubile 17-year-old daughter, she jokes, and you'll feel every one of your 49 years.
"You've never felt worse!" she says. "I just keep hiding my old elbows and trying to keep my chins up. I can't believe I'm nearly 50. I mean, spewing! How did that happen? It's awful!"
No wonder she blitzed it for years on breakfast radio. Funny, candid and self-deprecating, Jane is great company and, with 35 years under her showbiz belt, the consummate professional. On an idyllic autumn day in the gardens of Melbourne's historic Como House, the actress slips into model mode for the camera, smiling into the middle distance and laughing on cue, while her teenage daughter, it seems, would like to be airlifted pretty much anywhere else. As Jane kisses and cuddles her, Lucia manages to smile but looks like the cartoon cat trying to escape the clutches of Pepe Le Pew.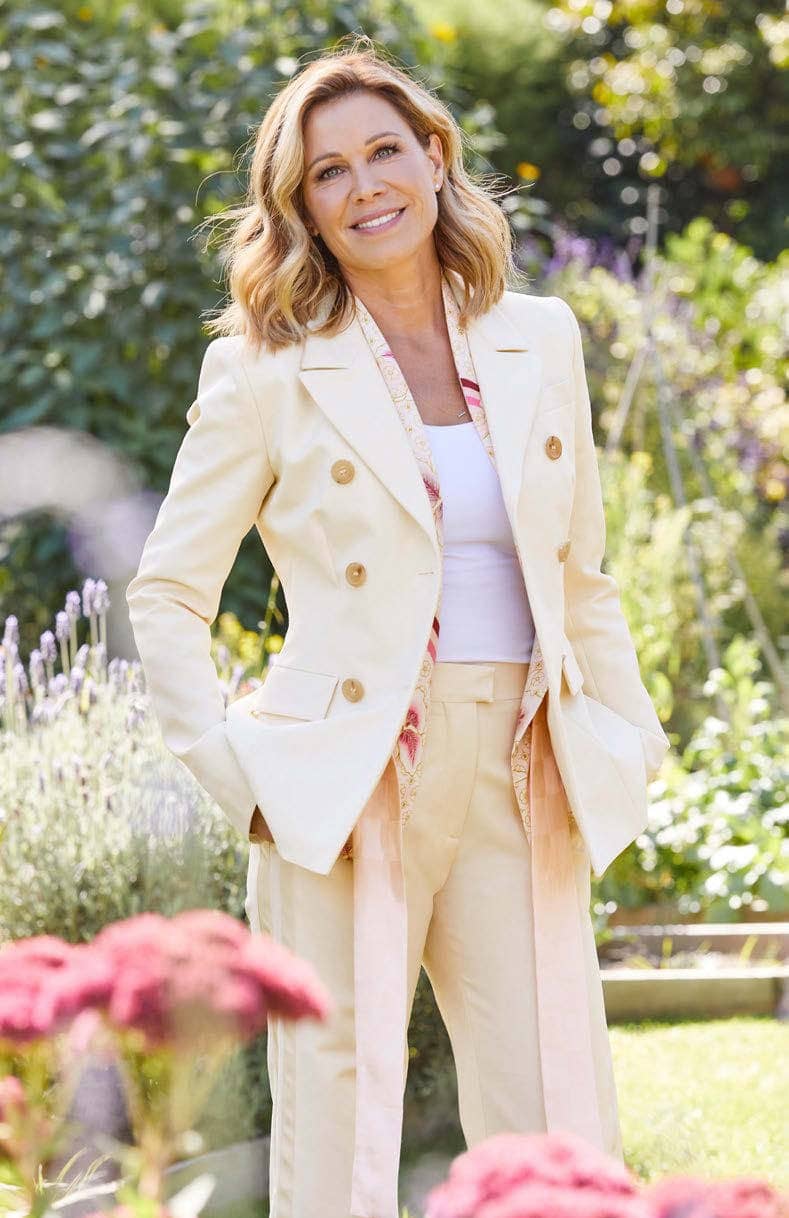 "She's been as sick as a dog for a week, but then there's also the excruciating embarrassment of having to pose for photos with your mother," explains Jane. "She was a darling to do this." Jane has had to cajole Lucia into doing the shoot, and finally nudged her across the line with the promise of wearing some cool dresses. "She's very into fashion," says Jane. "She's a girly girl."
Jane's all-time favourite mother-daughter photos were taken for The Weekly in 2008, when Lucia was a dimpled, adorable five-year-old ("If only you could pickle them at that age!"), so there is a certain symmetry, she says, to today's shoot. Back then, Jane was still reeling from an "appalling" public break-up with Lucia's father, actor Vince Colosimo, and getting used to single motherhood while juggling her day job on Neighbours.
Twelve years on, Lucia is about to leave high school and Jane has landed the role of her life in the award-winning TV drama, Wentworth – while also realising a lifelong dream and studying midwifery. Not only that, she makes a harmonious blended family seem effortless.
Jane can't pretend, however, that her daughter's childhood has flown by. "As joyous as it has been, single parenthood is not an easy path," she says. "I feel like I'm a completely different person now to what I was when I was pregnant with Lucia, and that seems like a very, very long time ago. I feel like I've had many incarnations." Her latest is as Ann Reynolds, the new hard-line general manager of Wentworth Prison who's out to rattle some cages after the catastrophic siege that ended season seven. "She's incredibly right-wing and doesn't have much time for the prisoners," says Jane. "[She thinks] once someone has broken the social contract, they don't have any human rights at all." She's an objectionable character and a welcome about-turn for Jane, who is usually cast as the nice, maternal type: "I'm really being stretched and, as terrified as I am, I'm also elated."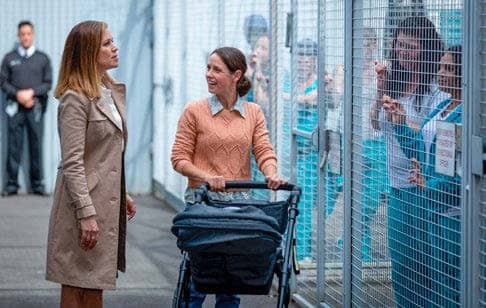 Starring such high-calibre actors as Pamela Rabe and Leah Purcell, Wentworth airs in 158 countries, making it an invaluable springboard. Jane was already a serious fan of the Foxtel show when she went for the part, and apparently beat out some big names. "I auditioned the hell out of this job!" she says. "I'm not one of those actors who just gets given the plum roles, so I couldn't believe my luck. I mean, I'm aware that I'm not going to be the next Jacki Weaver, but what a platform ... Who knows? Being in Wentworth has made me feel like there's nothing I couldn't have a crack at."
You can read up to 3 premium stories before you subscribe to Magzter GOLD
Log in, if you are already a subscriber
Get unlimited access to thousands of curated premium stories and 5,000+ magazines
READ THE ENTIRE ISSUE
August 2020