Holly Go Lightly
The Australian Women's Weekly|August 2020
As muscular dystrophy takes hold of the bright and beautiful Holly Warland, she's using her remaining strength to lobby for the right to die and to celebrate life. She tells Genevieve Gannon about her final fight.
Pinned to the dressing table opposite the bed where the irreverent Holly Warland lives her life is a piece of paper that reminds her to breathe. Her bed is the adjustable type you'd see in a hospice but otherwise, we could be in the room of any young cat-loving Queensland woman. The almost-doctor and one-time aspiring dancer had the potential to achieve anything. But her childhood dreams were snatched away when a letter congratulating her for being accepted into the Australian Academy of Dance arrived around the same time as a diagnosis that would rob her of everything. That determined 11-year old girl, whose family nickname was tripsy-wiggle bottom, interpreted the "muscular" in her muscular dystrophy (MD) as meaning she simply wouldn't be as strong as everyone else.
"I wanted to be a make-up artist and an archaeologist and all these jobs that I just couldn't do," she says. Then she started high school and became increasingly reliant on her wheelchair. "I thought, 'Oh this is going quicker than I thought. Okay, what else am I interested in?'"
She set a new course and doggedly pursued a psychology doctorate, but she had to withdraw months before finishing. "I didn't realise that MD would come with pain and sickness," she says of the rare condition that is wasting her muscles.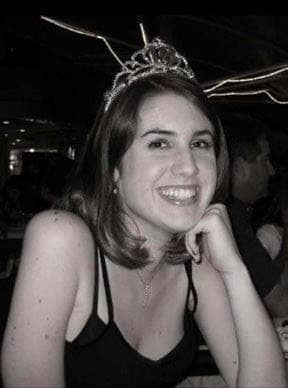 Now bedridden, simple tasks are becoming harder with each passing day, and so the 28-year-old has turned her vibrant mind to advocacy. She uses the one asset the disease hasn't stolen – her intellect – to change hearts, minds and hopefully laws. With the help of her "cameraman", carer and love-of her-life Luke Amos, 30, she employs humour to fight stereotypes, lobby and raise money for muscular dystrophy charities. Luke stays by her side as we chat, occasionally tending to Holly's needs or chiming in to agree as she speaks passionately about life and death.
"Don't call me brave for sitting here and taking medication all day. I didn't choose this," Holly says. "Call actual brave people brave – firefighters, or people who actually have bad lives."
This comment arises as we're discussing 'inspiration porn', the invidious practice that turns disabled people into tools to shame or motivate. It usually takes the form of a photo of a disabled person achieving a physical feat, with a slogan like, "What's your excuse?" Inspiration porn is part of the reason Holly began sharing an intimate diary to counter the "romanticising" of chronic illness as some sort of noble test of fortitude.
To Holly, the faux reverence is insulting. "If you say to me, 'Holly you're so brave,' and I say, 'Nah, I'm not actually,' people don't want to hear about it." But she found that when she vented her frustration – which she did with humour and humanity – there were thousands of people who felt the same way.
"I wanted to show that the sugarcoated stuff is bullshit. I was getting really angry and I didn't know how to express it," she says. "Quite a lot of people responded saying, 'Yes, I hate this thing too'."
Holly wrote a blog post entitled, I'm Documenting Myself Slowly Dying from a Rare Disease to Show Why Euthanasia should be Legalised and was swamped with tearful messages from others who walked the hard path of chronic illness – be it their own or a loved one's – and had felt alone before Holly found the courage to bare all.
She created T-shirts with slogans like 'Not your inspiration' and 'Thoughts and prayers won't help me up the stairs' that have been a hit online. Holly believes censoring the tough reality of conditions like hers warps the discussion of disability-related issues, like Voluntary Assisted Dying, so she is smashing through niceties with wit.
Holly has a lot of love for the online community she has found. A recent post signed off: "I'm very humbled that you all follow and read my posts and I hope something great happens to you today." But a lot of her content is about chronic pain, depression and anxiety. She frequently talks about how important it is for people like her to have the right to die when their suffering outweighs the things they love in life.
"I don't actually want to die. I would choose an average life if I could," she said in a submission to a Dying with Dignity forum.
You can read up to 3 premium stories before you subscribe to Magzter GOLD
Log in, if you are already a subscriber
Get unlimited access to thousands of curated premium stories and 5,000+ magazines
READ THE ENTIRE ISSUE
August 2020