FAMILY MAN - Ben FORDHAM
The Australian Women's Weekly|August 2020
In the last 12 months, Ben Fordham has scored the biggest job in radio, lost his much-loved father to cancer, and he and wife Jodie Speers have welcomed their third bundle of joy. They invite Samantha Trenoweth into their home to recap a year of heartbreak, triumph and love.
Ben Fordham is old school. At 43, he might be the young gun on the highest-rating radio show in the land, but there's something about him that reminds you of your dad, or your neighbour's dad, or one of those universal dad characters on sitcoms you watched as a kid.
It's 7 am on a Saturday morning, and Ben and his five-year-old son Freddy have been up for hours. They've just rolled back in the door after helping a mate who owns a cafe to unpack crates of milk, and they've been rewarded with a double espresso (for Ben) and warm-from-the-oven almond croissants.
"I like giving the kids an understanding of hard work," says the man who this month stepped into veteran breakfast broadcaster Alan Jones's spot on Sydney radio station 2GB. "I was explaining to Freddy, 'Look at all these people – they've been here since 3 am working their backsides off so that we have nice things to eat when we wake up'."
It's not just his own kids (Freddy, Pearl, three, and Marigold, or Goldie, just 10 months old) who are on the receiving end of Ben's life lessons. He's supporting what he calls "the kid economy" all along this leafy suburban street.
It started three years ago, the day Ben and his wife, Seven Network news journalist Jodie Speers, moved in.
"There were some kids out the front, jumping out of a tree onto a mattress that the former owner had left behind. They said, 'Are you moving in?' And I said, 'Yeah, I'm Ben, who are you?' They told me their names and I said, 'Nice to meet you, boys.' Then they said, 'Can we go in your pool?' I said, 'Yeah if you want.' So they jumped into the pool and Jodie came downstairs and said, 'Who are those boys?' I said, 'I don't know. Jasper's one of them I think; another one's Kai.' And they just kept coming back."
That's how Ben became king of the kids, and now he employs a bunch of them: Molly babysits; Max is on a year-long contract to water the garden and empty the pool filter, and Ben's paid him up front so he learns responsibility; there's another kid who deletes viewed programs on Foxtel when the memory is full.
The legendary Fordham work ethic was handed down from Ben's mum and dad, Veronica and John, who ran a management agency and PR firm out of the family home.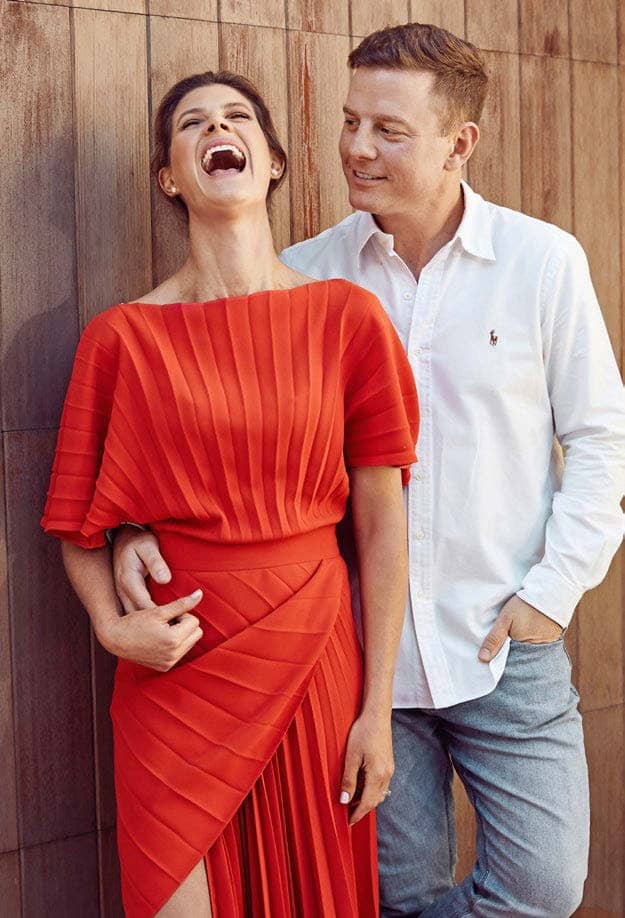 "Mum and Dad believed that you started working as soon as you could," Ben recalls. "So my brother Nick and I had a lawn-mowing business when we were about 10. The moment we were allowed to operate the lawnmower, we had flyers everywhere… One time, the guy across the road knocked us back, and Dad said, 'Just do it anyway.' So we did and, sure enough, he goes, 'All right, here's 10 bucks.' It was an unconventional approach to business."
John Fordham ran a tight ship, and some of his disciplinary measures wouldn't win him fans with child psychologists today, but Ben adored and admired his dad, who died at age 75 in November last year.
"Dad was…" he begins. "How do you summarise a human being who has lived so long and done so many things? First and foremost, he was a really good dad. When we were growing up, he was the only dad on the street kicking the footy and playing cricket with all the kids. Mind you, he never wanted to do the boring things. So if you were playing cricket, he'd always want to be bowling or batting – never fielding – which was a bit embarrassing. But now I see myself doing the same, so I forgive him that.
"He was a passionate, loyal and strong character. He was a strict dad – there was no escaping that – but he was loving and caring. He was affectionate, but he let us know that we weren't to be running amok."
Ben's older sister, Sarah, mostly managed to stay out of harm's way, but Ben and Nick weren't so lucky.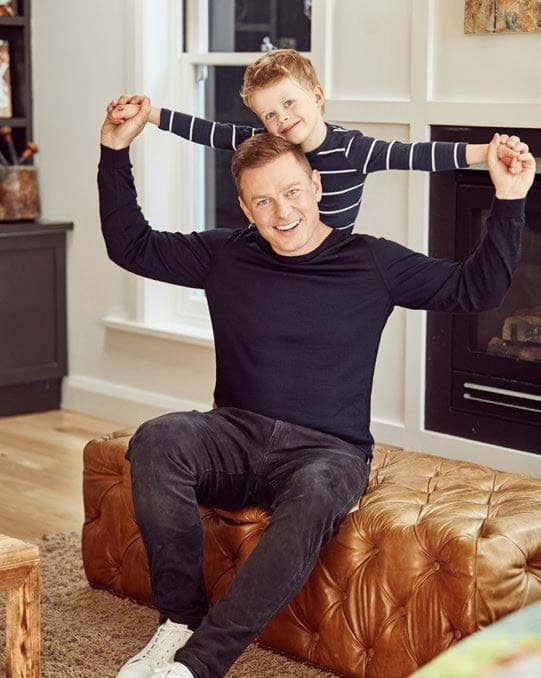 "Occasionally Dad would get word about something we'd done wrong, and he'd ring and go, 'I'm on my way home.' That was a sign for us to run into his walk-in wardrobe and remove the thickest belts! There was a thick white one and we'd get rid of that for starters. Nick sometimes put on an extra pair of undies to lessen the blow on the bum.
"That wasn't a daily or a weekly thing – it was reserved for when we needed it. And it's funny, as much as we hated it at the time, we don't have any bad feelings about it."
Veronica had a more subtle but equally effective technique for keeping her brood in line.
You can read up to 3 premium stories before you subscribe to Magzter GOLD
Log in, if you are already a subscriber
Get unlimited access to thousands of curated premium stories and 5,000+ magazines
READ THE ENTIRE ISSUE
August 2020