David CAMPBELL - The family business
The Australian Women's Weekly
|
November 2020
He's conquered the stage, produced hit records and is a fan favourite on morning TV. But as David Campbell tells Tiffany Dunk, his latest project is one that pays tribute to his biggest triumph – being a dad.
They say to write what you know. And as a father of three, David Campbell is all too aware of the pain that is the witching hour. From tears over denied screen time to fervent pleas for late-afternoon sugary snacks to tantrums thrown when dinner isn't to their offspring's liking, every parent paddles frantically as the children ride the emotional waves of that perilous early evening period.
"It's horrible," he says with a laugh as Leo, 10, and twins Billy and Betty, both five, happily blow bubbles at each other as we sit down to chat. "There's the Kübler-Ross model of the five stages of grief – which are denial, anger, bargaining, depression and acceptance. That's what toddlers and kids go through at dinner time, and this is something we're constantly going through. Kids now are getting their own autonomy and requesting things but also, we're not a hotel. You're going to get what you get and you're not going to be upset about it."
So when Scholastic came knocking on David's door, asking if he'd be interested in penning a children's book, this topic was, needless to say, one that soon came up. And thus Stupid Carrots was born.
Dedicated to the brood he shares with his wife of close to 12 years, producer Lisa, 40, the book is the tale of young rabbit Betty (and yes, she's definitely modelled on their daughter) who cycles through those stages when carrots are served again at dinner time.
"There was a period of time when Betty – and we don't know why – would mumble to people if she didn't like them, 'Stupid carrots'," David, 47, explains of the title's genesis. "She would have been three and a half, and it was quite abusive – cute abuse, but like a swear word. The tone was definitely there. Going into the meeting I was reminded of that by Lisa, and so the term kept jumping out at me."
The natural-born performer of the family ("If the force is strong in one, it's her," admits David), Betty heartily approves of her starring role in Dad's latest project. Her eyes light up as she talks about "my book", asking when they'll be sitting down to read it. As David obliges, all three kids shriek with delight watching their illustrated selves brought to life.
"Billy's first response was, 'What's my book about?'" David says of the questions that came after his first reading. "I said, 'Your book is about going to bed.' And then Leo asked, 'What's my book about?' and I said, 'Well, your book is later next year and we'll talk about it. Let's see if this one goes well first and then we can have two or three. That's how business works – if the first Iron Man doesn't work then The Avengers doesn't happen, so let's all settle down!' But really, they're thrilled. They're all in the book and point out, 'That's me there,' so it's great.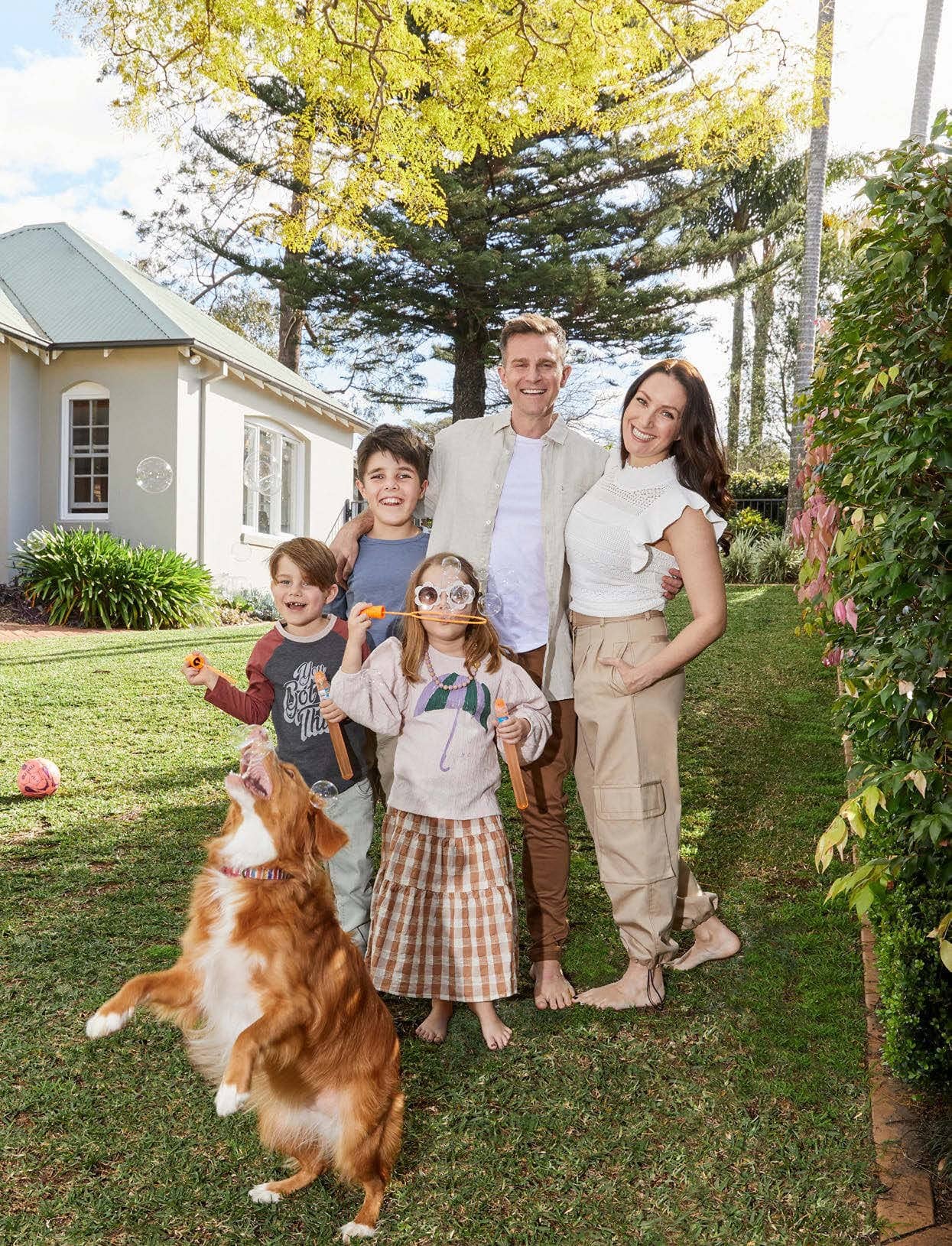 "Writing a book is something that I'd never dreamt I'd have done, yet I loved it. And to make the kids the centre was really fun for me, to give them something of a legacy … And I'm sure in 30 or 40 years' time, that will be the therapy I'm paying for!"
While this is a lighthearted dig at his own expense, therapy is a topic that comes up often as we speak today. An outspoken advocate for men needing to start a conversation, David has never flinched away from talking about his own experiences with anxiety, crippling self-doubt and binge drinking (the therapy has been ongoing since he met Lisa in 2006, and he's been sober since shortly after Leo's birth).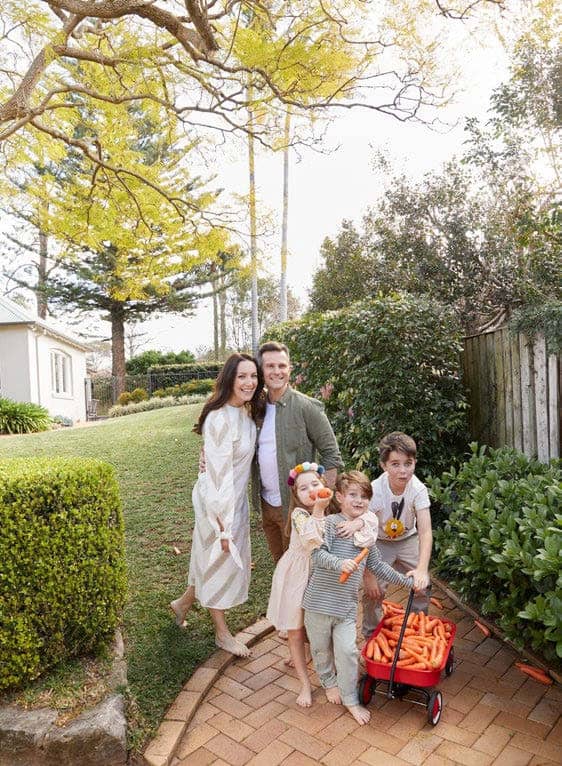 It's been especially pressing for him in recent times, too. Not only has COVID-19 impacted many of his friends in the industry who have lost jobs, but last year he lost his best friend, chef Justin Bull, to suicide.
You can read up to 3 premium stories before you subscribe to Magzter GOLD
Log in, if you are already a subscriber
Get unlimited access to thousands of curated premium stories, newspapers and 5,000+ magazines
READ THE ENTIRE ISSUE
November 2020