Every day, rising waters cause more than 20 acres of land in southern Louisiana to disappear into the sea. But the local Vietnamese shrimping community— who depend on harvesting these waters— continues to adapt.
AT THE END OF THE LAND IN SOUTHERN LOUISIANA, water sloshes at the sides of the road, creeping into parking lots and backyards and beneath houses on stilts. Wetlands and fishing docks splay out into the Gulf of Mexico, narrowing the divide between solid ground and the open sea. "Rural" here increasingly means surrounded not by open land, but by water.
On one dock, Sandy Nguyen, an activist and a fisherman's wife, stands among a small crowd, part of the community of Vietnamese shrimpers who reside in Plaquemines Parish, a county of about 23,000. It makes up the southernmost part of New Orleans, and appears on a map as a sprinkling of tiny islands reaching out into the Gulf. Sandy paces the dock, alternating between jovial greetings and pointing out places where the land she remembers from her childhood has disappeared. "It was hard land, under your feet," she says, where kids played football and people built houses.
Folks here are used to change, though, and the local Vietnamese population is fluent in it. A delta is, by definition, an evolving landscape with complex tributaries, and the Vietnamese have been navigating sea-level rise and environmental disasters for decades. Duong "Sugar" Tran, the dock's owner, nods hello before hurriedly continuing preparations for the Blessing of the Fleet, a ceremony performed every May at the beginning of brown shrimp season. The ritual begins quietly as Sugar and his wife, Chan, anoint the altar table with a collection of objects, ranging from symbols of prosperity—a bowl of eggs, a tower of fruit, folded paper boats—to items that reflect the fishermen's daily lives—baguettes from a Vietnamese bakery, bottles of Bud Light, and some Pall Mall cigarettes. The stakes are high, and Chan makes repeated adjustments to the table's careful symmetry.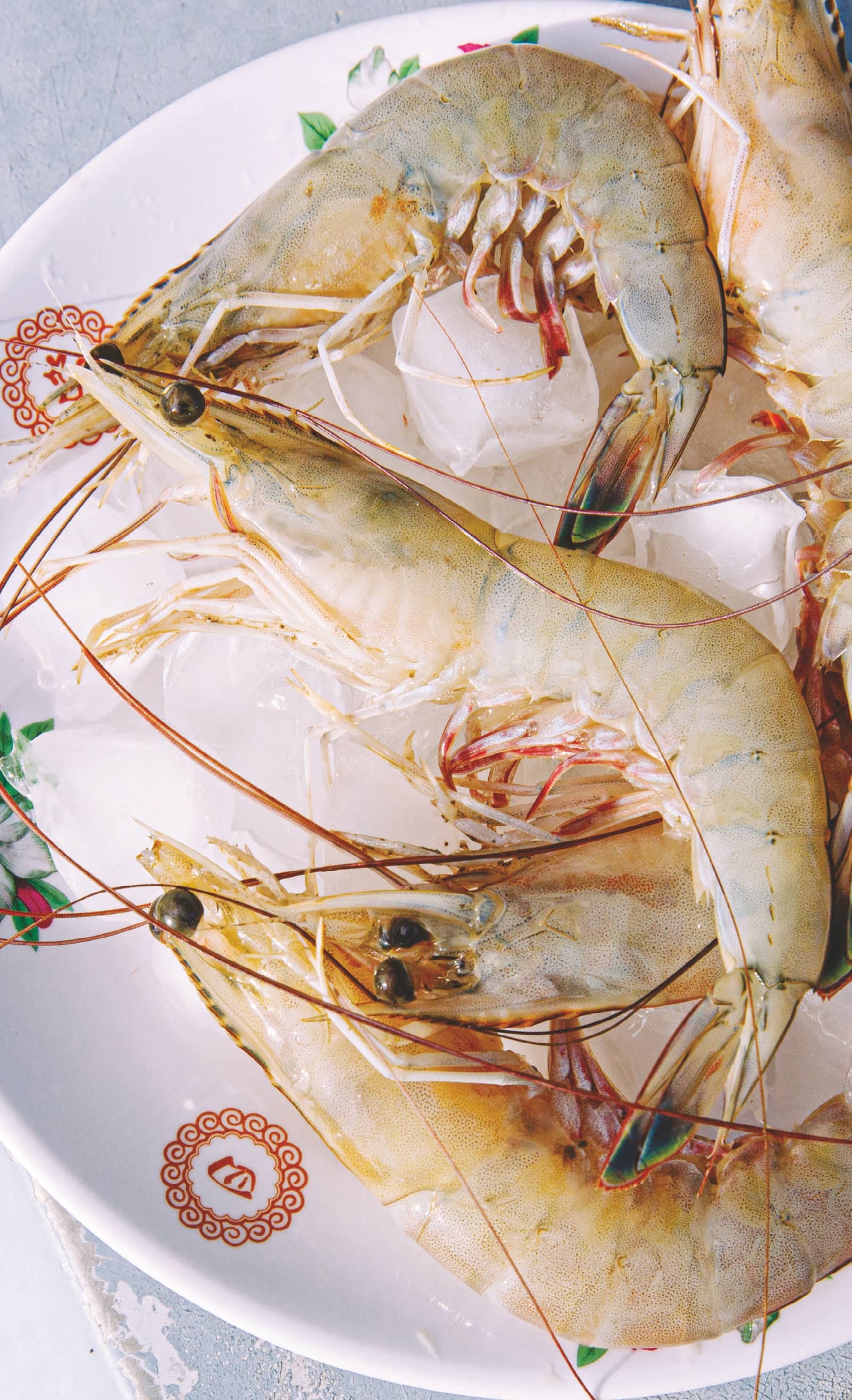 Like many shrimpers in New Orleans, Chan and Sugar immigrated from Vietnam and are part of a community of about 14,000—one of the largest groups outside their native country. After the fall of Saigon, in 1975, the U.S. government helped many Vietnamese relocate to the United States, where Catholic clergy in New Orleans helped families settle in Louisiana. In the delta, they found a familiar near-tropical climate and a place where they could continue many of the traditions they had practiced back home.
Continue Reading with Magzter GOLD
Log-in, if you are already a subscriber
Get unlimited access to thousands of curated premium stories and 5,000+ magazines
READ THE ENTIRE ISSUE
Fall 2019