No Winners
Pick Me Up !
|
October 24, 2019
One young girl paid the ultimate price for her parents' separation…
The breakdown of their marriage might have been difficult, but something very special came out of Lisa and Gabe Batstone's failed relationship; their eight-yearold daughter, Teagan.
Young Teagan had a gentle smile and was passionate about animals.
Everyone said she had a unique ability to make everyone around her feel better about themselves.
It was only her mum who seemed immune to Teagan's pure optimism.
After breaking up with her husband Gabe in 2008, and divorcing two years later, Lisa, 41, had struggled to adjust to life as a single mum.
As Gabe tried to sort out the custody arrangements, tensions ran high.
Lisa was granted custody, but Gabe still wanted to be in his daughter's life.
To help with their communication, they enlisted the help of a counsellor and started to make official plans about childcare via email.
Lisa remained in Surrey, British Columbia, Canada, while Gabe moved to Ottawa.
He married Stephanie, who had a son already and loved Teagan like her own.
The couple later went on to have a son together.
Teagan adored her brothers, aged eight and three.
She'd go and visit as often as she could, and Gabe would come to see Teagan whenever he got the chance.
But in 2012, Lisa's struggles with depression and anxiety spilled over and she attempted to take her own life.
Teagan went to stay with Gabe, but once Lisa had recovered, and was evaluated, she was returned to her mum.
Worried about Lisa's state of mind, Gabe tried to get custody again, but it was declined.
By 2014, it was clear that Lisa's behaviour was becoming irrational. She would send Gabe texts and emails and call constantly through the week.
There were so many messages, he couldn't even respond to them all.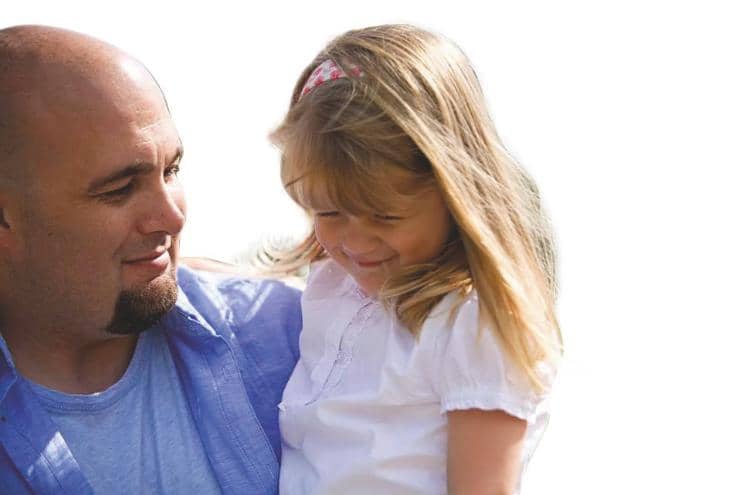 When Gabe did call back to check if there was a genuine emergency, Lisa would argue so much that they'd end the row by hanging up.
But with a child together, Gabe tried to work through it and put Teagan first.
Lisa made it difficult for him, but he remained civil.
That December, Lisa took her daughter on a zip-line day out and Teagan was seen beaming on social media.
Then Gabe came to visit his daughter and took her to school before he left.
Later, Lisa messaged him with the words; It seems you rather I disappear.
It was just one in a long line of wild accusations.
You can read up to 3 premium stories before you subscribe to Magzter GOLD
Log in, if you are already a subscriber
Get unlimited access to thousands of curated premium stories, newspapers and 5,000+ magazines
READ THE ENTIRE ISSUE
October 24, 2019