I Need A Hero
Pick Me Up !
|
October 24, 2019
Dan White, 44, from Hampshire, created a comic book especially for his little girl...
Rosie Crass And Hattie Bishop
As we watched our little girl dart around the living room, my wife Aimee, 43, and I were thrilled.
Our daughter Emily, then three, had just been given her first wheelchair, and watching her move around in a way she'd never been able to do before was amazing.
'Look at this, Daddy,' she said, as she raced around.
Touching this and feeling that, she was now able to get hold of things that were previously out of reach.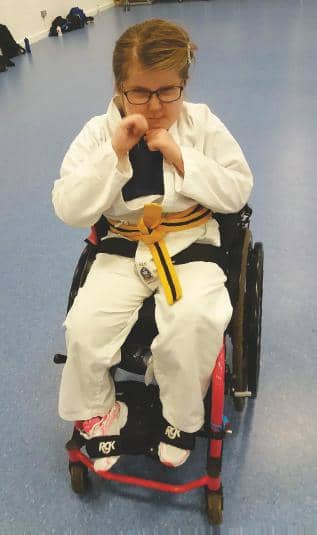 'She's loving it,' I said to Aimee, as I marvelled at our little girl.
But it hadn't always been smooth sailing.
Back in 2003, two days before Emily's due date, Aimee and I were given the news that she would be born with Spina Bifida – a condition that means the spine doesn't develop properly and a gap is left in the spine.
Right there and then, Aimee and I decided that our little girl was going to live life to the fullest and have enormous fun, in spite of her disability.
But straight away, we felt as though there was little support.
The NHS were fantastic but in terms of government support and guidance there was next to nothing.
As Emily got older, and more mobile thanks to her wheelchair, that theme seemed to continue.
We constantly felt as though we were battling for Emily's voice to be heard.
As I flicked on the TV one day, I watched as Emily became glued to some of her favourite characters.
You can read up to 3 premium stories before you subscribe to Magzter GOLD
Log in, if you are already a subscriber
Get unlimited access to thousands of curated premium stories, newspapers and 5,000+ magazines
READ THE ENTIRE ISSUE
October 24, 2019