HOLDING OUT FOR A HERO
Pick Me Up Special !
|
July 2020
Jo Withers, 43, from Walsall, is so grateful to the stranger who saved her son's life…
Sitting up in bed, I heard a strange noise coming from the bathroom.
'Everything OK in there?' I mumbled as I wandered down the hall.
'Another nosebleed,' my son Jack, 10, sniffled.
It was late one night in 2015, and as I opened the bathroom door, I saw poor Jack sitting on the edge of the bath, a wad of blood-soaked toilet paper wedged under his nose.
'It's OK, love,' I said, grabbing some clean tissue.
While the occasional nosebleed wasn't something to stress about, this had been the second one in two days that Jack had suffered with.
The night before, while having dinner, Jack's nose had started to bleed at the table.
'Here you are,' my husband Mark, 51, had said, passing him some kitchen towel.
In the weeks that followed, he continued to get nosebleeds.
Taking him to the GP, I was told he had nasal polyps – painless growths in the nose that could cause bleeds.
When the problem persisted, though, and the doctor told me Jack would need to have his nose cauterized, I began to worry.
Blood tests showed that Jack had low iron, a vitamin deficiency, and a low platelet count.
Hearing those words made my stomach turn.
Our family had been through enough already, and I could feel another dark cloud looming over us.
'Are you thinking what I'm thinking?' I asked Mark.
'Let's not jump to any conclusions just yet, love,' he reassured me.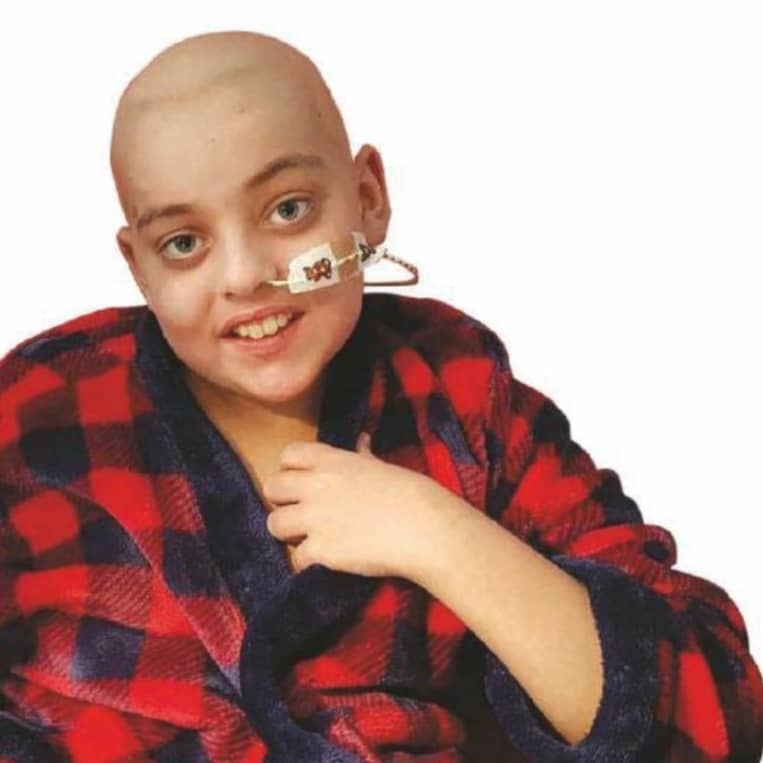 In 2010, at four years old, Jack's twin sister Emily had been diagnosed with aplastic anaemia, a rare and potentially fatal disorder caused by the body not producing enough new blood cells.
She'd needed a bone marrow transplant from her older sister Lauren, then 15, and thankfully, it had been a success.
After a long and stressful journey, we'd finally settled back into family life and had found a sense of normality.
But now, Jack's blood test results filled me with fear that history was about to repeat itself.
The next day, I rang up Emily's old consultant and told him what was going on.
You can read up to 3 premium stories before you subscribe to Magzter GOLD
Log in, if you are already a subscriber
Get unlimited access to thousands of curated premium stories, newspapers and 5,000+ magazines
READ THE ENTIRE ISSUE
July 2020