Voice of peace - HOW KELVIN'S RAISING SPIRITS
New Zealand Woman's Weekly|April 6, 2020
THE KIWI MEDIUM IS TAKING HIS SENSES TO HOLLYWOOD
Kelvin Cruickshank has dealt with some harrowing situations in his 20-plus years as a professional medium. When he worked on TV show Sensing Murder, he did readings that included seeing terrible deaths, and he's also been involved in some private cases that have left him shaken.
But nothing compares to some of the cases he has been consulting on as part of his work on a US TV series called Voices from the Grave.
"I've seen a lot in my time but never anything like this," explains Kelvin (49), who says that when he connects with the spirits of dead people, they often show him how they died and in some instances he feels like he experiences what they went through. "Horrific is the word that comes to mind."
Kelvin has been travelling to Los Angeles regularly for the last five years to film the show. He's one of three mediums working alongside homicide detectives, paranormal investigators, forensic specialists and cadaver dogs looking into murder cases, some of which are notorious and remain unsolved.
"It started out as a programme about haunted houses in Hollywood, which seemed pretty straightforward," tells Kelvin. "But it turned into so much more than we were expecting. We've uncovered some very dark stuff that has gone on in the past, and is still going on. I've had some of the scariest experiences of my life and come across pure evil. It has been mind-blowing."
Because the programme is yet to screen – there's still more filming to be done – Kelvin can't go into specifics about most of the cases he has worked on. But he has revealed in his latest book, Listen to Spirit, that he had a terrifying encounter with the spirit of infamous serial killer Richard Ramirez, known as the Night Stalker. Ramirez was convicted of killing 14 people in the mid-1980s, and Kelvin connected with his spirit while filming at an apartment building where the murderer had lived while committing some of his heinous crimes.
"When I do normal readings and spirit come through to me, I connect with their soul and will sometimes see what they looked like on this side of life, so I can describe them to their loved ones. In this case, what I was seeing wasn't even human. It was absolutely petrifying."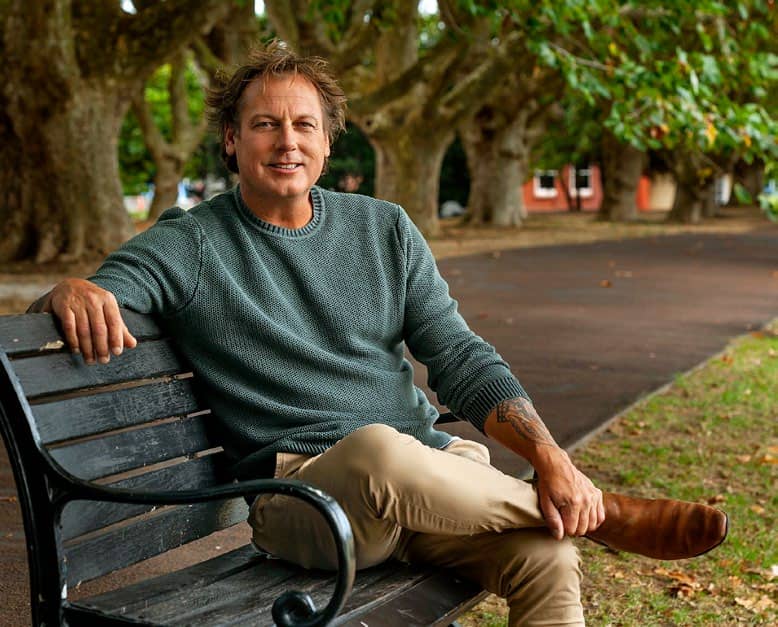 You can read up to 3 premium stories before you subscribe to Magzter GOLD
Log in, if you are already a subscriber
Get unlimited access to thousands of curated premium stories and 5,000+ magazines
READ THE ENTIRE ISSUE
April 6, 2020