State of affairs
New Zealand Woman's Weekly|April 6, 2020
FIVE POPULAR HEALTH QUESTIONS AND WHAT YOU NEED TO KNOW
1 DO I REALLY NEED TO DRINK EIGHT GLASSES OF WATER A DAY?
An adequate intake of fluids is crucial for good health. Every cell, tissue and organ in your body needs fluid to work properly and if you don't get enough you become dehydrated, leading to a variety of health problems and, in severe cases, death.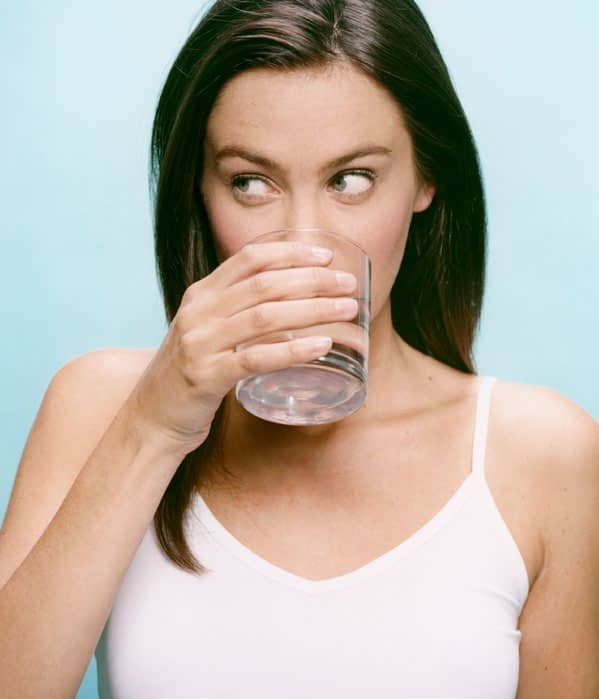 How much fluid you need depends on several factors, including your overall health and how much you sweat – so people who are more physically active or who live in hotter climates need more water. Pregnant or breastfeeding women also need extra fluid.
The advice to drink eight glasses (which is almost two litres) a day has been around since the 1940s and isn't based on in-depth scientific research. However, it is a reasonable goal for most people, according to the Mayo Clinic, although some can manage on less and others – for example athletes – may need more.
It's important to remember that we also get fluid from food, such as fruit, vegetables and even eggs, so if your diet is high in these items, you may not need to drink as much water.
2 IS RED WINE HEALTHY?
There are some health benefits thought to be associated with red wine as it contains an antioxidant called resveratrol, which may help to increase levels of the good HDL cholesterol in your blood while decreasing levels of bad LDL cholesterol. Resveratrol is also linked to lower levels of blood clotting and inflammation. This may be helpful for heart health.
You can read up to 3 premium stories before you subscribe to Magzter GOLD
Log in, if you are already a subscriber
Get unlimited access to thousands of curated premium stories and 5,000+ magazines
READ THE ENTIRE ISSUE
April 6, 2020