KRISTIN'S DARKEST HOUR And how she pulled through
New Zealand Woman's Weekly|March 2 2020
THE PATIENT ENGLISHWOMAN IS ENJOYING A DRAMATIC COMEBACK
Elegant, articulate and radiant, Dame Kristin Scott Thomas tends to have a mesmerising effect on audiences. Her critically acclaimed performances in the Oscar-nominated The Darkest Hour and The Party a few years ago were potent reminders that she can deliver captivating performances.
Though she periodically threatens to quit acting, she nevertheless manages to pop up every other year or so in one remarkable film after another. And as part of the wave of actors flocking to TV as part of the streaming boom, Kristin made a surprise appearance in season two of irreverent British comedy Fleabag.
Now she's about to be seen in Rebecca, Netflix's highly anticipated remake of the Daphne du Maurier Gothic novel set in the 1930s. Kristin plays the part of the forbidding Mrs Danvers, the wicked head housekeeper who runs the castle belonging to the brooding Maxim de Winter (Armie Hammer), the wealthy widower who marries a shy, naive young woman (Lily James).
Alfred Hitchcock famously directed the 1940 version, which earned the Oscar for Best Picture and starred Laurence Olivier and Joan Fontaine as Mr and Mrs de Winter while Judith Anderson played the pivotal role of Mrs Danvers.

For Kristin, Rebecca marks yet another chapter in a career resurgence that has outstripped her expectations after she entered into self-imposed retirement in 2014. She didn't work again until Sally Potter asked her to work in 2018's The Party, which she followed with a stirring turn in The Darkest Hour as Winston Churchill's wife.
But what prompted Kristin to walk away from movies, and what brought her back?
"Over the course of things, I think I made some very good films, but the work just didn't satisfy me anymore," recalls Kristin, who will turn 60 in May.
"So I fled to the theatre for a while and tanked up energy there. And when Sally Potter asked me to do The Party, my re-entry into the film business, it was irresistible because the shooting time was so short. Just 12 days of shooting. I had a great time there. It reminded me of how much I love filmmaking."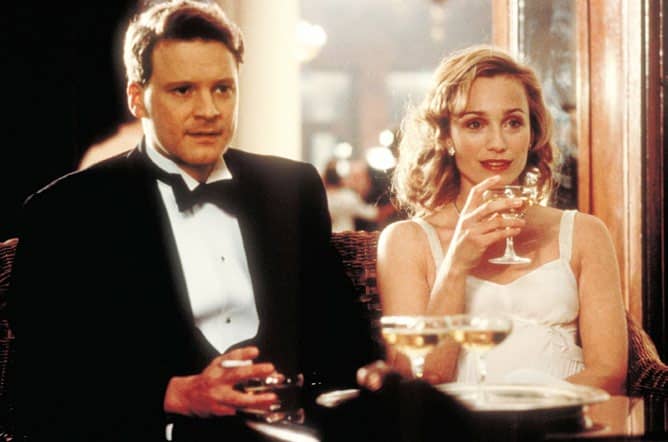 She's now working at a faster pace than at any other time in her 35-year film career. She has six projects in the pipeline, including Military Wives, which opens next month, and Tomb Raider 2, starring Alicia Vikander, for which she reprises her role in the 2018 film.
Over the course of her distinguished career, Kristin has earned an Oscar nomination (for her performance in The English Patient), and a BAFTA (for her supporting role in Four Weddings and a Funeral).
After growing up in England, she moved to Paris to work as an au pair while pursuing drama studies. It didn't take long for her to master French on her way to becoming a leading French film star. Some of her most important French films include Suite Française (co-starring Michelle Williams and Margot Robbie), Philippe Claudel's Before the Winter Chill, François Ozon's In the House, Alain Corneau's Love Crime, and Guillaume Canet's Tell No One.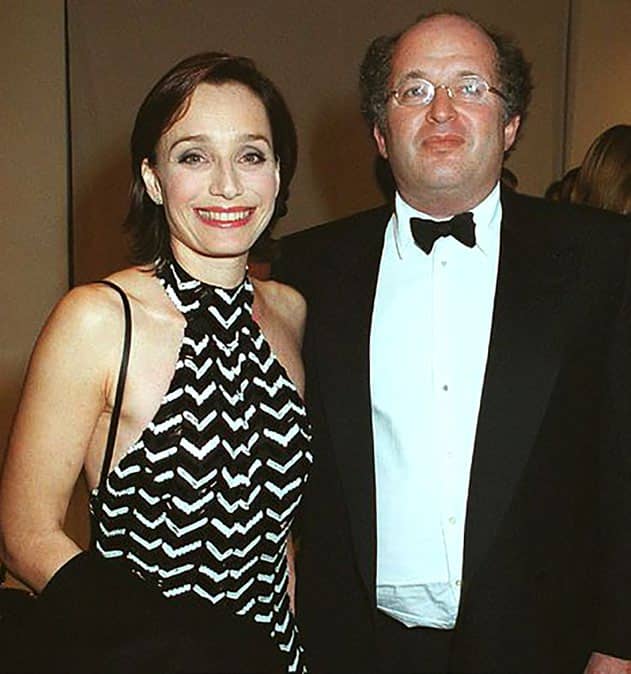 It was in Paris that she met and married François Olivennes, a noted French gynaecologist and obstetrician with whom she has three children. They separated in 2005.
You can read upto 3 premium stories before you subscribe to Magzter GOLD
Log-in, if you are already a subscriber
Get unlimited access to thousands of curated premium stories and 5,000+ magazines
READ THE ENTIRE ISSUE
March 2 2020