Peace AT LAST
NEXT|January 2020
As the new year looms, Nicky Pellegrino talks to Dr Libby Weaver about how she takes time out for herself and what we can all do to deal with our unique set of pressures
If anyone has a right to get stressed from time to time, surely it is Dr Libby Weaver. She juggles a huge workload, writing books, running natural health clinics on both sides of the Tasman, busy with tours, wellness weekends and speaking engagements. It would be a lot for anyone to tackle, but for a self confessed introvert who thrives on peaceful moments alone, doing so much high-profile work could easily be overwhelming.
So does Libby ever get stressed? Yes, of course. But does she continue to feel that way, her body constantly churning out the stress hormones cortisol and adrenaline, throwing her out of balance mentally and physically, and taking a serious toll on her health? No, thankfully not.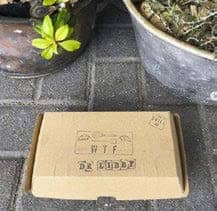 "When I get stressed it doesn't last for long, because I wouldn't be able to manage the work I do in the world if I stayed in that place," explains Libby, 45. "I see everything in life as lessons, everything as learning, so when stress bubbles up and I get caught in it, I work out what has led me into getting hooked into that pattern."
There is a catchphrase she uses in every aspect of her work, "the road in is the road out". In other words, whatever has led to the problem has to be corrected for the person to experience relief. In her latest book, The Invisible Load, she encourages readers to take that approach with the chronic stress she sees as the root cause of so many of our health issues – from severe PMT and menopause symptoms, to unexplained weight gain and sleeplessness.
The Invisible Load is about treating the experience of stress as an opportunity to find out more about yourself, and understand what is really bothering you. It reflects a personal journey that Libby has been on for several years now. "When I wrote Rushing Women's Syndrome back in 2011, that was when I was really learning these lessons myself," she explains.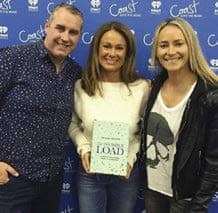 Libby loves her work and really does think of it as her purpose in life, but she has discovered that having an introverted personality means it is crucial for her to make the time and space to power down. "The key for me is that I need to be by myself," she explains. "So after I have done my work I will do very solitary stuff like garden, read or go for walks in nature; that's how I recharge. I didn't used to do that, but now it is incredibly important to me and I will literally schedule it. I'll work hard to allow myself to have that space because I think for people who are introverted, it's got to be a part of how we look after ourselves."
Libby is an early riser, springing out of bed at 5am in the summer months, a little later in winter, and making sure she starts every day with a period of calm. "I'll do whatever I like for a good half hour, sometimes even an hour," she says. "That might be exercise or reading, or I will go and sit outside and watch the sun rise. I have no plans. It's beautiful space time, and that's pretty consistent."
You can read up to 3 premium stories before you subscribe to Magzter GOLD
Log in, if you are already a subscriber
Get unlimited access to thousands of curated premium stories and 5,000+ magazines
READ THE ENTIRE ISSUE
January 2020