Goodbye to DIETS
NEXT|March 2020
Author, psychologist and addiction expert Shahroo Izadi struggled with her diet for many years. She tells Stefanie Marsh about her journey to a healthier body and mindset, and helping others to find the same
Shahroo Izadi used to weigh 120kg and now that she's thinner, she says it's as if she's gone undercover. "The people who don't know that I used to be overweight treat me completely differently. They treat me with respect. It's unsettling. My body might have changed, but I'm seeing through the same eyes."
Shahroo is 35, a not irrelevant age given that so many of her clients are of her generation, with formative experiences to match, she says. They come to her because they want to lose weight. This will seem trivial to some readers. It seemed trivial to me. When I was asked to interview the author of a new book called The Last Diet, I was circumspect. The fact that she sees her clients in a clinic in central London, which seemed to me to fit the mould of high-end quackery, not to mention that many of those clients are no more than a size 12 – was she advocating an unhealthy emphasis on weight loss?
But then, when I meet her, she describes to me the things that go on in the heads of her mainly female clientele and, by extension, in the heads of millions of ordinary women, women like many of my friends, whose occasional annoyed comments about their own bodies I've always taken for-self-involved whining. It was a chance placement in an addiction clinic after her psychology master's that more or less saved her life – for the first time, she was able to understand her unwanted and destructive eating habits as something other than greed or lack of self-control. And how then working as a frontline drug misuse practitioner for 10 years gave her the tools that she passes on to her clients now.
There are no diet plans in her book. She does not tell you what – or what not – to eat. Instead, she talks about "recovery". None of it is trivial. "My work with those in abstinent recovery from substance misuse in general has helped enormously to validate my own experience," she says. "For so many years, I felt like the world around me was painting food dependency as something that wasn't serious, and the inability to lose unwanted weight as a lack of willpower, despite it seriously causing me constant distress in every area of my life."
We meet in a café. She's now a comfortable size 12-14, she says. Her story goes back to early childhood when she found herself, aged eight and weighing 50.8kg, trying and failing to control her weight in a world in which adults were close to phobic about fat.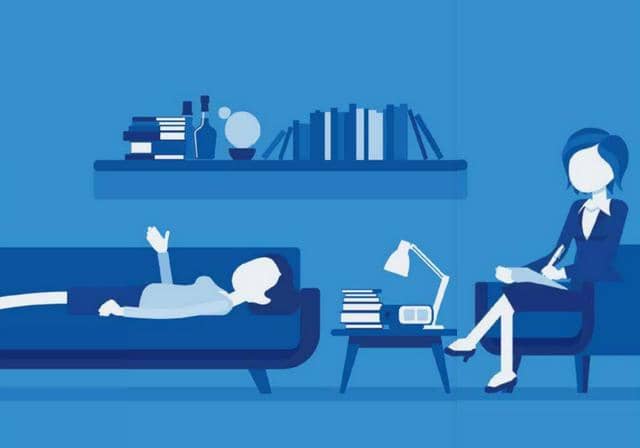 A journey
If you're old enough to remember the early '80s, you'll remember how many women were suddenly collectively immersed in the new diet culture – Jane Fonda workout tapes in their VHS players, SlimFast shakes for breakfast, cabbage soup for dinner and nothing for lunch. "That's the environment I grew up in. I don't think it's coincidence that most of my clients are my age or a little bit older, because most of our mothers were talking about diets."
By the time she was 12, she was attending Weight Watchers meetings after school, applauded if she'd lost weight, frowned upon if she hadn't. A series of nutritionists, doctors, hypnotherapists, dietitians and a hormone specialist cajoled and scolded her through her teens, prescribed extreme diets, weighed her constantly but failed to understand what the matter was. The "mystery" of Shahroo's weight gain continued. Aged 16, she was a size 22.
The Last Diet is her second book. The first, The Kindness Method, came out two years ago after a five-way auction for the rights – a remarkable feat given that Shahroo was so unknown that she didn't even have a social media account. Its subtitle is Changing Habits for Good. It's a claim that you'll see many books in the self-help genre promise. Her follow-up is more bold – and much more courageous. While The Kindness Method touches on Shahroo's own story, it's a guide to problem-solving a range of entrenched habits, rather than zeroing in, as her new book does, on Shahroo's own personal struggle. For her private clients, the fact that she's been "through it herself" is central to her appeal. "Nobody ever asks me to prove that I used to be fat. They can just tell."
She says there are as many women unaware of why they eat the way they do as there are people who understand it perfectly (often through therapy), but still can't change their behaviour. "I'm somewhere between a counsellor and a coach," she says. "They don't want to go back through their childhoods. Some know exactly why they are eating, but don't have the tools. They want a road map."
To understand how she got to where she is now, personally as much as professionally, means returning to her younger years.
She was born in Surrey, England to Iranian parents. "Doctors would have considered me a baby who was relatively overweight, but that wasn't of any concern to anyone. If anything, it seemed to be cute. And then around junior school I started noticing people, mainly women of my mother's generation, commenting on my weight. I remember someone noticing I had stretch marks and saying, 'Is a child that young supposed to have stretch marks on their thighs?' I started realising that if I got my hands on things like chocolate, then God knows when I would be able to get my hands on it again, and I started binge-eating and eating in secret. At 10 or 11, I understood the formula – what I was putting in my mouth had something to do with my size. That's a pretty abstract thing for a child. I realised I could basically starve until 3pm at school but by the time it got to 4pm, I would go to the shop on my way home and secretly spend my money on things kids don't even eat – like pies.
You can read up to 3 premium stories before you subscribe to Magzter GOLD
Log in, if you are already a subscriber
Get unlimited access to thousands of curated premium stories and 5,000+ magazines
READ THE ENTIRE ISSUE
March 2020