The Problem With Positive Thinking
Fairlady|August 2020
It sells self-help books by the millions; there are even songs based on the idea: think positive, and everything will work out. But playing Pollyanna is not the cure-all it's cracked up to be.
From a young age, we're told to 'turn that frown upside down': think positive, be optimistic, don't dwell on the negative. Pop culture is littered with ads, songs, movies, TV shows and self-help gurus who relay the same message: just look on the bright side! Whether you want to bag your dream job, achieve your ideal weight or go to the Olympics, an optimistic attitude will get you there.
In some ways, they might be right. Studies have shown that positive affirmations can calm you down and lower your metabolic rate, and cultivating a grateful attitude can up your day-to-day happiness. But on the opposite end of the spectrum, forcing yourself to be positive can be draining, and it can make people who are prone to anxiety and depression feel worse about themselves.
Clinical psychologists Khosi Jiyane and Jeanie Cavé break it down for us: can positive thinking hamper mental health?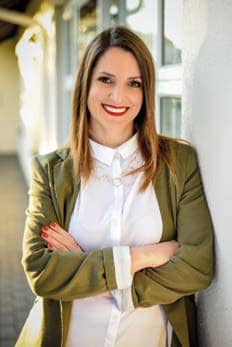 THE CULT OF POSITIVE THINKING
Positive thinking seems to be having a revival. Even The Secret, a book that was hugely popular in the early 2000s, has made a comeback: it's now a movie starring Katie Holmes and Josh Lucas. At the heart of it lies a simple idea: that you can 'will' good things into your life with just your mind. 'It's where you willingly, willfully will your mental energy into positive outcomes,' says Khosi. 'It's saying that we are not passive victims of our lives and circumstances.'
It's not hard to see why the idea captivated people so much – who wouldn't want to get what they want just by expecting good things to come to them? 'It gives humans a sense of control and agency over the things around them,' says Khosi. But it also creates the illusion that we have conscious and deliberate control over everything that happens to us, and enforces the idea that anything is attainable – if you have enough willpower. But 'if willpower was a real thing, we'd all be skinny and rich', says Jeanie, with a laugh.
Just to clarify: being positive isn't just aspirational nonsense. But, as Jeanie explains, it's important to differentiate between a positive thought, a positive attitude and the real culprit: positive thinking. 'There's nothing wrong with having positive thoughts, but the emphasis on positive thinking as a potential solution for anxiety and depression, for stress, for lockdown… it doesn't work. Your attitude isn't something that you can necessarily change through conscious thought.'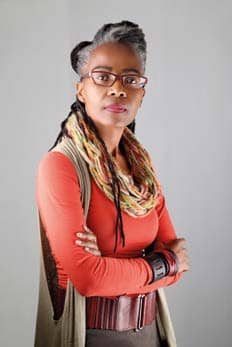 You can read up to 3 premium stories before you subscribe to Magzter GOLD
Log in, if you are already a subscriber
Get unlimited access to thousands of curated premium stories and 5,000+ magazines
READ THE ENTIRE ISSUE
August 2020