The Ying To Your Yang
Why The Harmonist is not just another perfume
Priya Sher is the ultimate lifestyle guru. With clients such as a Deepak Chopra, she gives us a lesson on the power of energy.
How do you think energy and the elements change how people feel? Each of the five elements – fire, earth, metal, water and wood – has it's own energy, attributes and personality. Each element evokes in us feelings and emotions for example the element wood is associated with springtime which relates to vitality, endurance and growth.
However, on a more specific level each one of us has a personal element based on our date of birth and, dependent on what that, is, the other elements will interact with us in a unique way and enhance aspects such as: creativity, wisdom, socialising, seduction, status and prosperity. Each element will produce a different interaction. For example, if your personal element is yang fire and you wanted to enhance your creativity then the earth element would do that. If your personal element is yin water then the wood element will represent creativity for you. Since we all have our own elemental energy the elements react with us uniquely and change how we feel.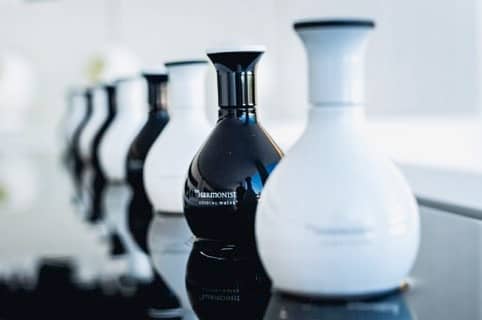 Do you think a smell can change your energy all together? Smells/fragrances are very powerful as they have the energy within them that evokes emotions in us that can affect our mood, which in turn can affect our behaviour.
What do you think is the answer to balance in this modern day and age? I think we need to understand that we are in control of technology and that it doesn't control us. Before the age of smartphones most people left their work at work, but now work emails etc are accessible 24/7. We need to set ourselves boundaries.
You can read up to 3 premium stories before you subscribe to Magzter GOLD
Log in, if you are already a subscriber
Get unlimited access to thousands of curated premium stories, newspapers and 5,000+ magazines
READ THE ENTIRE ISSUE
June 2019