Power Moves
Emirates Woman
|
September 2020
Sustainable fitness and lifestyle brand The Giving Movement is disrupting the athleisure landscape one conscious step at a time
Minimalist and modern, The Giving Movement is a Dubai-based athleisure label that has sustainability and ethical practices at its core. "The vision for The Giving Movement was always centred around giving back," explains founder Dominic Nowell-Barnes. Launching this concept during a global pandemic could've proved a real challenge, yet with shopping habits shifting online and gyms closed – exercising from home has driven demand.
Ethical practices, sustainable fabrics and a charitable initiative have combined with the contemporary look and feel to grow a client base almost overnight that spans a broad spectrum of demographics and ages. "Meaningful apparel to me are clothes that mean something to the person wearing them. They should have a positive impact and there should be consideration in how they are produced."
Produced in the UAE from their in-house certified sustainable fabrics, the fabric is developed from recycled water bottles, while bamboo (that has similar properties to cotton) is used across casual and loungewear pieces. The brand's approach even extends to packaging, which is made from plant starch and is also reusable. Launching with 40 styles across nine seasonal colours, the selection includes T-shirts, hoodies and two-piece sets that look just as cool when you're not training as they do in the gym. In addition, the brand is partnering with the local independent non-profit organization, Harmony House, and UAE-based global philanthropic organisation, Dubai Cares. Proceeds from every sale will be donated to fund projects that are dedicated to improving lives on a physical, emotional and intellectual level by providing free education, food, clothing and medical care to underprivileged children. By the end of next year, he hopes to hit over $1 million in annual donations. Below, we speak further to Nowell-Barnes about his personal pursuit of career happiness and how he went about creating his own vehicle for positive change.
As a new brand, The Giving Movement appears to be an overnight success. Is that a fair observation?
I really appreciate that The Giving Movement is deemed a success, especially as we are only 14 weeks into this journey! In terms of the overnight aspect, there is a bit more of a backstory than that. Although I encourage anyone who has a dream or a goal to go for it, there was a lot of work involved to get us from idea to launch. Whilst The Giving Movement launched during COVID-19 in April, I had spent around 12 months before that delving into the fashion space and looking for gaps in the market and what we needed to focus on to have an edge in the industry. I visited many manufacturers around the world to see how they worked. I learnt to design and construct clothing from yarn to garment so that I could create garments efficiently and cost-effectively and I dedicated a large amount of this time to studying the most disruptive brands and designers to get some insight into what made their brand a success. I am a firm believer in learning from the best and then differentiating. It was only 12 months later that we were ready to launch the final concept.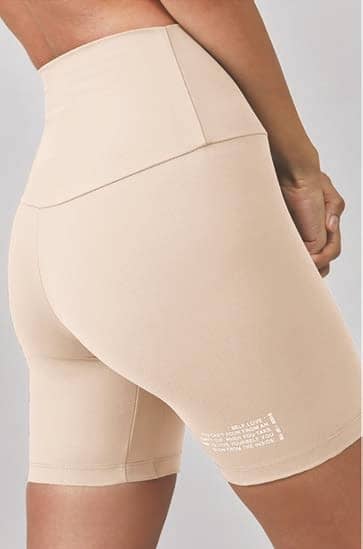 The brand launched during one of the most challenging times due to the global pandemic, but then we all decided to exercise from home so has it been a somewhat positive time for the brand?
I think for The Giving Movement, the real benefit was the shift we saw in the region of customers who would traditionally buy from malls, move towards online alternatives because they had no other choice. This was a positive shift not only for The Giving Movement, but for all online brands.
What was your initial vision for The Giving Movement?
You can read up to 3 premium stories before you subscribe to Magzter GOLD
Log in, if you are already a subscriber
Get unlimited access to thousands of curated premium stories, newspapers and 5,000+ magazines
READ THE ENTIRE ISSUE
September 2020