DOUBLE DOWN
Emirates Woman|Emirates Woman May 2020
Reversible is the way forward. UAE-based brand NEMOZENA has reimagined the concept of a capsule wardrobe with her reversible creations, making them the ideal investment
With sustainability at the forefront of fashion, it's a trend that's here to stay. Brands are consistently reiterating their commitment to sustainability and mindful consumption. The industry is transparent about where materials are sourced from, moving away from the fast fashion era, and giving back to communities. But there's one fashion house that's standing out from the rest, by going one step further in the capsule wardrobe concept.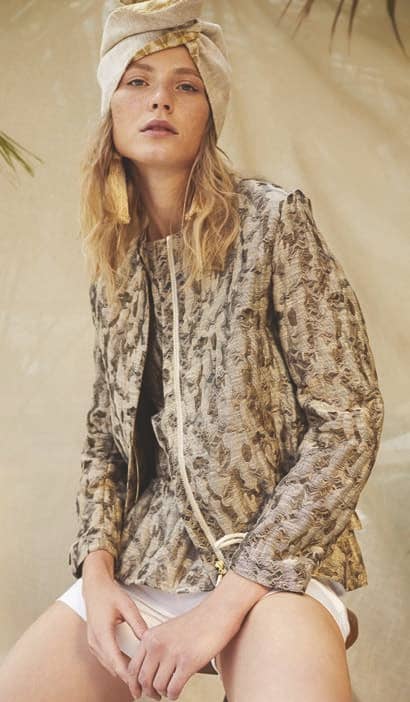 Enter NEMOZENA, an Italian brand born in the UAE. Not only is sustainability at its core, the luxury fashion house champions female empowerment, too. But the cherry on top is the versatility of pieces on offer, still keeping sustainability front and centre. While you wouldn't normally assume versatility and sustainability would go hand-in-hand, this UAE-based brand is making waves with their reversible garment concept. "The brand speaks to women's intellect and taste whilst remaining transformable, innovative and sustainable," CEO of NEMOZENA, Gaenaelle Perrot, tells Emirates Woman. "We are advancing the luxury landscape with creative vision and meaningful principles."
The concept is simple: one garment, two looks. Specifically, a plain – or as we like to say – minimal – and a printed side, giving you double the wear out of one piece of clothing. "NEMOZENA showcases versatility, innovation, and flawless construction with every one of our designs," Gaenaelle explains. "These elements collectively create design-led pieces made to be worn forever, which can transform effortlessly to a completely different look and feel in a few simple steps," she adds.
"Simple tweaks on a garment like removable sleeves, for example, allows a piece to be completely different. Removable sleeves that are simply packed into a small pouch transform the coat into a gilet style, which can then be layered over a coat."
This is what perfectly sums up the philosophy NEMOZENA embraces, amplifying a luxury piece to its maximum potential in a woman's wardrobe. And an added bonus: vital wardrobe space is saved.
Not only do the pieces from the fashion house easily help the transition into the sustainability realm with their clever designs, consumers of the brand are also supporting age-old family businesses back in Italy.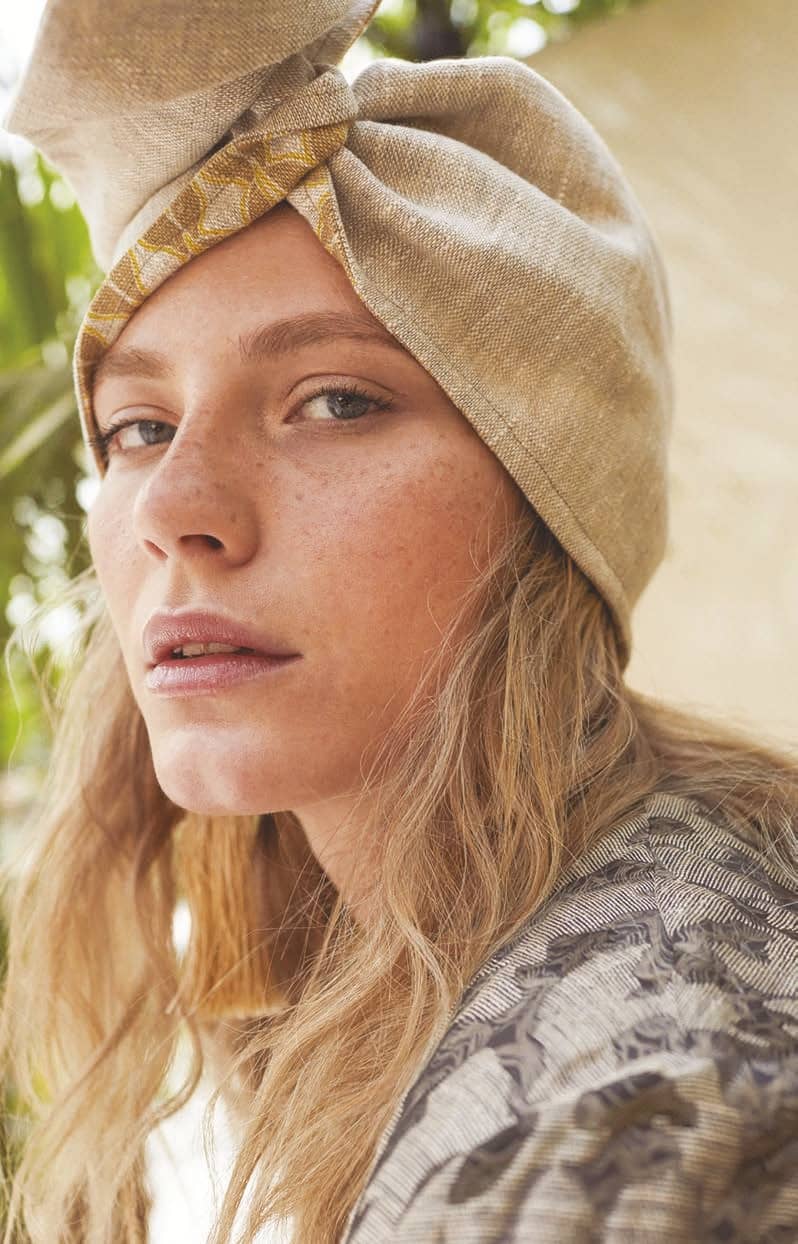 You can read up to 3 premium stories before you subscribe to Magzter GOLD
Log in, if you are already a subscriber
Get unlimited access to thousands of curated premium stories and 5,000+ magazines
READ THE ENTIRE ISSUE
Emirates Woman May 2020