The Liberation Of Christina Aguilera
Cosmopolitan - South Africa
|
December 2018
The pop star with the powerful pipes has dealt with it all, from loathsome music execs to criticism of her looks and love life. In this raw, personal and vulnerable interview, she finally sets her demons free
Christina Aguilera is in pain.
Today, it's not the psychological or emotional kind – although she's certainly entitled to those, after a traumatic childhood and years of battling her way through a notoriously cruel industry. This time, it's physical. As she sits in her dimly lit Los Angeles studio on a sunny afternoon, the diva with the legendary voice has blood on her hands. Literally.
'Sorry, my ear is bleeding,' she says, then adds, 'Lovely for your article.' She dabs at a brand-new piercing on her upper right ear, taking the wound in her stride. Christina, 37, is wedged into the corner of a black couch, a black blanket around her legs, coffee mug in her clutches. She's barefaced, wearing a (you guessed it) black T-shirt and black pants, and projecting a very chilled vibe. Is this really the daring star who once made headlines with skunk-striped hair highlights and a triple-tongue stage kiss with Britney and Madonna? Well, yes – and no.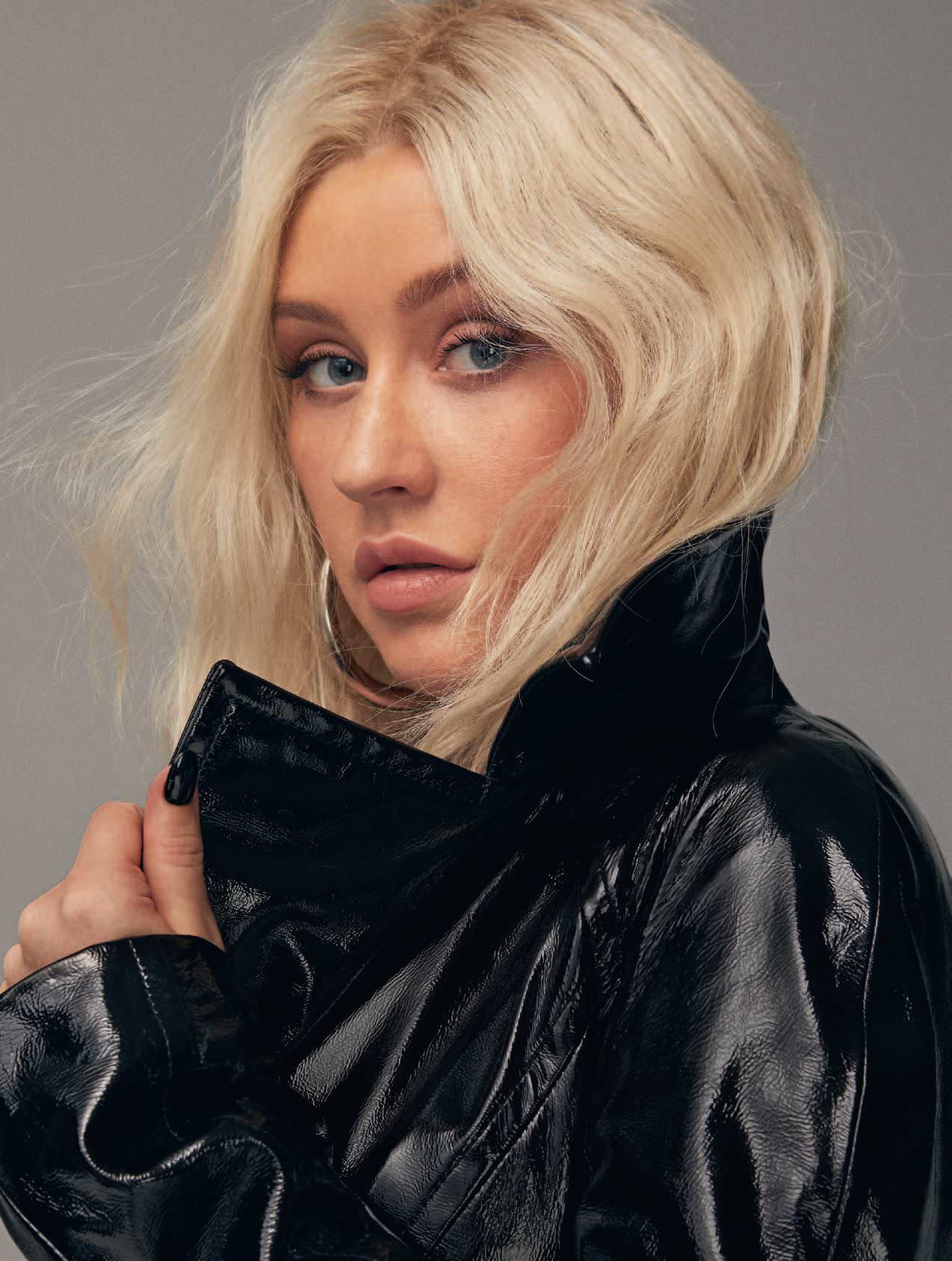 'When I first started out, I'd never have dreamed of doing an interview without makeup on,' she says. She'd never have imagined going totally natural on an album cover, either.
But her latest record Liberation bears a photo of Christina with messy, damp hair (still platinum but sans extensions) … and wait, are those freckles? 'I still love getting glammed up, but I want to show my imperfections too.'
You can read up to 3 premium stories before you subscribe to Magzter GOLD
Log in, if you are already a subscriber
Get unlimited access to thousands of curated premium stories, newspapers and 5,000+ magazines
READ THE ENTIRE ISSUE
December 2018