Keeping Up With The Koreans
Cosmopolitan - South Africa|August 2019
Beauty is a religion in South Korea, a place where 'good' skin can accelerate your career and off - the -shelf nose jobs are part of growing up. Ingeborg van Lotringen jets in
'Vere is ze makeup art is te? Ze gir l looks greasy.' I'm caught in a culturally sensitive stand-off between a French photographer and his model, the South Korean movie star and face of Flower By Kenzo perfume, Tae-Ri Kim. She's radiant in the Seoul evening light streaming through the windows of our penthouse suite. In fact, she looks almost, er, moist. Or, in Korean parlance, 'chok chok'. And that's exactly how she, and her bemused makeup artist, like it. Because the perfect face, according to Koreans, is translucently clear, free of any dark spots, blotches or even pores, and hyper-hydrated. They like to refer to it as 'glass skin' and, by Confucius, they all have it.
I'll be honest: I have been eye-rolling at the Korean beauty invasion for years, unconvinced as to why the phalanx of technicolour, bear-shaped, fruit-scented cosmetics should do anything for my skin that my favourite professional brands, or even trusty high-street products, couldn't. Packaged as they are, these potions were bound to become an Internet sensation – but that hardly guarantees sensational skincare, as far as I'm concerned. In fact, in the West, the more clinical and unappealing something looks, the more faith we tend to have in it: you're paying for the effort put into the contents, not the bottle.
But looking at Kim and, later, at the locals ambling through freezing, smoggy Seoul, I begin to realise I may have been wrong to scoff at the melting creams, pressed serums and face blurs as so much hype over substance. These people have good skin. I mean, really good skin. Luminous, blemish-free and plump – all of them. It can't be makeup – they hardly seem to wear any.
So how exactly do they do it? I've heard Koreans are scarily gung-ho about plastic surgery, and the high-street tower-block surgery clinics, with life-sized electronic billboards of the various doctors displayed over reception desks, appear to bear this out. But that doesn't explain the quality of their skin. Perhaps them having (as we are so often told) a 12-step skincare routine does – except when we try one of those at home, all we end up with is an empty wallet and an oily break-out. Whatever their secret, my mission is to extract it from the expert citizens of Gangnam and its surrounding districts. Donning a fetching anti-pollution face mask ('yellow dust' blowing in from China gets the blame for the bad air), I set out to meet the people behind some of the country's biggest beauty brands and discover the secrets all Korean women swear by.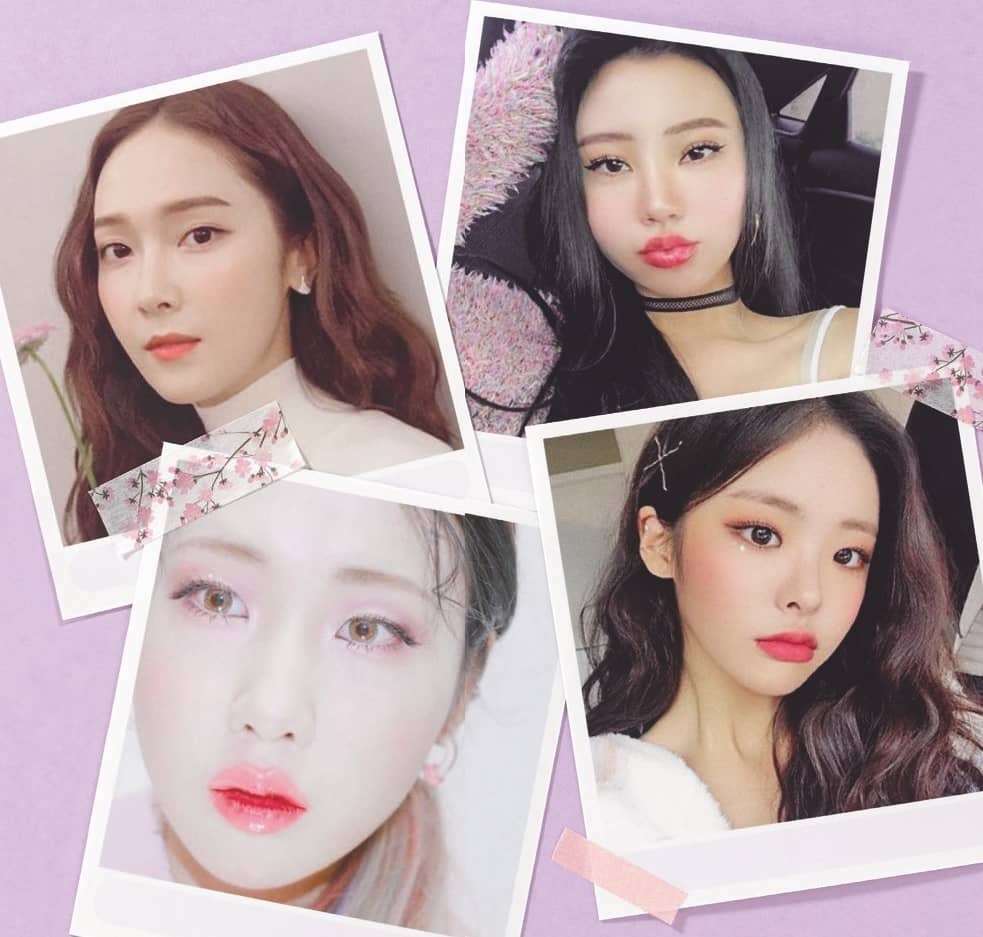 SKIN CULTURE
'Skincare? It's like eating and sleeping to us,' says Christine Kang of popular K-colour (the K stands for 'Korean') brand Touch In Sol. 'Mums put moisturiser on their babies' faces, and daily sunscreen is just a basic.'
You can read up to 3 premium stories before you subscribe to Magzter GOLD
Log in, if you are already a subscriber
Get unlimited access to thousands of curated premium stories and 5,000+ magazines
READ THE ENTIRE ISSUE
August 2019