HOME SWEET HOME?
What lies beneath Underneath where my daughter played, there lurked something sinister Sue Bramley, 51, Mansfield
KARA O'NEILL, MARK CHRISTY
Kneeling on the grass, a trowel in her hand, my daughter Sophie, then 7, was hard at work.
Bless, she'd spent all morning planting flowers.
As I sipped a brew in my deckchair, Sophie busied herself with bulbs and a watering can.
'Looks great, love,' I told her.
Even though I knew how this usually ended...
Ever since we'd moved into our two-bed semi in spring 2006, Sophie's flowers had never amounted to much.
'They haven't grown again, Mum!' she huffed a few weeks later.
'Maybe it's the soil,' I said.
Eventually, she gave up trying to grow anything.
Still, the house and lovely big back garden in a quiet cul-de-sac was perfect for us.
I'd throw family barbecues and the children would all play together on the grass.
Home sweet home.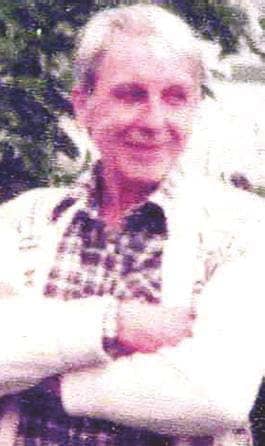 The previous owners had clearly looked after the place.
We'd never met them but, all these years later, we still got post for Patricia and William Wycherley.
'You'd think they'd have changed their address by now,' I grumbled, sending another letter back to the Post Office.
Our neighbours didn't seem to know much about the Wycherleys.
They were an elderly couple, had adaughter who'd moved away years before.
Then, in early 2012, we had a visit from the police.
'The previous occupants of this house have been reported missing,' they explained.
'I'm afraid I don't know anything about them,' I said.
I gave them my landlord's details and didn't think I'd hear anything more.
Months passed, with the Wycherleys receiving their usual Christmas cards.
Then, in October 2013, a police detective turned up.
'We have reason to believe an incident has occurred at this house,' he said.
Gobsmacked, I let him in as he explained they needed to dig up the garden.
'I'm sure you won't findanything,' I told him.
You can read upto 3 premium stories before you subscribe to Magzter GOLD
Log-in, if you are already a subscriber
Get unlimited access to thousands of curated premium stories and 5,000+ magazines
READ THE ENTIRE ISSUE
March 26, 2020