What Judith did next...
Australian Women's Weekly NZJuly 2020
For more than 30 years Judith Lucy has been making us laugh by candidly relating her stories of life's disappointments, failures and hard-won triumphs. But, as Tiffany Dunk finds, there is a sensitive side to the ballsy comic as she embarks on a brand new journey.
A lab? A wet market? Denise Scott has an alternative theory as to how the COVID-19 pandemic originated. According to the seasoned comedian, Studio 10 roving correspondent and one-time Dancing With The Stars contestant, she believes there is an unlikely person yet to be investigated for their role in the global crisis – her friend and frequent collaborator Judith Lucy. The timing of Judith's new ABC podcast Overwhelmed and Dying is suspicious, Denise muses, arriving just as we're all pondering what is truly important in life and hyper-conscious of our eventual, inevitable demise. "I'm not saying she brought the pandemic on to help her podcast but… you know, she is a bit of a marketing guru," Denise chuckles. "The timing is quite phenomenal. Then again, Judith Lucy's timing is always impeccable."
Overwhelmed and Dying was conceived at a time when Judith was not only struggling with the state of the world, but also attempting to work through three huge life events – the death of her beloved brother, Niall, the onset of early menopause and a spectacularly failed relationship – that had left her wondering, "What is the point of it all?"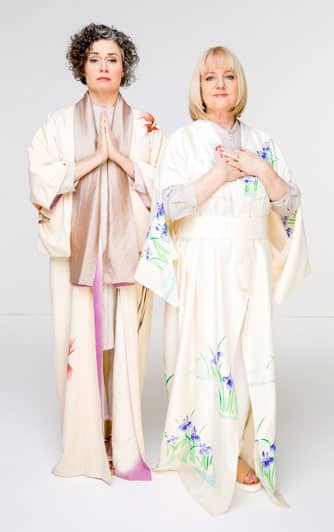 "I was realising," she says now of her lightbulb moment, "that my life was screwed and so was the world. It was this very weird combination of being possessed by a sense of urgency and wanting to go and do something about both of those things, and then feeling completely paralysed at the same time." So she enlisted a multitude of experts and dived into a vast range of experiences to find answers to the big questions that she – and, she discovered, many eager listeners – were seeking enlightenment on.
"Well, I had no idea it was going to be quite as prescient as it was," Judith, 52, laughs when Denise's theory is put to her. "But I guess Zeitgeist is my middle name."
Actually, it's Mary. But it is true that Judith has made a successful career out of tapping into the shared experiences and concerns of many.
"The phrase 'we're all in this together' is really being overused at the moment but I do feel like, if it's happened to me, it's happened to someone else," she says. "We all have crazy families, we're all going to experience people that we love dying and we're all going to have relationship break-ups. I talk about it because it's sharing experiences that connects people."
Judith has been finding the funny side of life since childhood – possibly, she muses, the result of being considered "a bit of a weirdo" by her peers. "If I hadn't cracked a few jokes at school, I'd have been in trouble," she admits.
Growing up in Perth, her parents, Ann and Tony Lucy, were Irish immigrants who found the cultural divide between their homeland and their new one baffling. On her first invitation to an Australian barbecue, Ann was asked to bring a plate. And so she brought a single dinner plate in her bag, convinced her host must be running short on crockery.
The Lucy family didn't shower. Instead they took a weekly bath, just as they had done back in Ireland. Judith's first shower wouldn't come until she was 15.
Ann was overprotective and the family insular, although Tony "was pretty good at going to the pub and sitting in the front bar," recalls Judith. "Mum wasn't really allowed to work or have any friends. Dad was very much a product of his generation, so I think Mum was pretty frustrated and that meant a lot of her energies were poured into me. Controlling my life, I think, was a way of getting some kind of control over her own."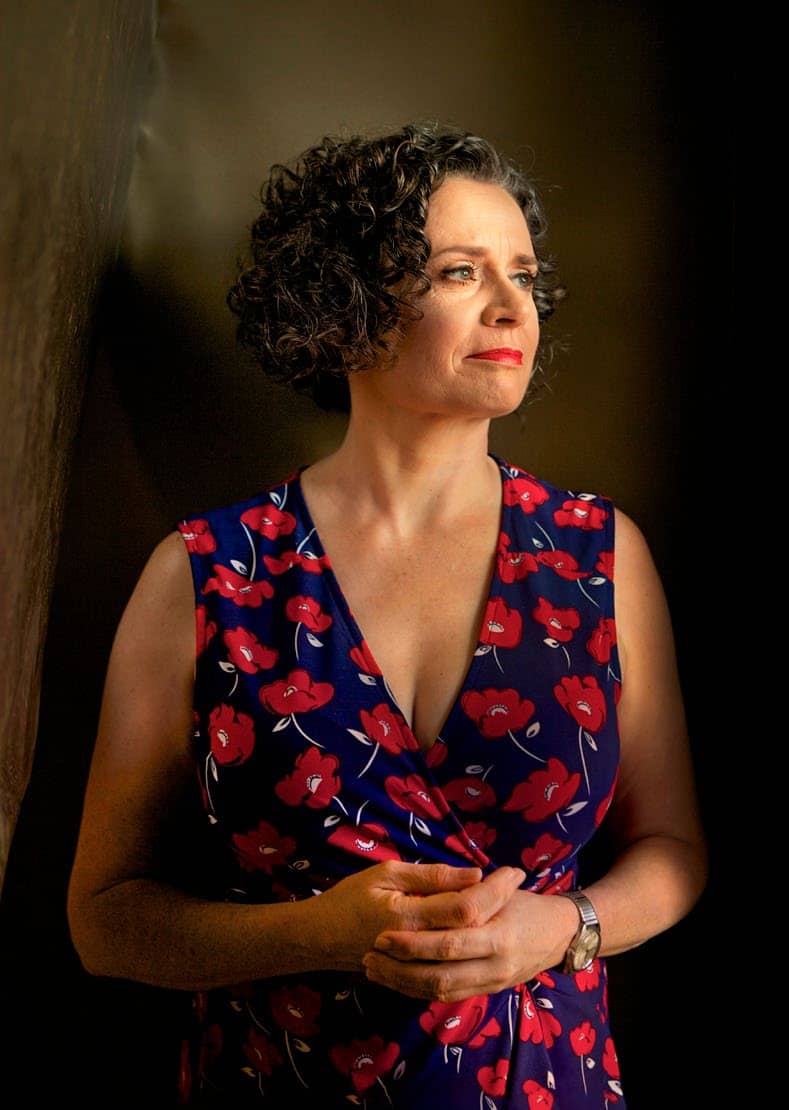 You can read up to 3 premium stories before you subscribe to Magzter GOLD
Log in, if you are already a subscriber
Get unlimited access to thousands of curated premium stories, newspapers and 5,000+ magazines
READ THE ENTIRE ISSUE
July 2020