THE MOTHER OF ALL MIX-UPS
What would you do if a court said your baby wasn't yours, and took him from your arms? As Genevieve Gannon discovers, this has been the devastating reality for couples caught up in IVF embryo mix-ups
On a cold New York day after the usual nine months of nesting and anticipation, Donna Fasano gave birth to two darling boys. She and her husband, Richard, were both in their late 30s and had enlisted an IVF clinic to help them conceive, so when the twins' cries filled that hospital room in December 1998, there was not only joy, but relief. They named the babies Vincent and Joseph and took them home to Staten Island where the little ones shared bath time and a baby gym, in the way brothers do.
"Both these boys are beautiful – two precious, normal little boys," the couple's lawyer, Ivan Tantleff, said in the wake of the catastrophe that unfolded, though it would have been hard for the parents to deny knowing something was amiss.
On May 10, 1999, when the babies were five months old, Donna and Richard separated their twins, said a tearful goodbye to Joseph, and handed him over to two strangers. "We're giving him up because we love him," Donna explained at the time. It was heartbreaking but they didn't have a choice because, despite the fact that Donna had given birth to him, Joseph had no biological relationship to Donna, Richard or his "twin brother", Vincent. In fact, the Fasanos were white and Joseph, or Akeil as he was renamed, was African American.
The error that led to this nightmare situation was revealed in an ugly court battle. Akeil's biological parents, Deborah and Robert Rogers, had attended a Manhattan IVF clinic on the same day as the Fasanos, but unlike the Fasanos, their procedure had not resulted in a pregnancy. What Deborah and Robert didn't then know was that their embryo had been inadvertently implanted in Donna's womb.
In May 1998, eight months before the babies were born, the clinic contacted both couples and warned them of the suspected error. The Rogers were distressed at the thought that their embryo had been misplaced and their much-wanted baby would be born to another couple. But when Deborah and Robert tried to contact the Fasanos, there was no response. Desperate, the Rogers filed a lawsuit that forced the Fasanos to undergo DNA testing.
"This wasn't my doing," Donna said in a statement in 1999. "People with infertility problems should be able to go to their doctors and trust them to do the right thing. To them it's a job but to me it's my life."
After tests proved Akeil was the genetic son of the Rogers, the Fasanos relinquished custody, but only on the condition they could have a relationship with him. The Rogers initially allowed the Fasano family to visit, but the tense meetings led to the Rogers seeking a court order to stop the contact, and the dispute turned nasty. It was a tragic situation that had no legal precedent, the New York Court of Appeals said, as it made a ruling preventing the Fasanos from seeing the baby they had birthed and nurtured.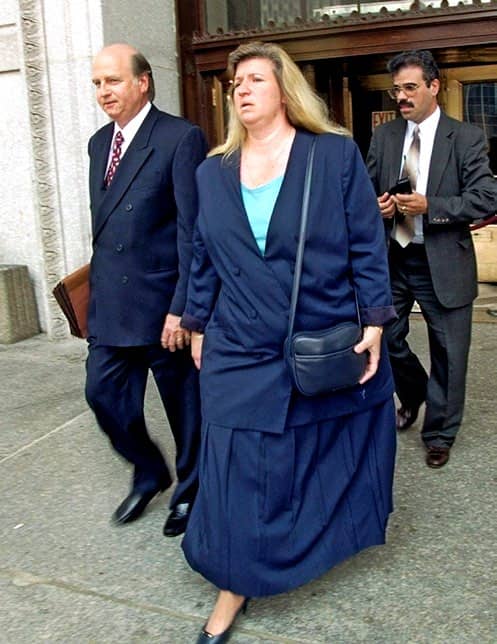 "It is only with the recent advent of in-vitro fertilisation technology that it has become possible to divide between two women the functions that traditionally defined a mother," the court said. "With this technology, a troublesome legal dilemma has arisen: When one woman's fertilised eggs are implanted in another, which woman is the child's natural mother?"
It's a question society is still grappling with. Since Donna and Richard gave up baby Joseph, there have been instances of eggs being fertilised with unclean pipettes and doctors who have made mistakes but kept quiet, hoping the faulty transfers wouldn't take. The errors are shocking and rare, but they do happen.
"Humans make mistakes despite the most careful guidelines," leading Australian IVF expert Professor Gab Kovacs says.
Last year, three US couples were embroiled in a harrowing legal battle after a Korean-American woman living in New York gave birth to two babies who were not related to her, or each other. The CHA Fertility Center transferred embryos from two different couples into a third woman, according to a writ filed on behalf of one of the couples.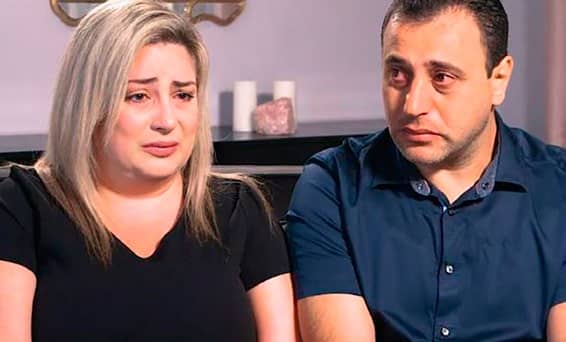 Anni and Ashot Manukyan, of California, got their first inkling something was wrong when the CHA clinic asked them to come in for a cheek swab. When Anni asked what it was for, she was told it was a routine quality control procedure that the company did once a year. Lawyers for the couple say CHA wanted to obtain their DNA under false pretences to determine if a child born to another couple was Anni and Ashot's biological child. "The truth was appalling," a writ filed on behalf of the Manukyans said.
The next day, the couple was called back to the clinic where they were told a baby had been born in New York, and he was their genetic match.
"I heard my heart beat outside of my body," Anni told a press conference, adding that her first thoughts were of the birth mother. "What about her? What is she going through?"
The Manukyans fought for custody of the baby and are now suing CHA. They won the custody case, but despite being united with their son, their ordeal has not ended. "They cry every day," court documents say. "They no longer trust anyone and their guard is always up. This is something that will live with them for the rest of their lives."
You can read upto 3 premium stories before you subscribe to Magzter GOLD
Log-in, if you are already a subscriber
Get unlimited access to thousands of curated premium stories and 5,000+ magazines
READ THE ENTIRE ISSUE
January 2020