Soul sisters
Australian Women's Weekly NZ|January 2020
Lessons learned from illness, disability and heartbreak prompted three sisters to launch wellness retreats for real women of all shapes and sizes. They talk to Nicola Russell about happiness and living a lifeless "perfect".
Yoga teacher Jennie Jackson, naturopath Coryn Smith and marketer Toni Paltridge know how difficult it is to take time out of a busy life – but a disability, a separation and a cancer diagnosis have led the sisters to reassess time out as a priority, for all women.
Their business, Sista Trio, runs wellness retreats with yoga, meditation, nutrition and lifestyle advice, delivered in an accessible way for a greater range of women.
"This wellness industry can get quite serious," says middle sister Jennie. "One of our taglines is heart, hilarity, honesty."
The 49-year-old is the first to admit she is an unlikely yoga teacher. Born with bilateral talipes equinovarus (severe club feet), she had her right ankle manipulated and broken just hours after she was born. It was the first of many surgeries to correct the disability, which in recent years saw her considering amputation.
"It was so debilitating and painful, and it gets you down – mind, body and soul," she says. "My husband Greg used to have to drop me everywhere, because I only had a certain amount of steps a day before I was toast."
But in 2015, through a club foot support group on Facebook, Jennie heard from an American woman who was walking pain-free, with a device developed in the US.
"I pondered it for ages and spoke to people all around the world, because it was going to cost 12 grand plus the cost to get over there. Finally I just took the plunge."
Jennie, husband Greg and son Rocco headed to Washington where, at the Hanger Clinic, Jennie had a mould taken of her leg and a customised device made.
Her orthopaedic surgeon had warned her against it, recommending yet another surgery. "He said, 'I think you are being seduced by American marketing' – but he was wrong, it worked," she says, with the steely resolve that has come from years of battling daily pain.
"That first walk up their 'catwalk' was just amazing…" She pauses as the tears well up. "The guy who had made it was right there and he said, 'you've come a very long way to get here.' It was like walking on clouds."
The "offloading" device was developed by a US prosthetist for the military. Jennie went from struggling to walk around the supermarket to hiking in Alaska on an active six-month family holiday. "It is like a prosthetic leg that walks for you, without having to amputate."
When she got home Jennie used her new-found confidence to train as a yoga teacher. She now teaches as the "Adaptive Yogi" making yoga accessible for "every body".
"I have a disability and I have also lived in a bigger body and so I know the issues that go around that, in your head.
"My slogan is 'it's all about how you feel not how you look' and I adapt the poses to fit the body, not the body to fit the poses. Most yoga shapes are made for a young Indian male, they weren't made with this body in mind."
"We are so proud of her," says eldest sister Toni. "She brings such a lovely softness to her classes and people feel comfortable immediately. But while she is soft, there is also a strength. Jennie has always been the boss."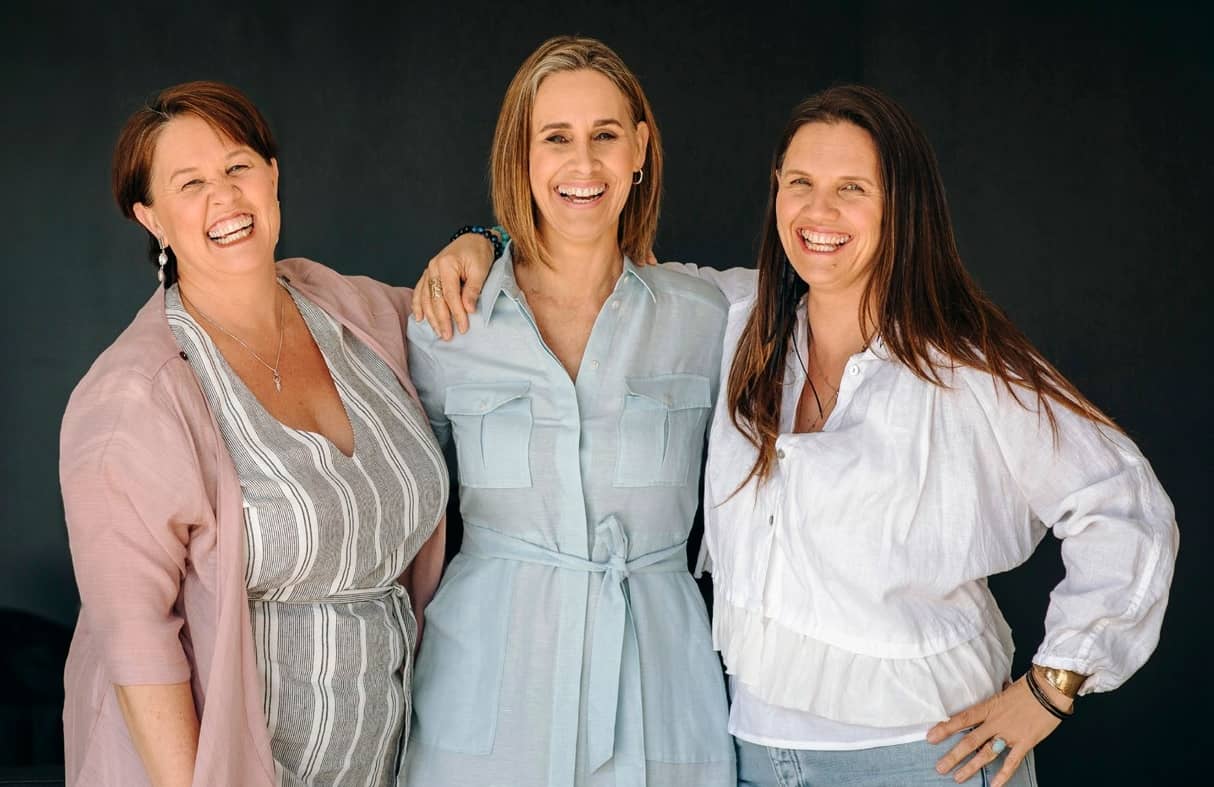 Late life-change
You can read upto 3 premium stories before you subscribe to Magzter GOLD
Log-in, if you are already a subscriber
Get unlimited access to thousands of curated premium stories and 5,000+ magazines
READ THE ENTIRE ISSUE
January 2020