SUPREME SISTER
Australian Women's Weekly NZ|June 2020
North Korean princess Kim Yo Jong is seen as the brains behind her tyrannical brother Kim Jong Un. Amid rumours of his failing health, Genevieve Gannon asks, could his sister be the next Supreme Ruler?
A week before the 2018 Winter Olympics began, amid the snow-capped mountains of South Korea, the country's brutal neighbours to the north made an extraordinary announcement. There was to be a last-minute addition to the North Korean delegation: Kim Yo Jong, the rarely seen sister of the Supreme Leader, would be attending. The news caused a frenzy. No member of the North's ruling party had entered the South since the war ended in 1953.
Furthermore, the princess was so mysterious that even banal facts, such as her birth date, were disputed. What was known about her was that she had a special bond with her despotic big brother, Kim Jong Un, and was rumoured to be his heir. So when she stepped off the royal jet, Air Force Un, to begin three days of diplomatic appointments, the world's press was eagerly waiting to capture every detail of the diminutive young woman who may one day lead the most brutal regime on earth.
"He had unleashed his secret weapon," journalist Anna Fifield observed.
Kim Yo Jong cut a surprising figure. For a member of a dynasty known for its bizarre excesses and extreme cruelty, she was simply dressed. She paired utilitarian black outfits with the pulled-back hairstyle of a factory worker. Flanked by bodyguards in sky-blue ties, she wrote a message in the Olympic guestbook expressing a hope that the two nations would "get closer in our people's hearts". This set the tone for the visit, which won her praise for her light diplomatic touch. The press feted her apparent modesty, even as her name sat on a US Treasury blacklist for severe human rights violations.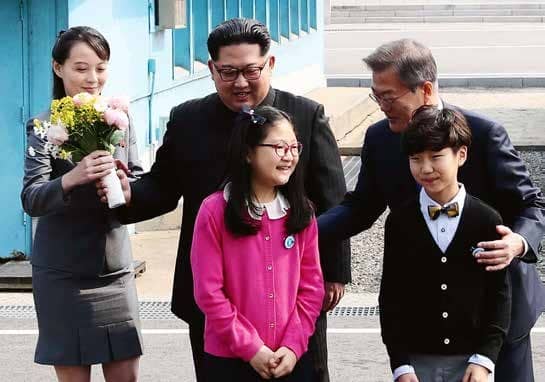 The BBC called her tour a "charm offensive" in stark contrast to the language it used for her volatile brother.
When darkness fell, she retreated to the presidential suite of a five-star hotel. But, as Anna explains in her biography of Kim Jong Un, The Great Successor, instead of sleeping in the luxurious hotel bed, Kim Yo Jong spent her nights on a fold-out cot that had been flown in for her from North Korea. Before she left, her entourage wiped the room clean. Not a hair, nor a fingerprint, nor a speck of dust remained after the princess' visit. The paranoid regime could not risk enemy spies getting their hands on any Kim DNA.
"Kim Yo Jong, like her brother, is part of the 'pure' bloodline directly descended from Mount Paektu," writes Jung H. Pak, a former CIA operative-turned-academic.
As rumours of ill-health swirled around the hard-drinking, overweight dictator Kim Jong Un this year, the fascination with his more palatable, younger sister has increased. Many observers say the chauvinistic, totalitarian state will never allow a woman to reign, but Jung argues the country's obsession with the myth of Mount Paektu works in Kim Yo Jong's favour. "North Korea has long celebrated itself as a pure race," Jung writes. When Stalin installed Kim Jong Un and Kim Yo Jong's grandfather, Kim Il Sung, as the leader of North Korea in 1948, the citizens of the newly created communist kingdom were force-fed the story that he was a pure son of Mount Paektu, where the Korean race is said to have originated. The potent claim of divinity, purity and pre-destiny has become part of the hermit kingdom's identity, seared onto the public psyche by the state-controlled media.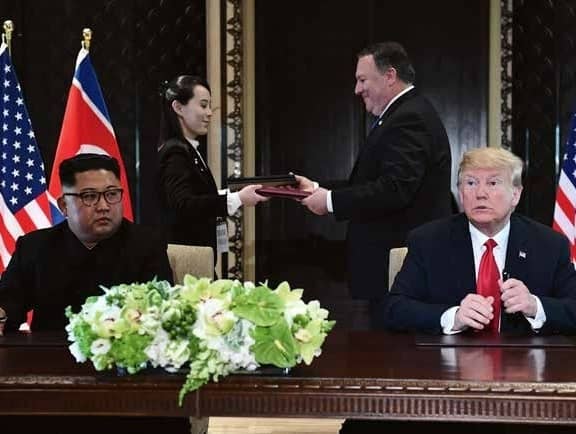 "If she has to take over in a pinch, she will have decades of regime propaganda and ideology to back her up," Jung wrote of Kim Yo Jong in The Washington Post. She will also have a history of unflinching loyalty. The first sister has shown herself to be a dutiful servant of the ruthless family. When Kim Jong Un met with US President Donald Trump in 2018, she was seen following her brother around with an ashtray. What appeared to be a subservient role, in fact, indicated deep trust, according to Anna. The ash had been near the Supreme Leader's mouth. They were on enemy territory. Much like the cot in the South Korean Presidential suite, the ashtray had an important role to play, and only a sister could be trusted with the sacred DNA it caught.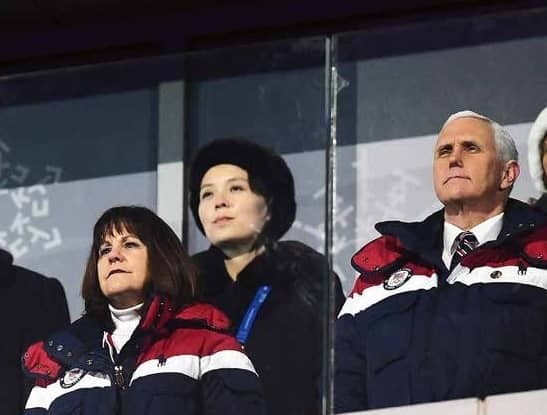 Bound together from birth
You can read up to 3 premium stories before you subscribe to Magzter GOLD
Log in, if you are already a subscriber
Get unlimited access to thousands of curated premium stories and 5,000+ magazines
READ THE ENTIRE ISSUE
June 2020