"I'm Better In My Skin At 60"
Australian Women's Weekly NZ|November 2019
It's 40 years since a song contest set Tina Cross on a path to stardom. She's seen it all – reinventions, lasting love and showbiz dramas. Now she's busier than ever with two new shows – but, as she tells Emma Clifton, some of her most important work these days goes on behind prison walls.
Forty years ago, Tina Cross became a world-famous-in-New-Zealand kind of celebrity, when she donned a sequin-studded dress and sung a particularly memorable song, Nothing but Dreams, which won the Pacific Song Contest. It was the turning point in a career that, although Tina didn't realise it at the time, would span several decades. Longevity in any career is a tall order, let alone in an industry as volatile as entertainment. But, at 60, Tina is still working, still singing, still a name so recognisable she has the most simple, perfect personalised number plate on the giant white SUV parked outside her North Shore home: Tina X.
Hanging on to her passion and love for entertaining is the secret to making a career like hers last, Tina says. "Singing is something that a lot of people want to do in their spare time. They wouldn't even consider it a proper job. The other thing is reinvention: the older you get in the industry, change is inevitable – change within yourself, change with how you do things, why you do things."
The musical life of Tina Cross has spun through many incarnations.
She was a TV regular from the age of 16 after auditioning for shows like Opportunity Knocks with Ray Columbus and snapping up a contract with TVNZ soon after. And then came the Pacific Song Contest, a sliding doors moment where she was asked to sing Carl Doy's beautiful song after Ray Woolf had to drop out at the last minute. "There were only two television channels at the time, so everybody watched it," she laughs.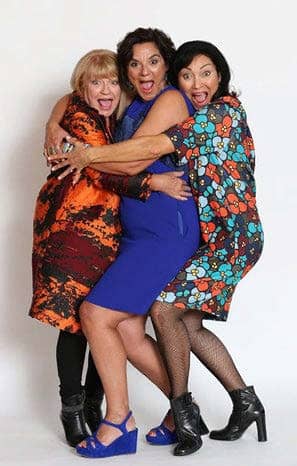 After that, she moved across the ditch to try her luck there, finding her footing in "a world with a lot of chick singers". She became part of a successful pop duo called Koo De Tah in the mid-80s, complete with a chart-topping single and a mohawk hairstyle. Then came a change of direction into the shimmying world of musical theatre, which saw her tackling several iconic stage roles. Now, she mixes it up, singing with the trio The Lady Killers, alongside music luminaries Jackie Clarke and Suzanne Lynch, and teaching music in places like Wiri women's prison.
Her famous Pacific Song Contest photo is currently on display at the PuÌ" kana: moments in Ma-ori Performance exhibition, at the National Library in Wellington. Tina was initially reluctant to make a big deal out of the anniversary of her Pacific Song Contest win, but then realised it was a life-changing moment – from singing as a high school hobby while on the way to university to study social work, to becoming her career. "I decided it's now or never. It's not going to happen at 50 years, because my audience will be dead!" she jokes.
"No, I'm kidding, but it is the older generation that remembers it. It's a hurrah, a tip of the hat to a moment in time. And I think it's worth celebrating."
Lucky start
Growing up in the South Auckland suburb of Otara, Tina was aware she and her family were luckier than many of those around them. "We didn't go without, but we didn't have much," she recalls. "We always had shoes on our feet, we always had food on the table, we never went hungry. But I was very conscious of the kids around me who weren't so well off."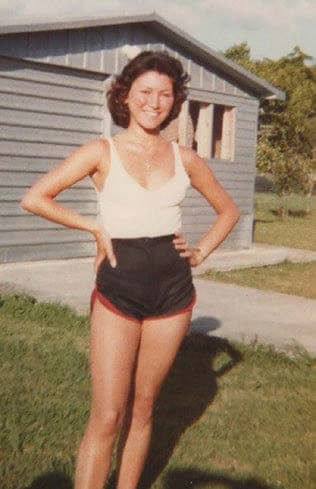 It's what fuelled her initial desire to go into social work, to help out the community around her that was, at times, struggling badly. Tina was one of seven children and her parents knew she had big dreams to succeed, even if they didn't know at that stage that music was going to swallow her whole. Her university plans were put on hold as she took part in entertainment shows like Once More With Feeling and Top of the World.
You can read up to 3 premium stories before you subscribe to Magzter GOLD
Log in, if you are already a subscriber
Get unlimited access to thousands of curated premium stories and 5,000+ magazines
READ THE ENTIRE ISSUE
November 2019