Hollywood Horror Stories
Australian Women's Weekly NZ|November 2019
After his death, the world learned that Marvel Comics creator Stan Lee was the victim of horrendous abuse – and he was not alone. As William Langley reveals, elder abuse is rife in Hollywood.
Like the superheroes who sprang from his blotter, Stan Lee, the maestro of Marvel Comics, seemed blessed with special powers. Among them was a phenomenal energy that kept him working into his 90s, an irresistible charm that could disarm the toughest of critics, and a laser-like business brain that helped revolutionise Hollywood.

By the time he died last November, aged 95, Stan's creations – Spider-Man, Iron Man, X-Men, Black Panther, and The Avengers – had come to dominate the modern cinema box office, and the one-time New York sandwich slicer was a global cult figure.

There was, though, one bunch of not-so-comic adversaries that Stan couldn't defeat. Shockingly, it included some of the people closest to him. In the months since his death, a wave of allegations of mistreatment, cruelty, and exploitation has washed through Hollywood, appalling his fans and highlighting the perils of growing old in a celebrity culture focused on youth, beauty, and easy money.

"I saw all the vultures, snakes, leeches, jackals and coyotes circle around Stan to grab a piece of his flesh," says his flamboyant former manager, Keya Morgan. "When you're at your weakest somebody kicks you, especially when you're a 95-year-old man."

But now Morgan, a bowler-hatted former antiques dealer who claims friendship with some of Hollywood's biggest names, is himself under arrest, accused of falsely imprisoning Stan and embezzling $5 million from his estate. Another close business associate has been charged – grotesquely – with stealing Stan's blood to sell to souvenir hunters in Las Vegas. Even Stan's actress daughter, Joan Celia, has been accused of abusing him.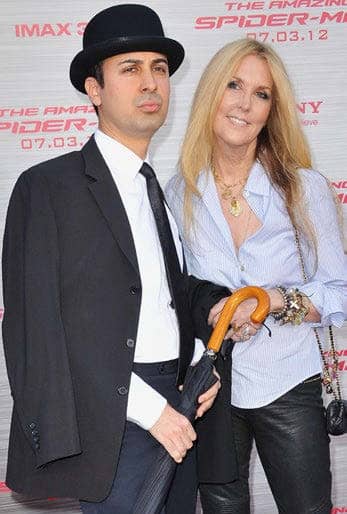 The case, following several others involving much-loved veteran celebrities, has caused soul-searching far beyond Hollywood. Like many Western countries, the US is experiencing an epidemic of elder abuse, driven by a perilous combination of increasing life expectancy and the shifting of wealth towards the older generation.
Over the next 20 to 30 years an astounding $30 trillion worth of assets held by US baby boomers will be passed on, much of it in the form of homes and possessions that the boomers' children couldn't otherwise afford.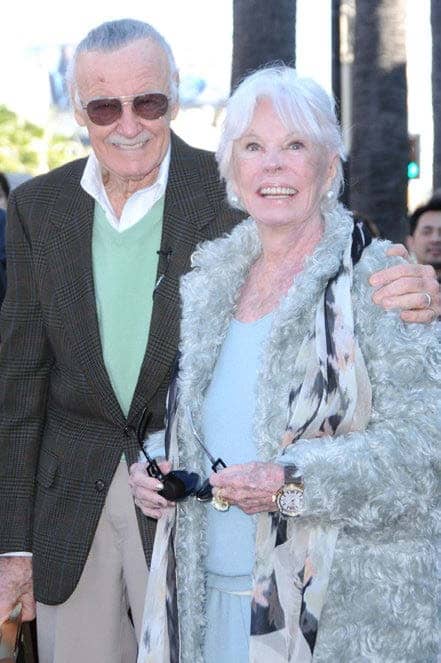 "But the kids are having to wait a lot longer than they expected," says Michael Hackard, a prominent California estate lawyer and writer on the subject. "So what we're seeing is a phenomenon we call 'inheritance impatience'. Add that to the obvious vulnerabilities people suffer as they get older, and it's a perfect storm."
Born in Depression-era New York, Stan left school at 15, taking a series of low-grade jobs before arriving as an office boy at Timely Publications, a company that grew into the multi-billion dollar Marvel Comics juggernaut. In an astonishingly productive 80-year career, he created dozens of celebrated comic characters and was still working long hours until shortly before his death. One of the key questions investigators are now asking is whether he should have been. Or even wanted to.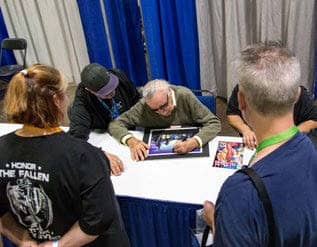 Orbiting around Stan and his $100 million fortune was a colourful corps of "aides" and "advisors", including Morgan, who boasts of being friends with everyone from the mega-rich Amazon boss Jeff Bezos to former US President Barack Obama. Yet the most perplexing presence is that of Stan's 69-year-old daughter, known as JC.
You can read up to 3 premium stories before you subscribe to Magzter GOLD
Log in, if you are already a subscriber
Get unlimited access to thousands of curated premium stories and 5,000+ magazines
READ THE ENTIRE ISSUE
November 2019