Family values
Australian Women's Weekly NZ|June 2020
As families around the country retreated behind closed doors, new mum Samantha Hayes tells Phoebe Watt why she continued to put others first, no matter the personal risk.
The first interview took place in a Ponsonby cafe, still busy enough at 11 am on a weekday that we opted for the private dining room, away from the bang and hiss of the coffee machine, the scraping of cutlery, the hum of conversation – unwanted white noise that, back then, we were wrong in thinking we'd never miss. It was the day the government announced a ban on public gatherings of over 500 people. Or maybe it was 100. The weeks blur together now but let's just say that at the time, the New Zealanders who appeared most inconvenienced by the unfolding COVID-19 pandemic were brides whose weddings hung in the balance.
This was not the reality, of course. Even then, all around the country, politicians and economists and business owners and healthcare workers and essential service providers and the sick and the elderly and the fit and the young were all coming to terms with the magnitude of the situation, and trying to imagine and prepare for what the coming days, weeks, and months might look like.
"It's really overwhelming", said Newshub at 6 presenter Samantha Hayes at the time. "It's literally keeping me awake at night. Because it's scary, and it's everywhere, and we have no idea what's going to happen from here."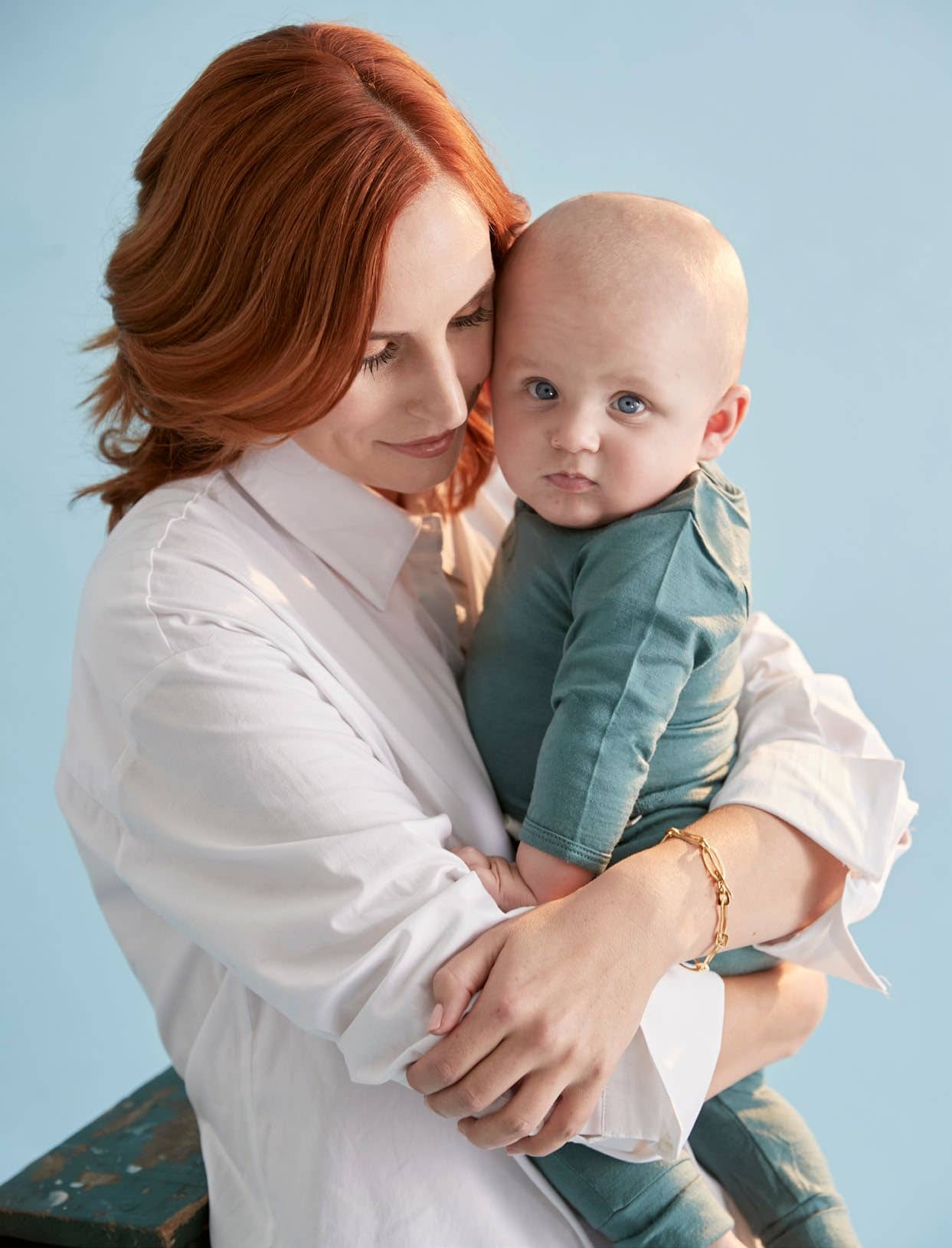 Dressed casually in a blue and white striped shirt and bouncing six-month-old son Marlow on her lap, Samantha's guard was down. But that evening, when the Newshub cameras started rolling and she began to deliver yet another hour of wall-to-wall Coronavirus coverage, she was right on form as usual – cool, calm, collected; a consummate professional clearly communicating the facts to a nation then-teetering on the precipice of the biggest health and economic crisis of our time.
Fast forward to the week after stage 4 restrictions have been lifted and on-air she's still cool, calm and collected on the surface. But underneath is a duck frantically paddling to maintain that composure. With news media classed as an essential service, it's business as usual – although far more socially distant on set – Sam and most of her colleagues have carried the not-insignificant burden of showing up to work and sharing vital information with us as we hunkered down in the safety of our homes.
Talking to The Weekly over the phone, she says with determined stoicism, "I knew that if my family was to contract COVID-19 it would be because of me because I was the one leaving home and going into work every day."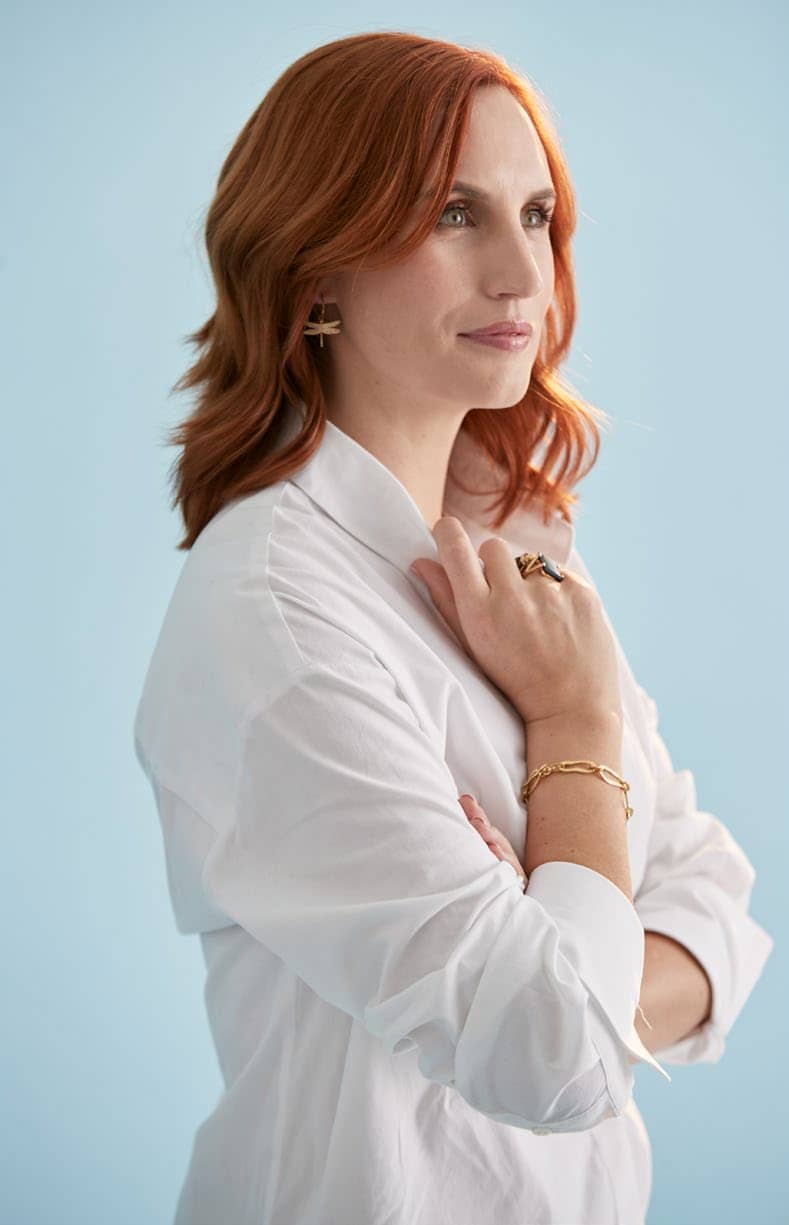 And yet, she says, she pushed through that fear because, "I felt a deep responsibility to continue doing our news every night especially when we had our reporting teams out in the field, interviewing people and making sure their stories were told. I need to be going to work to make sure that people are not only kept informed but that they trust the information they're receiving. That trust is so important because what's clear is that this is a time when the whole country needs to come together, and try to tackle this together. And I think if audiences can count on tuning in every night and still seeing Mike [McRoberts] and I who, hopefully, they already know and trust, it's more likely that there'll be that buy-in from them that's so crucial right now."
A pause, and then: "This whole situation has really underlined for me a couple of things; how much I love my job, and the fact that at times like these, what I'm doing is more important than ever."
Back in September, when she walked off set for the last time to begin what would be 12 weeks' maternity leave, Sam didn't feel this way. Truthfully, she wasn't exactly sure what to feel. "And going back to work in December when Marlow was only about 10 weeks old, I didn't know how it was going to go," she recalls. "I had no idea whether I was going to be super happy to be there, or just devastated to be leaving my baby behind."
You can read up to 3 premium stories before you subscribe to Magzter GOLD
Log in, if you are already a subscriber
Get unlimited access to thousands of curated premium stories and 5,000+ magazines
READ THE ENTIRE ISSUE
June 2020