The Free Spirit Of The Free State
go! - South Africa
|
November 2019
We all have that one arty cousin – she wears your grandmother's shawls and has paint under her fingernails. In the family of Eastern Free State towns, the name of this wild child is Rosendal.
This is how you get frostbite, I think to myself, as I wriggle my freezing toes in my vellies. They stay numb and I walk on, hoping a stroll through town will help them thaw out.
It's just after 7 am in July and Rosendal is quiet. Correction: It's always quiet in Rosendal, but there's no sign of life just yet. Cattle from the nearby township of Mautse graze next to the road, leaving heaps of steaming dung in their wake. Those dung heaps look so nice and warm! I'm tempted to bury my cold feet in them.
Yesterday I walked the entire periphery of Rosendal – 5,43 km in total. One of the houses I saw on the other side of town was decorated with steel flowers. Art is also in evidence on this side of town: Painter Lein Smuts is sitting on a rock wearing a beanie and scarf, with a sketch pad on her lap. Next door, someone is meditating in front of their sliding door.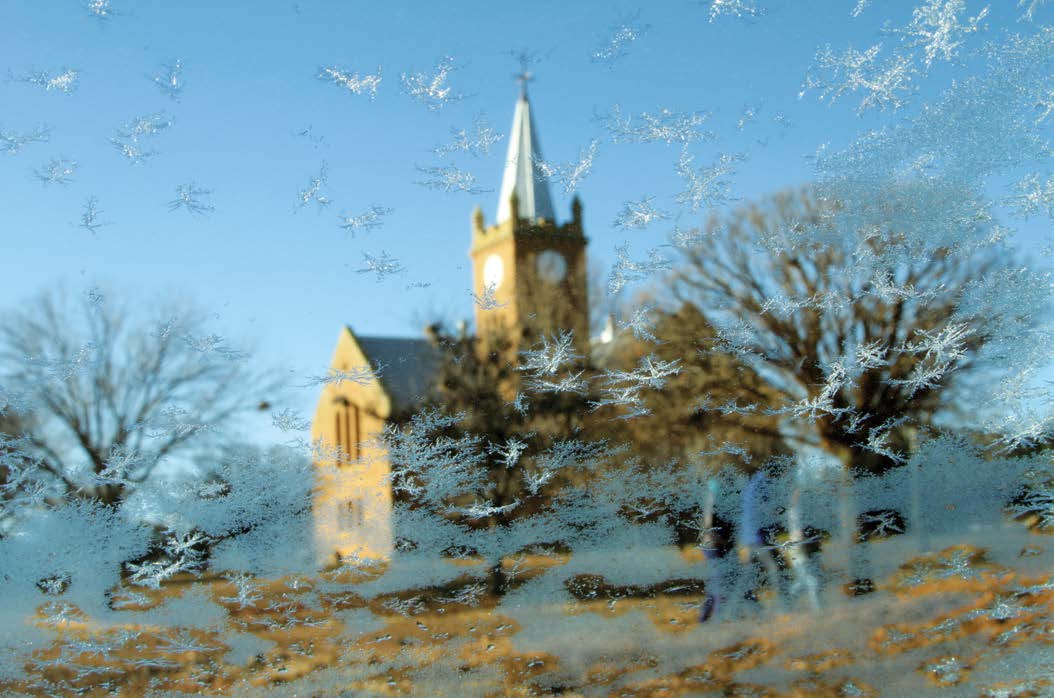 The events are all roughly similar in size – about 70 x 100 m – and almost all of them have chickens scratching around in the dirt, wind chimes swaying in the breeze and fairy lights or teacups hanging from porch beams. If you look closely at the big sandstone blocks used to build many of the houses, you can see marks left by the stone cutter: a date, their initials, or just a cross.
I'm in Hertzog Street now and there's an older woman balanced precariously on a ladder with a paintbrush in her hand. Another woman speeds past in a Hilux bakkie with bags of firewood on the back. She hits the brakes, gets out in a cloud of dust, lifts a bag like it's a scatter cushion and puts it down next to someone's garden gate. She drives off and Rosendal sleeps on.
That reminds me: There's a coal stove in Frik de Jager's waffle restaurant, Benjamin's. Just the thing for frozen toes! The church clock catches my eye – it's four minutes after eight. Frik should be open by now.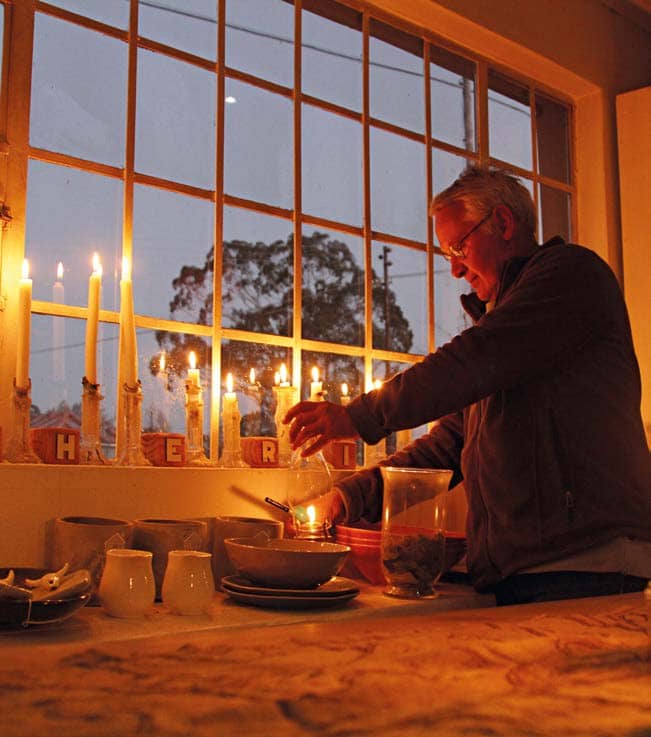 His restaurant is open, but Frik is still in his flannel pajama bottoms. "A few cyclists came looking for coffee early this morning and I've been too busy to go change," he says. This is what happens when your restaurant is in your living room.
I sit down near the stove, order a breakfast waffle and watch the other customers. Benjamin's is also a gift shop and they're browsing the shelves. There are three types of people in Rosendal this morning: the locals (that tannie on the ladder), the incomers (like Frik) and weekenders from Johannesburg or Bloemfontein.
The rustig pace of life attracted Frik to Rosendal. "I arrived in 2002 after some time in the UK," he says. "Back then, the property was still affordable. I looked for even, then called up some friends and asked if they had R5 000. I gave each of them an erf number and said, 'Call the municipality in Rosendal tomorrow – you're buying land.'"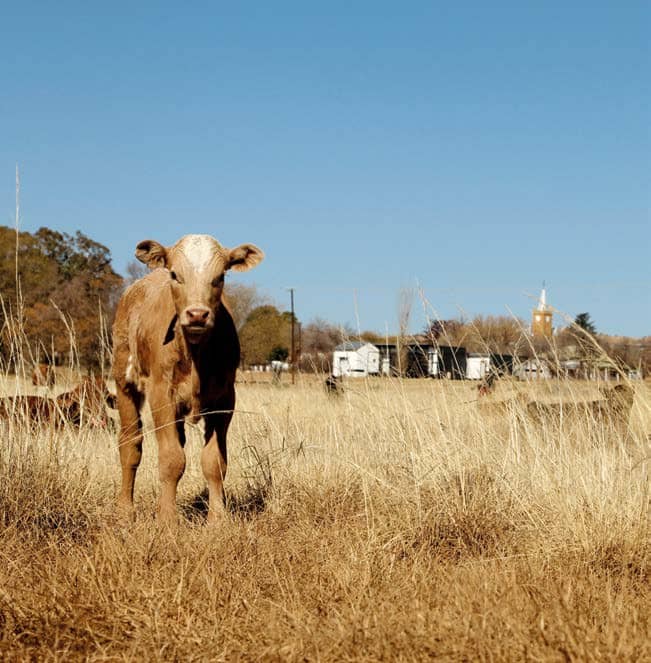 Frik and actor Chris van Niekerk started a restaurant in town. They later added an antique store and transformed a shed into a theatre so that Rosendal could put on a show for the city slickers who started visiting out of curiosity. Five years later, they brought down the curtain for the last time. There just weren't enough visitors to make a living, and many incomers were leaving the town at that time, Frik says. "I had guesthouses in other parts of the country; I started restaurants and festivals… But nothing gave me the peace of mind I craved. Then I had three strokes in one week and realized I needed to make a change."
The change brought him back. "There's a presence in Rosendal, a sense of peace," he says. "It's the people who make the place so charming – they give Rosendal its character. It's a very inclusive town; you want to get involved."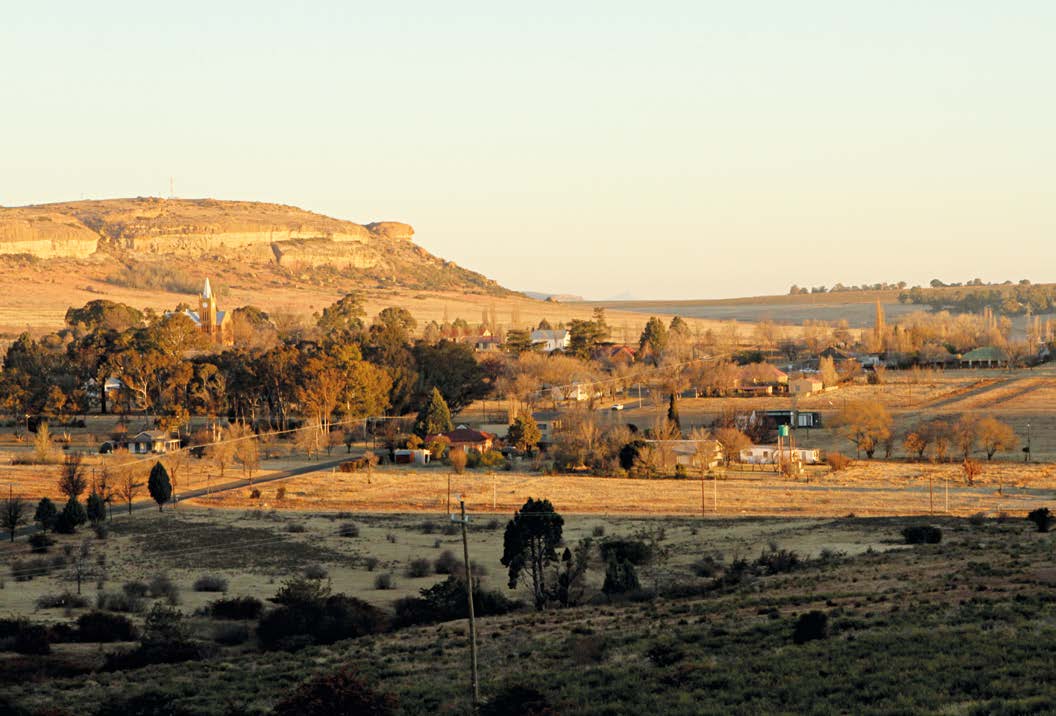 He tells me how the whole town is appar­ ently part of one big WhatsApp group. "If you say there's a snake in your house, someone will come to help you remove it. Or you'll message, 'I'm going to Senekal today – does anyone need anything?' and someone will ask you to pick up their pills from the pharmacy."
While we talk, more weekenders come and go, and the kitchen churns out waffles. Frank opens the coal stove and adds more wood.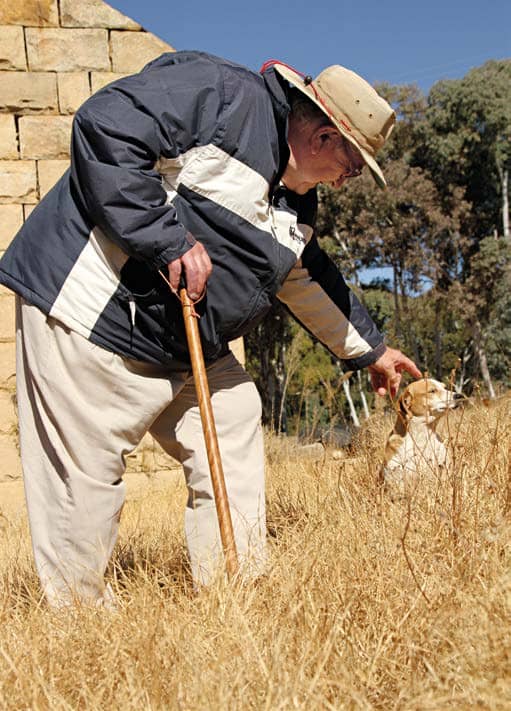 You can read up to 3 premium stories before you subscribe to Magzter GOLD
Log in, if you are already a subscriber
Get unlimited access to thousands of curated premium stories, newspapers and 5,000+ magazines
READ THE ENTIRE ISSUE
November 2019