Second Gear Through Rwanda
go! - South Africa
|
January 2020
On an 18-month, 50 000 km journey from France to South Africa, Patrick and Marie Gurney explore Rwanda, the Land of a Thousand Hills.
Rwanda might be small, but it holds its own when it comes to sensational scenery. A little tired from all the game viewing in the dusty parks of Tanzania and Kenya, we were keen for some greenery in Rwanda.
We crossed from Tanzania via the Rusumo border post. All went smoothly with our EAC (East African Community) visa in hand, which we had bought when we arrived in Kenya. The EAC allows you to hop easily between Kenya, Uganda, and Rwanda.
South Africans will know of the Valley of a Thousand Hills in KZN, but Rwanda goes one step further: It claims to be the Land of a Thousand Hills. Driving the first 70 km to Kibungo, which took three hours, we experienced this first-hand. Rwanda is a sprawling mass of hills. Our Hilux would struggle through the next three weeks in second or third gear, as we heaved our three-tonne weight around the country on a constant journey from valley to crest.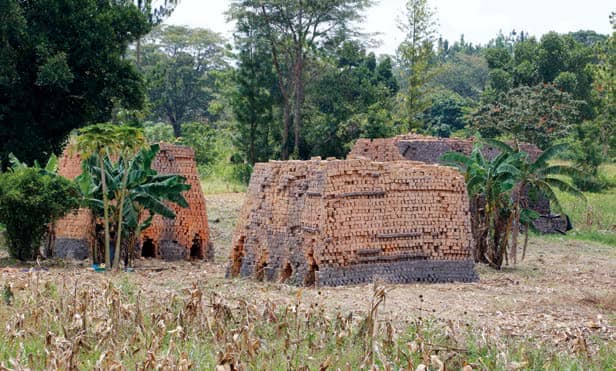 Plastic-free pleasure
I could sense a different feeling when we crossed the border into Rwanda. Rural households and villages had immaculately manicured gardens in their front yards. People seemed proud of their country.
Only a little bigger than the Kruger National Park, Rwanda is the most densely populated country in Africa: 12 million people in 26 798 km². Maybe being so small makes it easier to manage, and for the government to get citizens to comply with laws.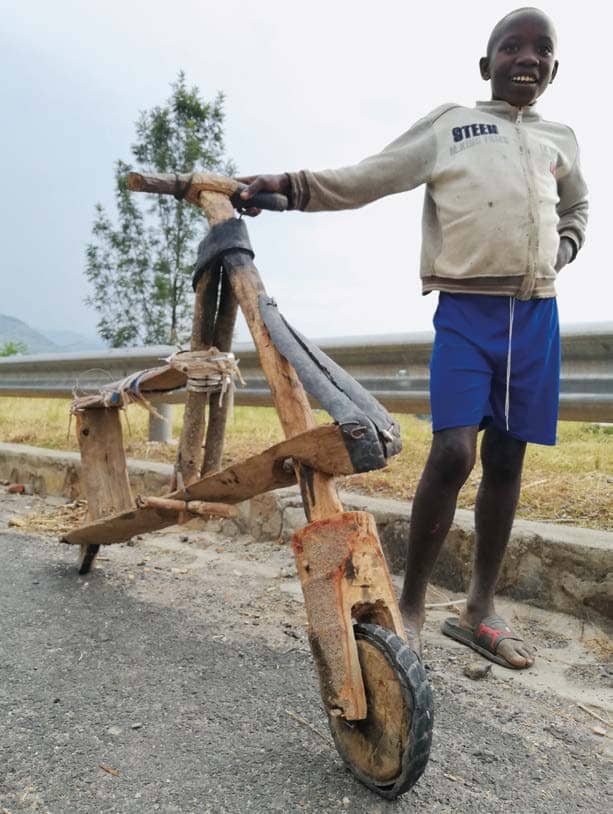 In 2008, the government declared Rwanda a plastic-bag-free zone. This was part of a broader national campaign to keep the country clean. Civic duty here is astounding: Every last Saturday morning of the month, locals come together to participate in Umuganda, which roughly translates as "coming together in common purpose". It's a day of community service, mandatory for all Rwandans between the ages of 18 and 65. From 8 am to 11 am, they clean streets, help neighbors or just meet to discuss important matters.
We saw this practice in action. A whole community came together to clear and prepare a neighbor's farm for planting. There must have been more than 50 people and they finished the job in two hours. Umuganda is a practice that the whole world could learn from.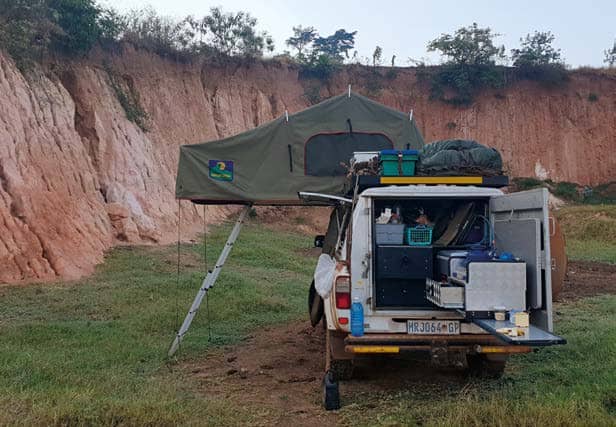 We cut across the country towards Nyungwe National Park, which is in the far south-west corner of Rwanda. The 10-hour (250 km) journey was split over three days. Tanzania had drained our budget, so it was back to wild camping. Twice we camped in disused stone quarries – the best option in such a densely populated country.
On our second day, we were introduced to Rwanda's treacherous clay soil roads. It had rained lightly and as we descended towards a low-level river crossing, we could already feel the Hilux sliding. Climbing the 100 m incline on the other side was impossible. We waited for an hour and a half for the road to dry out and then proceeded.
Rwandans are super helpful and hospitable. They assisted us to get out of the slippery section without asking for a dime. The route (mainly dirt) was a great introduction to rural Rwanda. On our third day in the country, we came to a conclusion: All Rwandans are banana farmers and brick-makers. Most households had a small plot of land on which plantains flourished, and a smoldering pile of recently fired bricks at the ready. I'm sure most villages could collectively build the Taj Mahal in a month if they had to!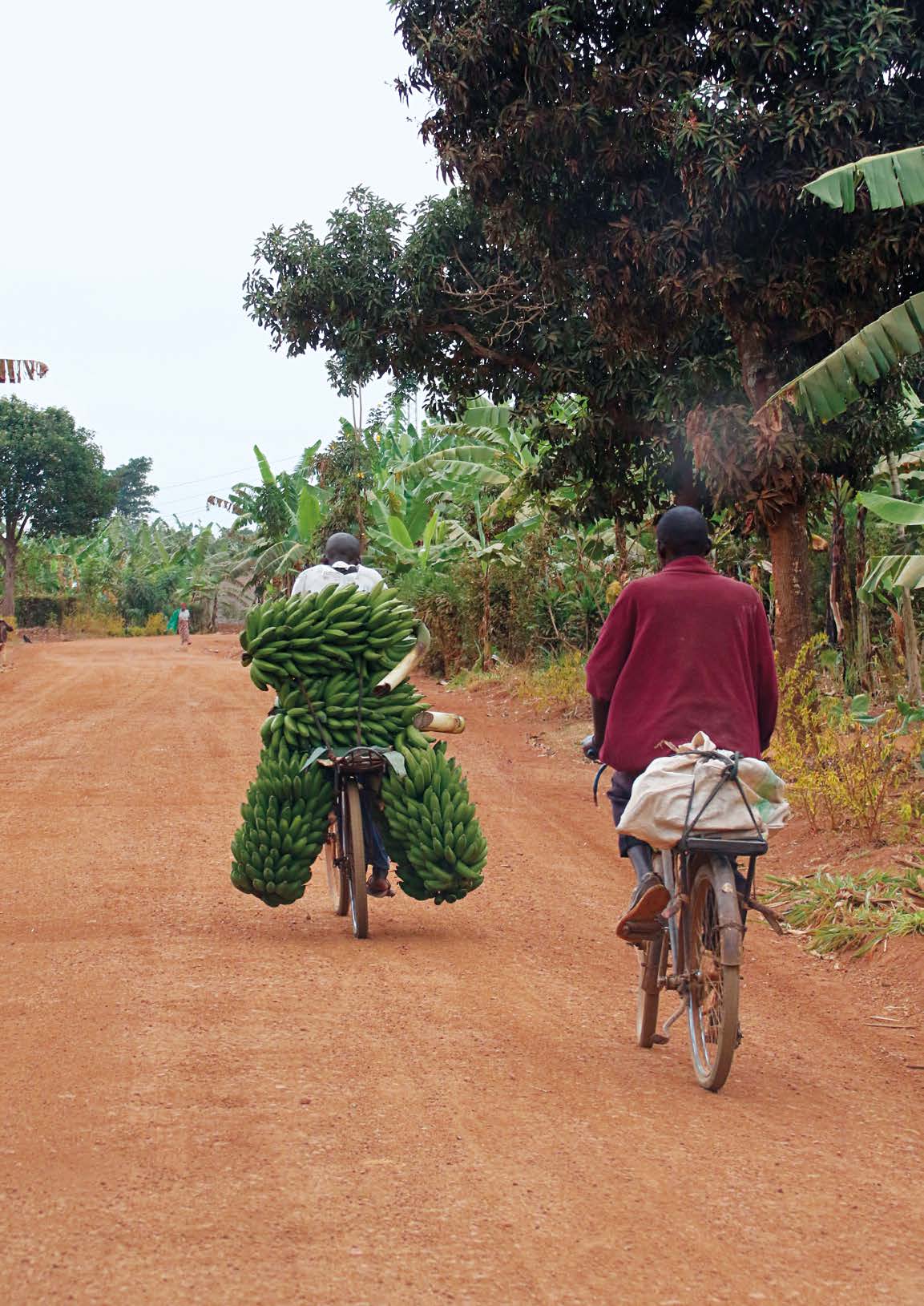 You can read up to 3 premium stories before you subscribe to Magzter GOLD
Log in, if you are already a subscriber
Get unlimited access to thousands of curated premium stories, newspapers and 5,000+ magazines
READ THE ENTIRE ISSUE
January 2020