Rock Art And Craft Gin
go! - South Africa
|
September 2020
The Clarens San-Traverse is a new three-day slackpacking trail that gives hikers the opportunity to stride out onto the sandstone domes of the Rooiberg, while learning about the fascinating heritage of this corner of the Eastern Free State.
Fiona Mcintosh & Teigue Payne
Titanic Rock is a monumental sandstone cliff that stands guard over the town of Clarens. As I drive past, I'm reminded yet again of the wild beauty of this part of the Eastern Free State.
It's a short drive out of town to St Fort Country House – the first stop on the newly launched Clarens San-Traverse. Conceived by Julia Invernizzi of Spekboom Tours, the 41 km trail will take us from St Fort through the landscapes of the Rooiberg and back to Clarens, the arty town at the foothills of those "red mountains".
"My focus was initially on guided cycling, hiking and nature tours in the KZN Midlands, where I'm based," says Julia as we gather for the evening braai. "But I always loved the magnificent scenery of this part of the Free State. Golden Gate is nearby, with its famous Ribbok Hiking Trail, but that's a self-guided trail where you have to carry everything and stay in a basic hut. I saw a gap in the market: Clarens has so many comfortable guesthouses but there was no guided slackpacking trail in the area. Along with Adrian Clarke from Alien Adventures here in town, we explored various trail options and finally settled on an interpretative trail that combines three days of moderate hiking with visits to rock art sites and other cultural attractions."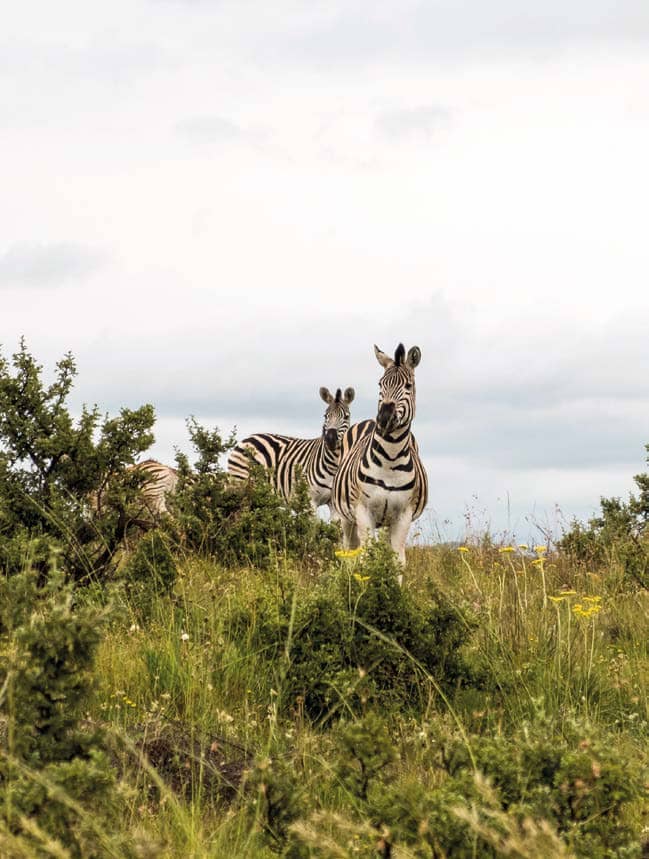 The party assembled for this recce is diverse in terms of age and interests: Joining us is Julia's sprightly 72-year-old father, Paul Colvin, one of the pioneers of slackpacking in South Africa and founder of SA Adventure Trails and Wild Coast Walks. He and Julia's sister, Sarah Drew, who also runs hiking and adventure tours, are under strict orders to reserve judgement until the rest of the group has gone home!
Anne Price is another septuagenarian who is superhumanly active despite double hip and knee operations. When she was in her sixties she cycled 11 500 km from Cairo to Cape Town, and more recently she rode from Lusaka in Zambia, through Zimbabwe to Mozambique.
But Anne is outdone on the two-wheeled adventure front by Bridget Ringdahl, an environmentalist with whom Julia works on a part-time basis. Bridget's Blonde on a Bike books tell of her journeys through South America, India, South-East Asia, China and Tibet.
Extending the environmental lobby are Errol and Jo Douwes, who work for the eThekwini Parks and Environment Department. In their early 40s, they are using the trail as training for a trip to Mount Kenya.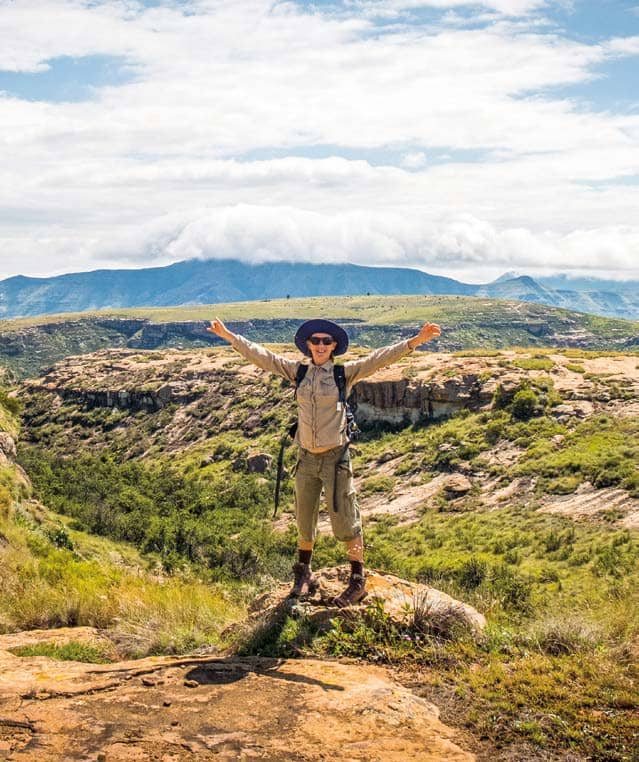 There should be no shortage of conversation on this hike!
St Fort Country House is a revamped farmhouse in the old style, with multiple rooms often leading into each other. It speaks of families with many children. The surrounding area, like much of the Eastern Free State, was once the territory of King Moshoeshoe, the founder of the Basotho nation, who was never conquered by Boer or Brit. But it was a loose kingdom. In places on the fringe, like here, another Basotho chief called Mahlomi was rumoured to head up a gang of cannibals. There are stories of Boer women having been captured by Mahlomi's people and fattened up to be eaten. Of the cannibals themselves, there is no remaining physical relic in these mountains, which is a relief!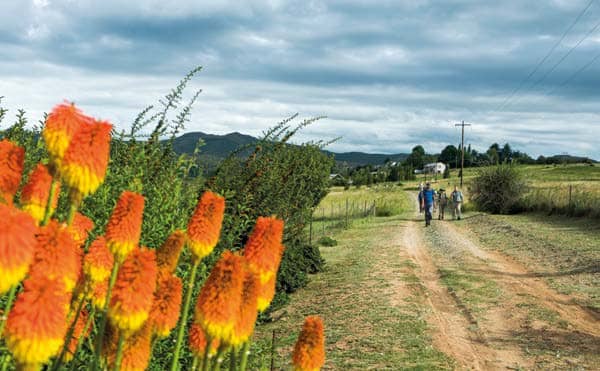 DAY 1 17 KM
The way of the eland
After breakfast, we walk from the house up and onto a bald sandstone dome. Below, deep, green ravines slice through the grassland.
You can read up to 3 premium stories before you subscribe to Magzter GOLD
Log in, if you are already a subscriber
Get unlimited access to thousands of curated premium stories, newspapers and 5,000+ magazines
READ THE ENTIRE ISSUE
September 2020