Lockdown Wanderlust
go! - South Africa
|
September 2020
Do you catch yourself staring out the window, longing for a little freedom? Yeah, us too. These are the places that we'll be travelling to as soon as the lockdown regulations are lifted. Which destination are you dreaming about?
Esma Marnewick misses..
KOGELBERG NATURE RESERVE
Picture this: fields of fynbos full of everlastings, red heath and pink Bot River proteas, interspersed with the odd pocket of indigenous forest; hiking trails winding up to craggy mountain peaks that offer sea views, and down to river pools where dragonflies hover over the water and a grey heron waits silently for a fish to swim past.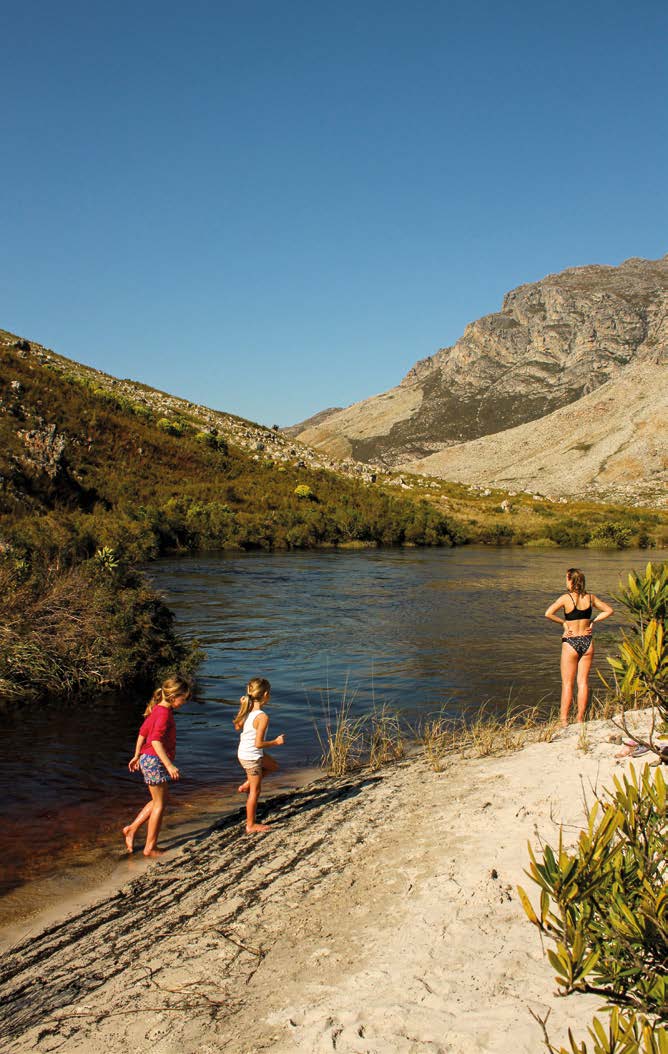 Sounds like an impossible place, right? Hidden deep in a wilderness area where only 4x4s and really fit hikers can reach? Nope. Kogelberg Nature Reserve is on the Overberg's doorstep, and it's one of my favourite places in the world.
The reserve is between Betty's Bay and Kleinmond. Turn off the R44 and follow a 3 km gravel road to the reception office in a valley. Add a 1,5 km walk and you'll have left all signs of civilisation behind.
During the lockdown, I missed two places in this 180 km² reserve in particular: a white-sand beach about 5 km down the Palmiet River Trail, big enough for the kids to build sandcastles on; and the 6 km Oudebosch/Leopard's Gorge Trail, which goes through a magical forest and over a mountain to Harold Porter Botanical Garden. On top of the mountain there's a stream with a pool big enough to swim in. I can't wait to swim here again – the cold water takes your breath away until your body adjusts, then you notice the absolute silence all around, broken only by the splash of a Cape river frog.
Kogelberg, I hope to see you soon.
Cost: Conservation fee R50 per person; free with a Wild card.
Contact: 087 087 8250; 028 271 5138; capenature.co.za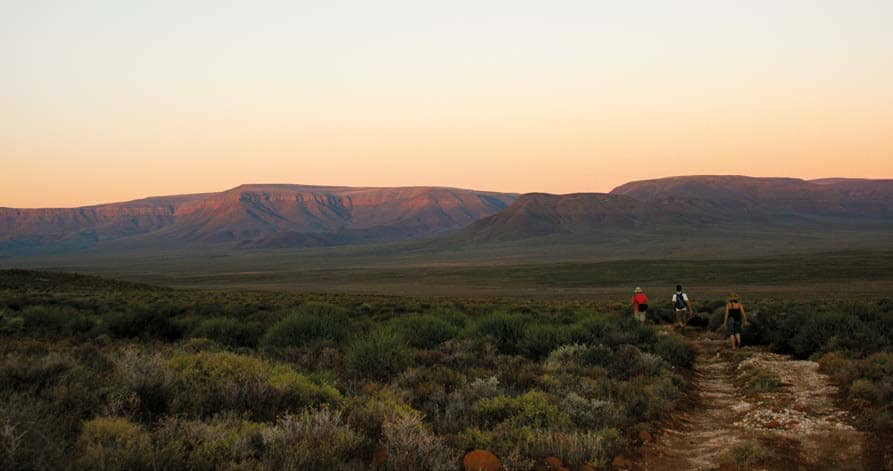 WHAT ELSE?
We've booked a camping trip to the Tankwa Karoo National Park for later in the year (fingers crossed). The Perdekloof campsite is in the middle of nowhere, but each stand has all the necessary amenities like a private scullery and a bathroom with a flush toilet and hot shower.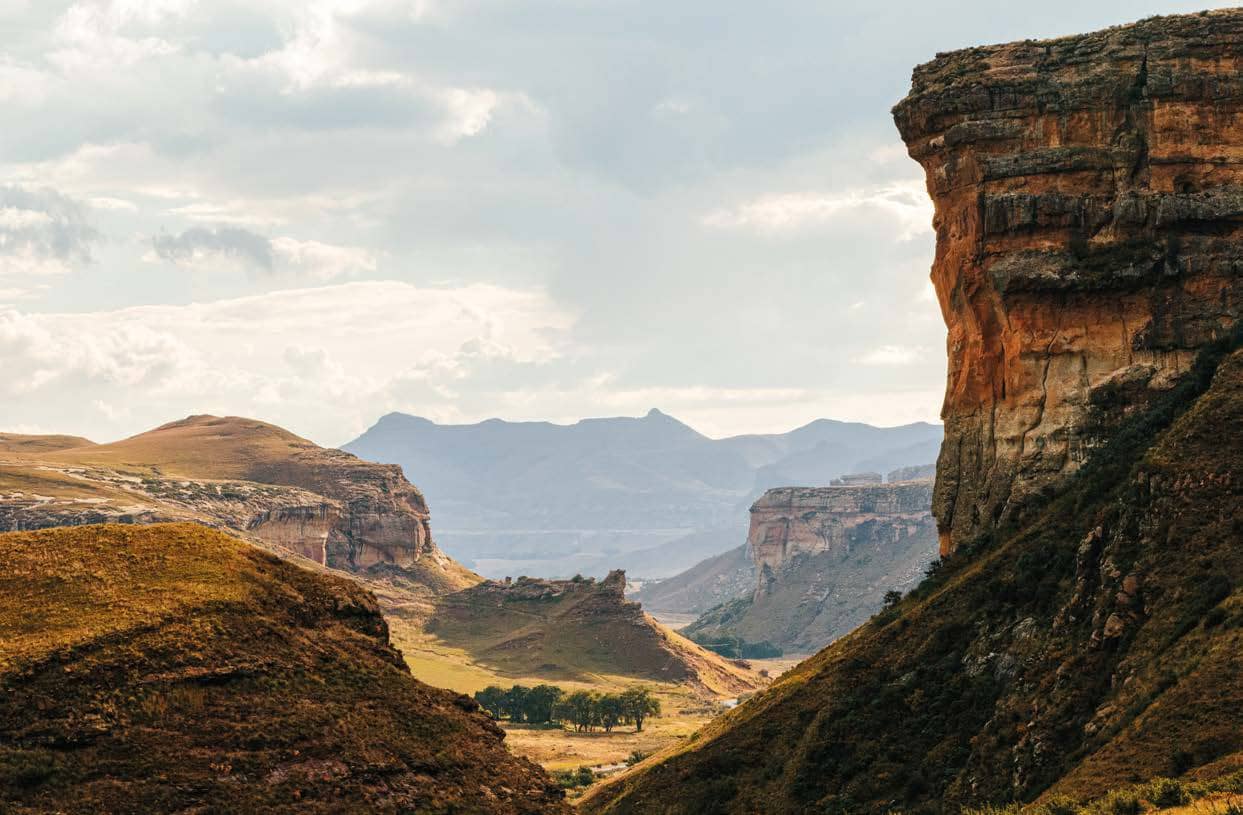 In his dreams, Pierre Steyn is running in…
GOLDEN GATE HIGHLANDS NATIONAL PARK
Over the years, I've learnt a trick to help me fall asleep when my thoughts won't settle down: I think about all the places I've gone for a run, and I try to recall every kilometre of the landscape. More often than not, I think of the Two Oceans Half Marathon because I know the route so well. The rhythmic beat of my feet and my steady breathing calm me; by the time I start the Southern Cross climb in Constantia, I'm usually lights out.
But if I want to wake up with a smile on my face, I choose the figure-of-eight route I once ran in Golden Gate Highlands National Park. Autumn is my favourite time of the year in the foothills of the Maluti Mountains, deep in the north-eastern corner of the Free State.
Come March next year, I hope to pitch my tent in the shadow of the famous Brandwag Buttress at Glen Reenen rest camp. At only R265 per stand, it's the most affordable place to stay in the park. My alarm will wake me at 5 am. The first kilometre will be cold and steep, but a fingernail moon and millions of stars will light the world enough for me to make out the sandstone cliffs. The sharp call of a marsh owl might tear through the darkness.
After 3 km, the terrain will level out and I'll turn left, away from the main road, towards the vulture hide. A cough in the grassland will stop me in my tracks. It's okay, I'll tell myself – there are no big predators in the park. It's only a wildebeest alerting its herd that there's a strange creature moving past.
Slowly, then all at once, the sky will catch alight. After 8 km I'll have completed the first loop of my route – I'll be surrounded by sour veld grassland and those gorgeous sandstone cliffs. Then I'll cross the R712 and start to climb again, up and over a neck to where zebras stare at me from the highest slopes.
Then it's downhill all the way home. If I have any breath left, I'll turn off to Langtoon Dam around the 14 km mark to see a congregation of greater striped swallows. From the dam, it's 2 km along the main road back to Glen Reenen, where Brandwag will now be basking in the sun.
I can't wait.
Cost: Conservation fee R56 per person; free with a Wild card.
Contact: 058 255 1000 (Golden Gate); 012 428 9111 (bookings); sanparks.org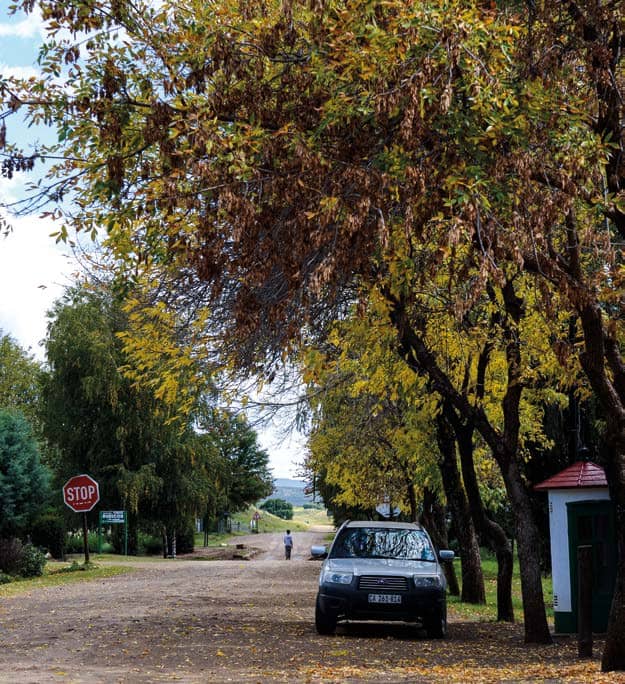 WHAT ELSE?
I want to go back to the village of Rhodes (pictured above) in the southern Drakensberg in the middle of winter, to watch mist rising over the Bell River and to hang out in front of the fireplace at Walkerbouts Inn.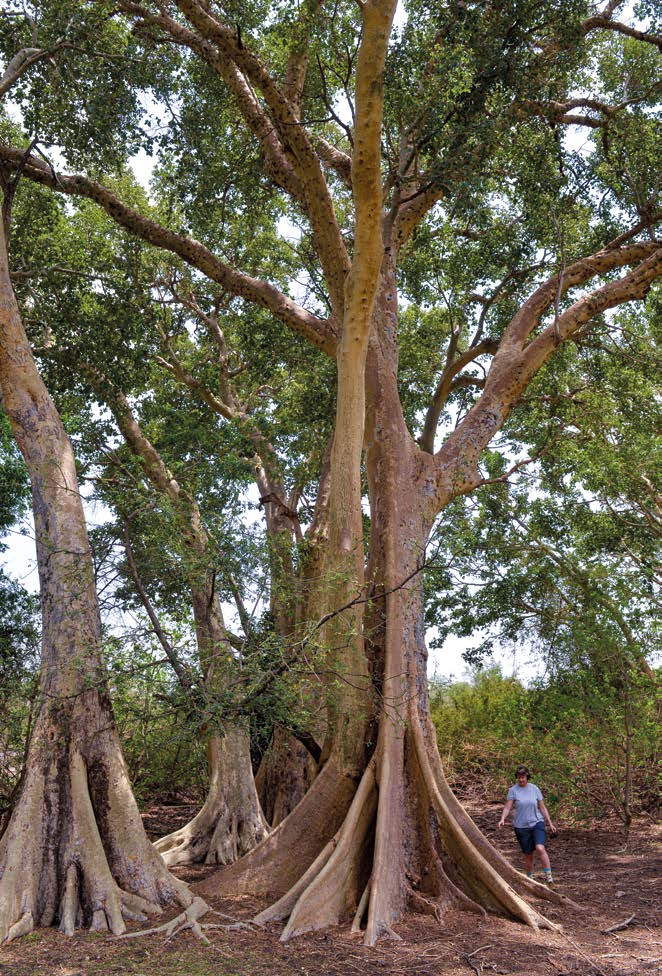 Toast Coetzer wants to go to…
BLOUBERG NATURE RESERVE
I like people, but I'm not always in the mood to deal with them. That's one of the more enjoyable aspects of the lockdown: fewer people. I would like to replace people with kudus, replace the mercurial load-shedding schedule with an enduring wood fire, and the monotonous walls of my city apartment with the silhouettes of Bushveld trees in Blouberg Nature Reserve, Limpopo.
You can read up to 3 premium stories before you subscribe to Magzter GOLD
Log in, if you are already a subscriber
Get unlimited access to thousands of curated premium stories, newspapers and 5,000+ magazines
READ THE ENTIRE ISSUE
September 2020