Kavango kin
go! - South Africa|May 2020
The Kavango River forms 360 km of Namibia's northern border with Angola. Along the Namibian side there are many great places to stay, especially near the towns of Rundu and Divundu. Meet some of the people who call this remote area home.
Mark & Charlie Paxton
Mark and Charlie are originally from South Africa but moved to Namibia in 1982. They own Shamvura Camp (110 km east of Rundu), which they started in 1999. While I chat to Mark, their dogs dart in and out of the living room, a chicken lays her eggs on a cabinet nearby and a swamp boubou calls outside.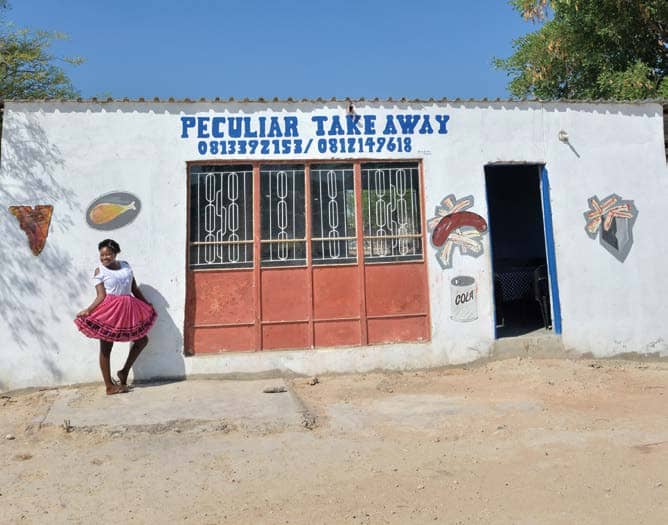 Our region, Kavango East, is a safe, year-round destination, and perfect for self-drive tourists who want to avoid the big tourist crowds elsewhere in Namibia. Shamvura is actually on a sand dune, so we are high above the river, which means we have a view and we're not cut off from dry land when the rains come, which is a problem many of the river lodges have in summer.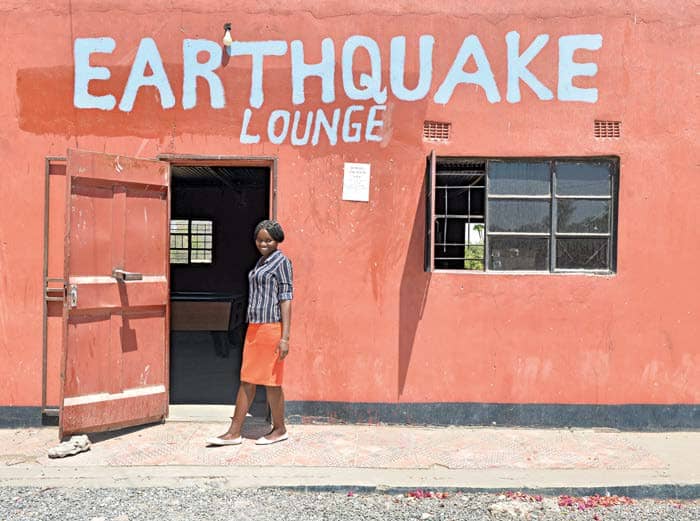 We have a healthy croc and hippo population. Before 2000 there were no hippos – they'd all been killed during the Angolan civil war years.
Our birding list is currently at 438, with many rare specials like Souza's shrike, sharp-tailed starling, rufous bellied tit, green-backed honeybird and white-breasted cuckoo shrike. They're the kind of species that birders from South Africa will go to great trouble to see.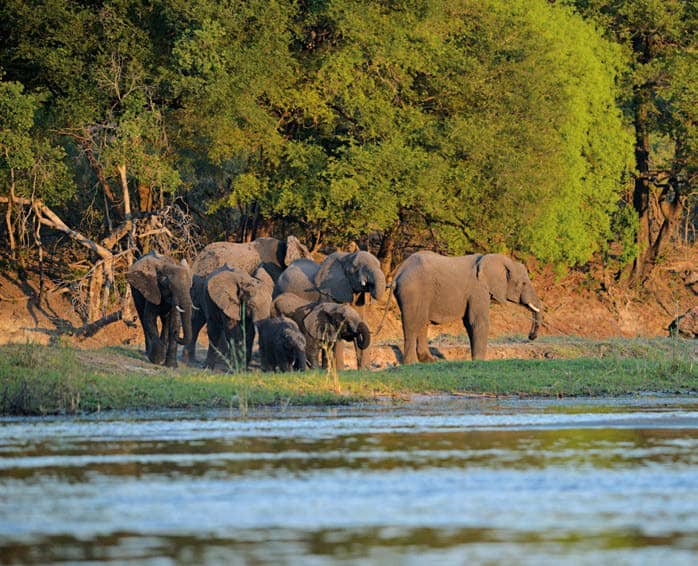 There are almost 100 species of fish in the river, from tigerfish and various bream species to largemouth and catfish. We try to stop illegal fishing whenever possible, and anglers can still catch something here.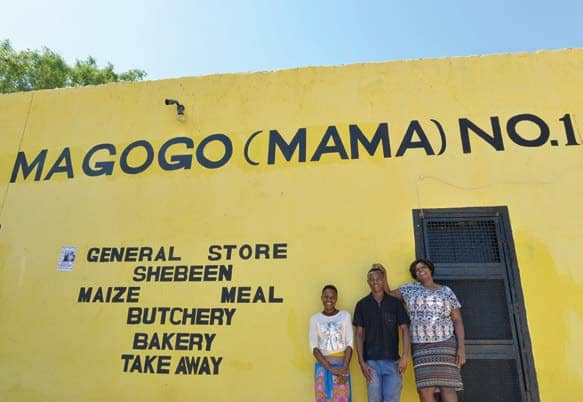 Because of our background in conservation, both Charlie and I get involved in conservation efforts. Overfishing is a huge problem – parts of the river, especially around Rundu, are almost barren. There's no control there. I deal a lot with the border police since Angola is just across from us. I patrol the 20 km section of river around Shamvura two or three times a month because the authorities never have boats available.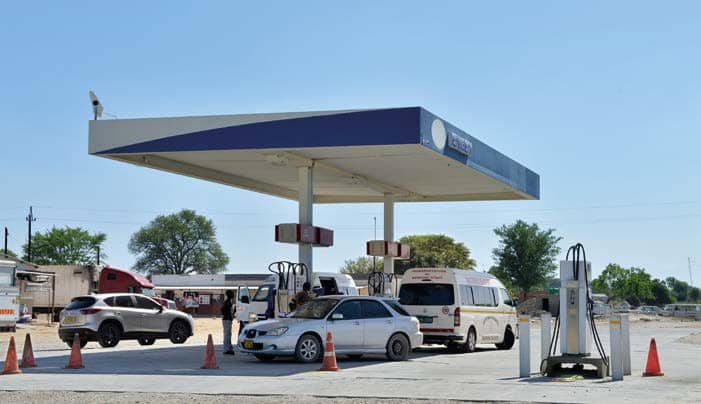 Compared to the Zambezi, the Kavango is a much smaller river. It can be destroyed in a short period of time, but it can also recover quickly. Between 2000 and 2002, when the civil war flared up in Angola, there was almost no human impact on this stretch of river. It recovered amazingly.
Our local tourism initiative, the Kavango Open Africa Route (KOAR), encourages its members to count wetland waterbirds. By doing that you can pick up trends, and how humans are affecting the river. For example, if you don't have fish eagles on the river you also know for sure that fish numbers are on the decline. At the moment we have two breeding pairs near the lodge.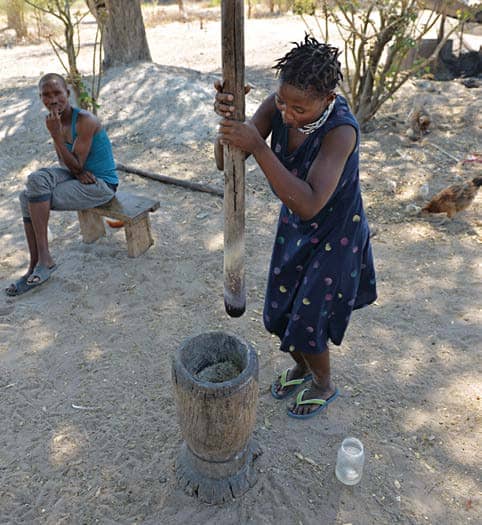 Gone are the days of fishing with traditional methods – like using a bow and arrow, or a fish trap – simply to put food on the table. Today, the problem is organized groups of fishermen with 100 m-long monofilament nets that they string together across the river. Everything gets taken out. The fish gets sold at a huge price – an average-size bream costs R70 at the market.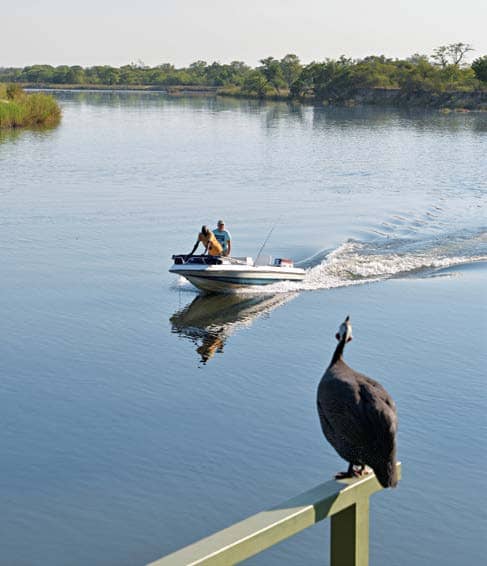 I'm here, and I feel for the river. It's natural for me to get involved, but it's also frustrating. I'm too old for this stuff now, patrolling the river and so on, but I can't help it, I'm too old to change. There's still a lot of freedom – and living next to the river is a good way of life. You're in control of your own destiny.
Leon Nederlof
Leon is the owner of Camp Ndurukoro, 55 km west of Divundu. I chat to him next to the camp swimming pool while his flock of tame guineafowl potter about. At one point, a peacock – displaying a little too enthusiastically – almost falls backwards into the pool!
You can read up to 3 premium stories before you subscribe to Magzter GOLD
Log in, if you are already a subscriber
Get unlimited access to thousands of curated premium stories and 5,000+ magazines
READ THE ENTIRE ISSUE
May 2020